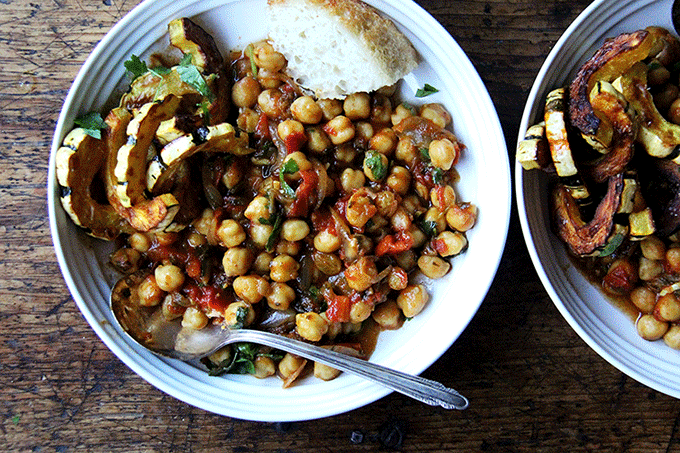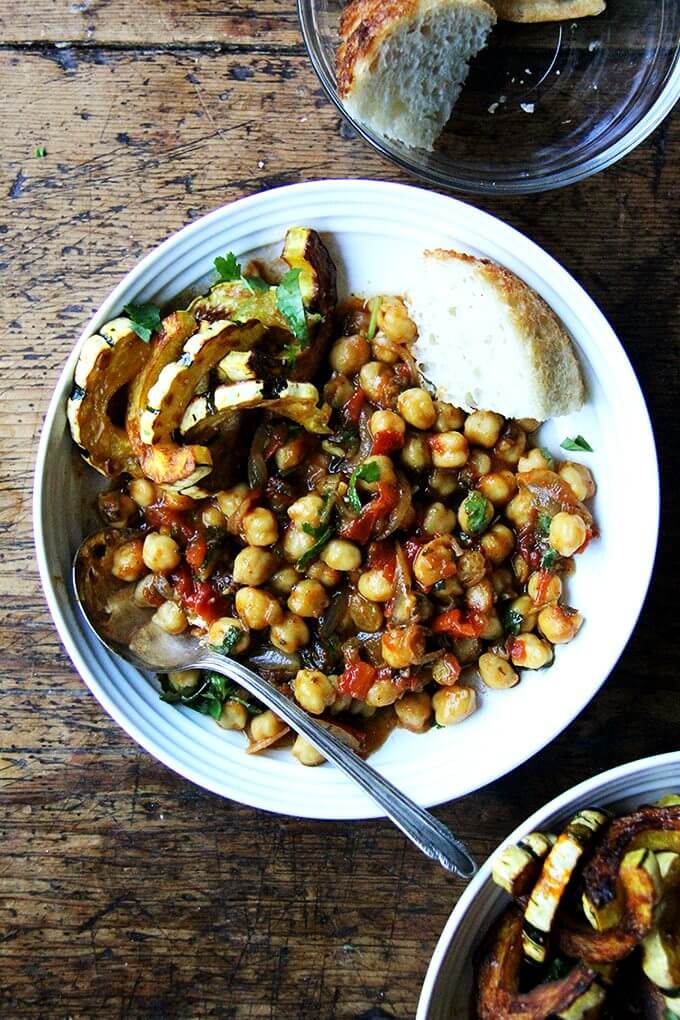 Tara Kitchen, a nearby Moroccan restaurant, makes the most delicious chickpea and eggplant tagine. I discovered it a few years ago, shortly after we moved to upstate New York, but only recently tried to recreate it at home. I had been deterred by the prospect of having to make a tomato jam, an ingredient essential to the sweet-and-sour flavor of the tagine. Instead, I made preserved lemons and then, with my homemade preserved lemons, a chicken tagine with green olives after learning about the process at a cooking class at Tara Kitchen .
Recently I took a stab at making the chickpea tagine, taking a shortcut with the tomato jam. Instead of making the jam separately and adding it to the tagine, I make the tomato jam as I go by sweating onions first, then cooking the tomatoes down with a hefty pour of vinegar. The chickpeas and other ingredients cook with the jam. Make sense?
Read more about the process or skip straight to the recipe on Food52. I've been serving it with roasted delicata squash — so good. Here's a step-by-step guide for making it:
Gather your ingredients. I've used both cooked-from-scratch chickpeas and canned. I prefer from-scratch, of course, but canned chickpeas work well here.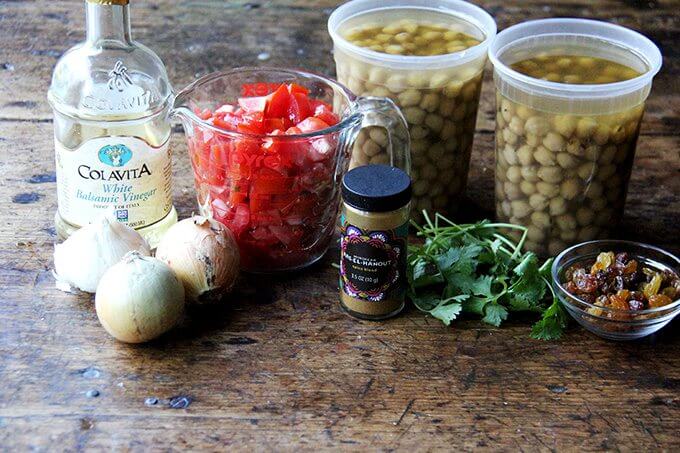 This is the ras-el-hanout from a local Moroccan restaurant, Tara Kitchen, which I've written about before: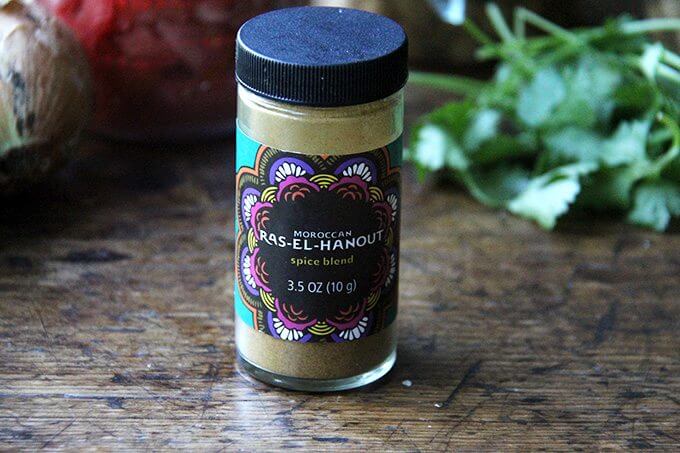 Sauté an onion.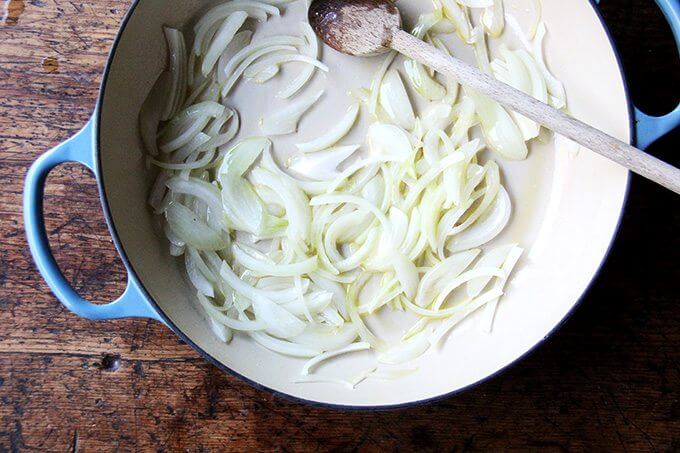 Add garlic.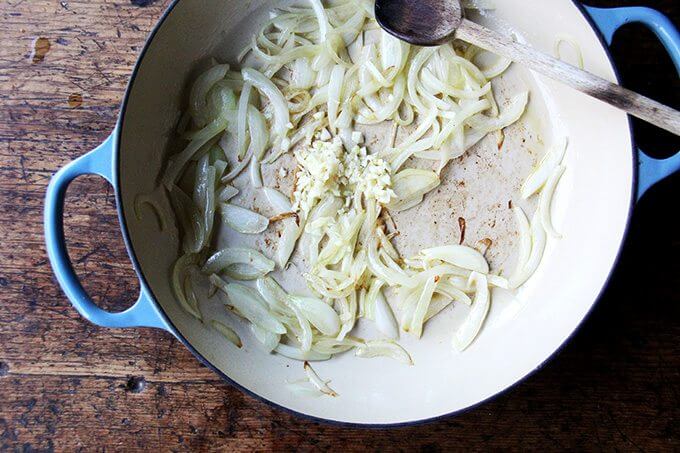 Add ras-el-hanout.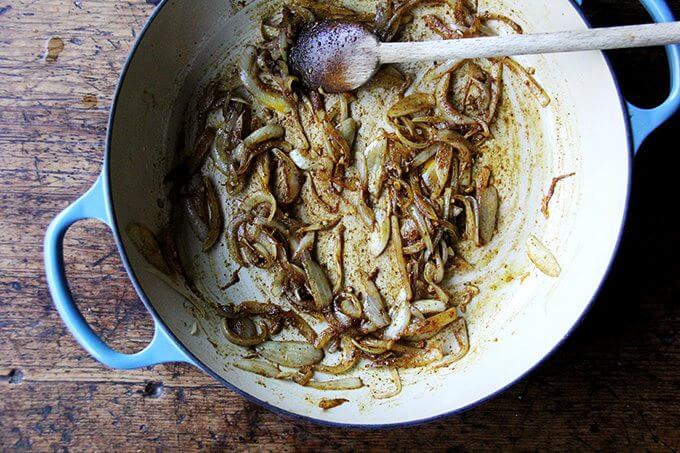 Add cilantro.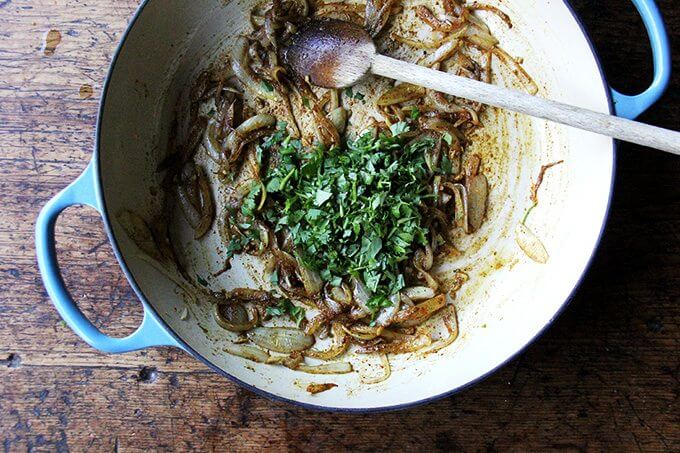 Stir.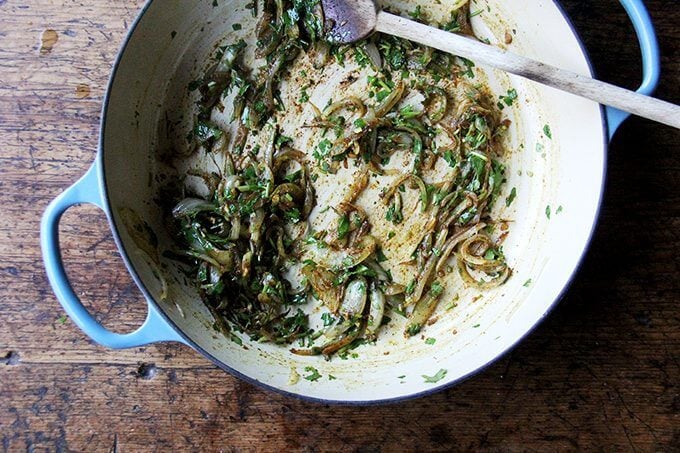 Add tomatoes.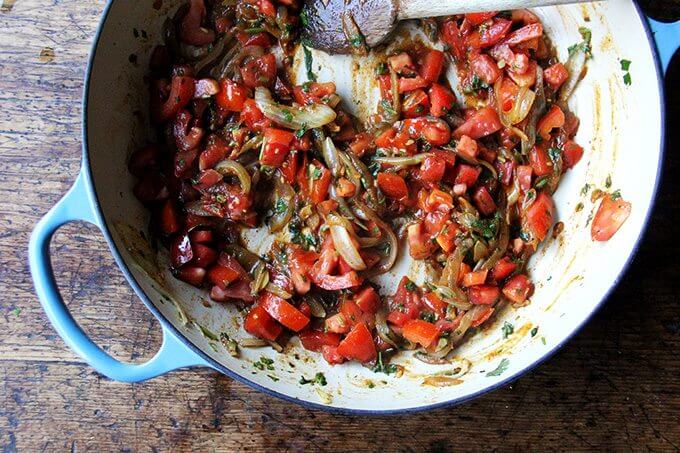 Add cooked chickpeas and raisins.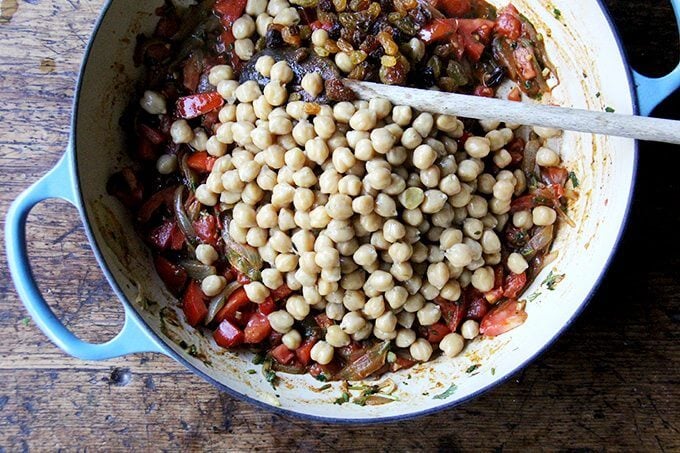 Add water.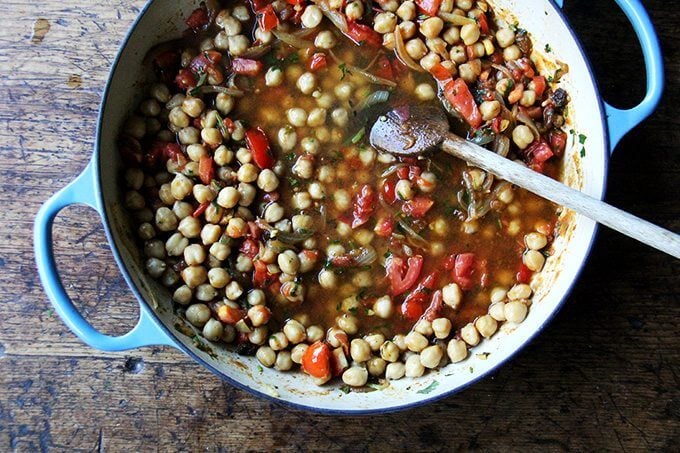 Simmer 30 minutes.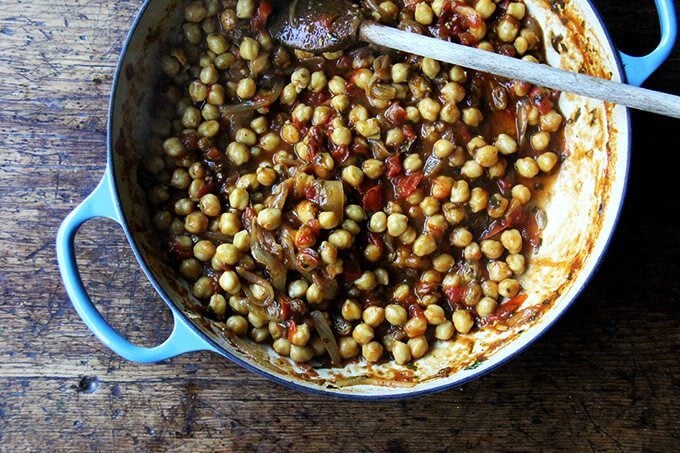 Add some more fresh cilantro for color and freshness.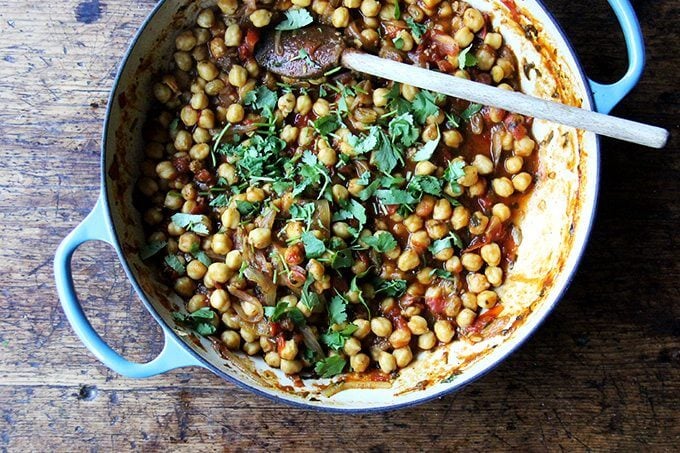 Meanwhile, cut up delicata squash and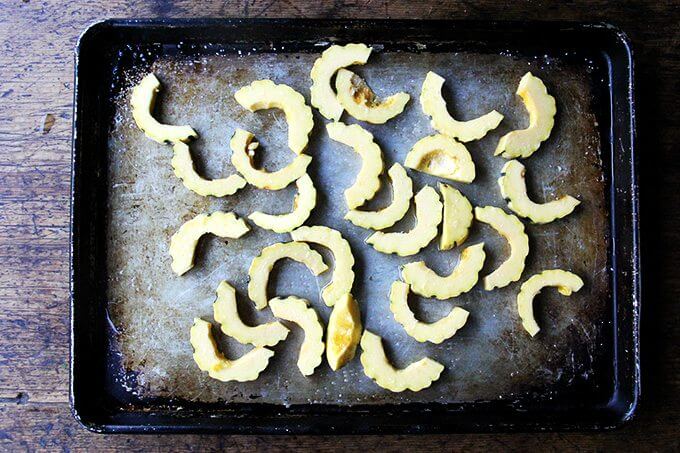 roast it.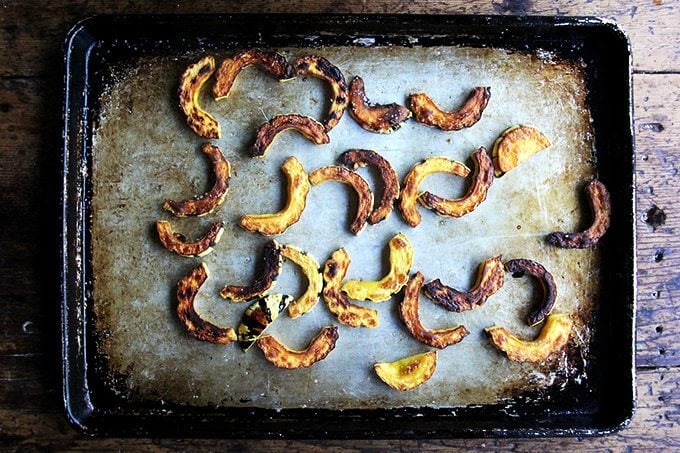 Spoon into bowls and serve with plenty of good bread, of course.