Gift Guide 2020
This post may contain affiliate links. Please read my disclosure policy.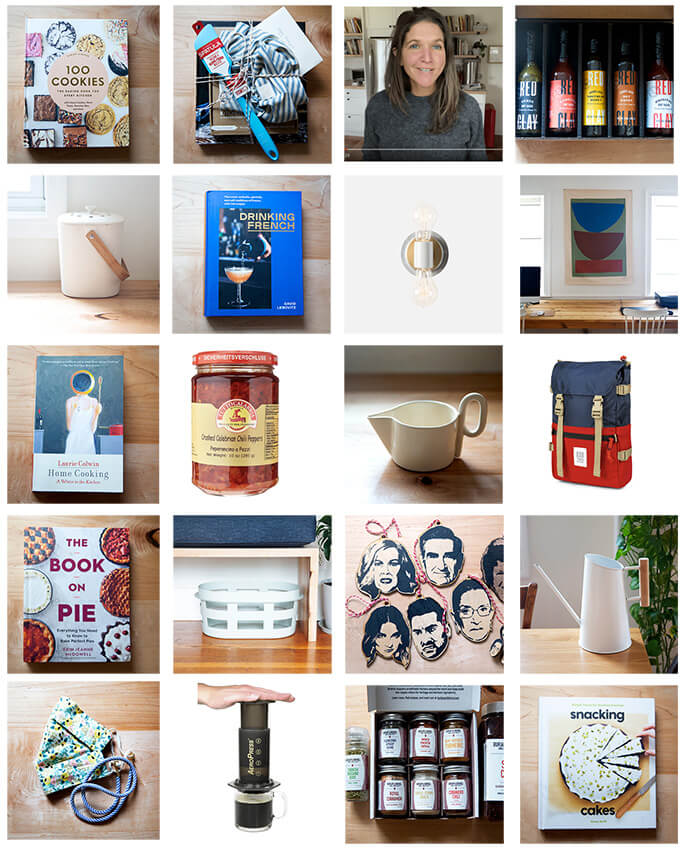 The theme of this year's gift guide is Home: where we all, once again, likely will be spending lots of time. Here are a few ideas for making your home a little brighter, a little greener, a little cozier, and a little more delicious.
As always, my perennial favorites can be found in The Shop, and I'll be updating this post if I discover any more gems.
Virtual Cooking Class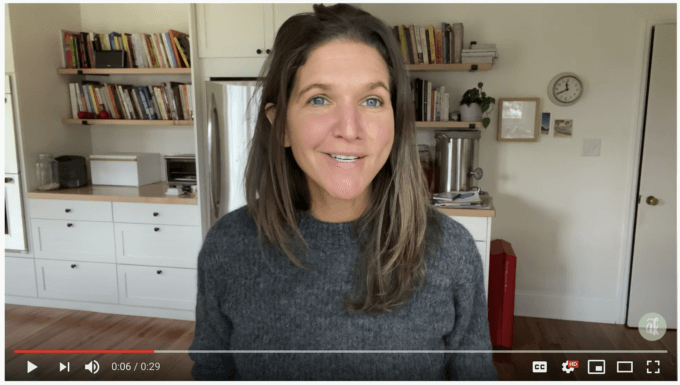 Some of you have may taken one of my virtual cooking classes, which I have been holding twice a month since June of this year. Thank you! For me, they've been the highlight of the quarantine, a chance to peek into so many of your kitchens and to connect on a level the format of a blog doesn't allow.
We've made stone-fruit galettes, homemade tortillas, enchiladas, focaccia, and stuffed bell peppers, to name a few. And we've raised over $13K for various charities in the process. I've just added 12 new class dates.
**Also** You can now subscribe to The Cooking & Baking Club, which includes 2 live classes a month, all of which will be recorded, so you can take the classes on your own time. Every month we'll bake something — from brioche to pizza to sourdough bread — and every month we'll cook something, too — from butternut squash lasagna to spatchcock roast chicken to a whole Valentine's Day dinner. For a limited time only, the subscription rate is $29/month.
Here are a few ways to gift a class:
Gift a Class: Click on any of the classes in the schedule; then click on the "Gift this class" link.
Gift a Class + a copy of my cookbook: Under the "Ways to Save" tab, click on "Packages."
Gift a Subscription: Under the "Ways to Save" tab, click on "Memberships."
---
A Cookbook
You know I love my cookbooks. Here are a few new-ish releases as well as one old one:
Laurie Colwin's Home Cooking. I am late to discover Laurie Colwin, but oh my goodness is her writing a gift, and is this book a treasure. Note: This is not a cookbook, though there are recipes peppered throughout.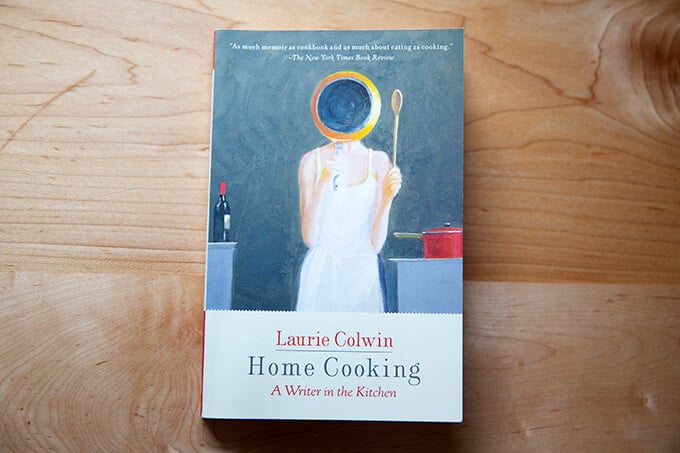 For the baker in your life, any of these five cookbooks would be wonderful. Read more about each of these books here.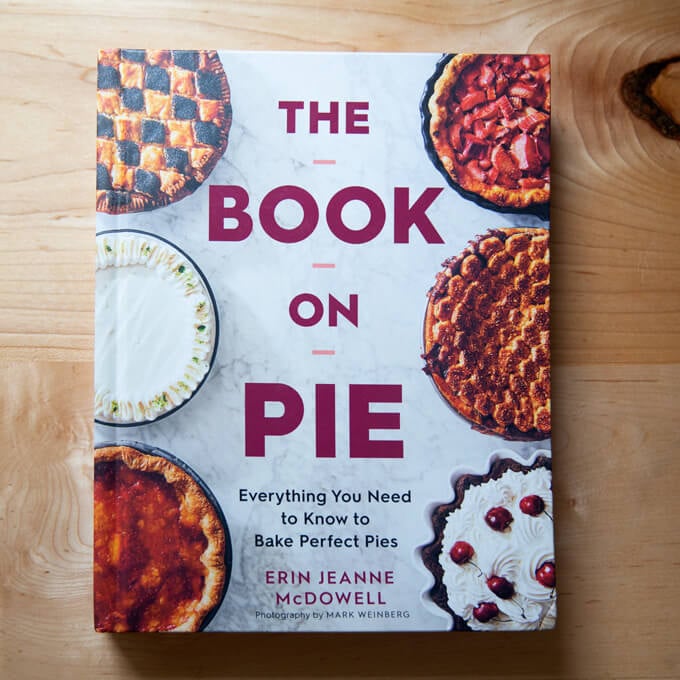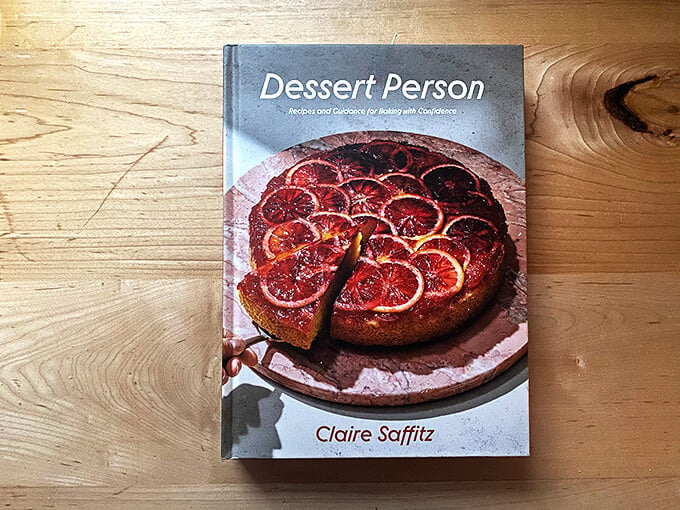 My mother recently sent me David Lebovitz's Drinking French, and it not only is filling me with wanderlust but also providing some much-needed inspiration in the drinks department. Maybe pair it with a Yeti Tumbler, which can double as cocktail shaker?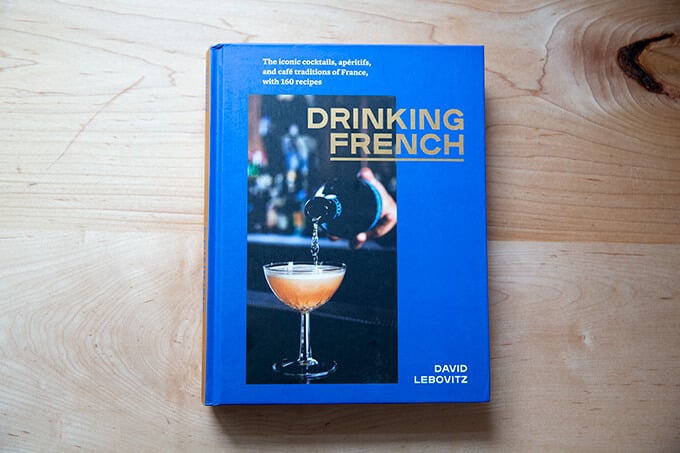 Two other ideas: Instant Family Meals. Sarah Copeland, author of Every Day is Saturday, has a new Instant Pot cookbook out, and I've made several things I love, including the turmeric-coconut rice and the double-duty chicken stock. More on this soon.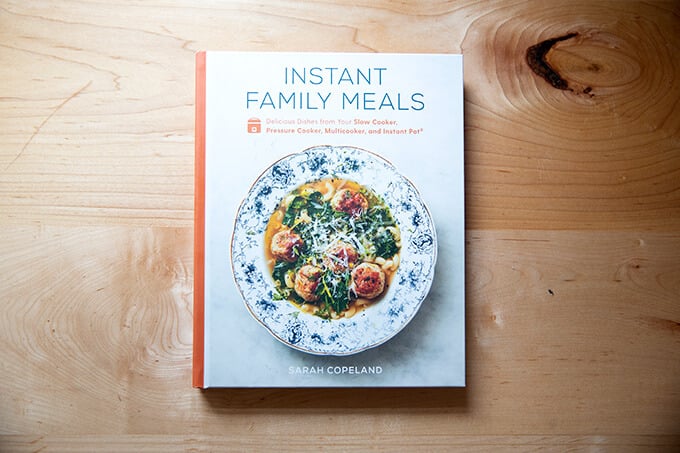 For your vegan friend or your friend trying to eat more plant-based meals: Angela Liddon's Oh She Glows For Dinner.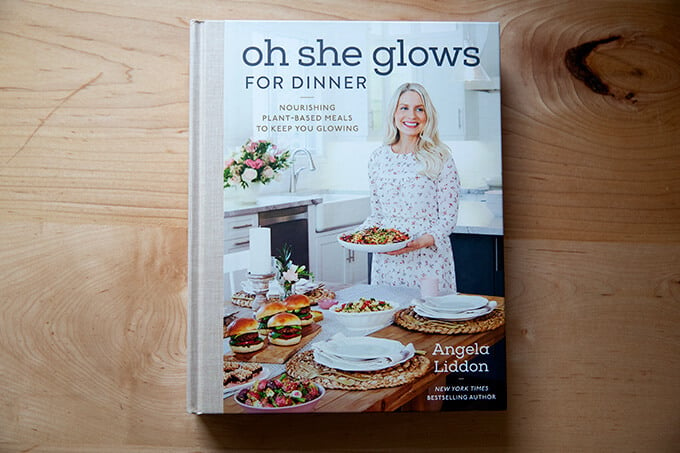 Of course, for the bread baker in your life, there's Bread Toast Crumbs or …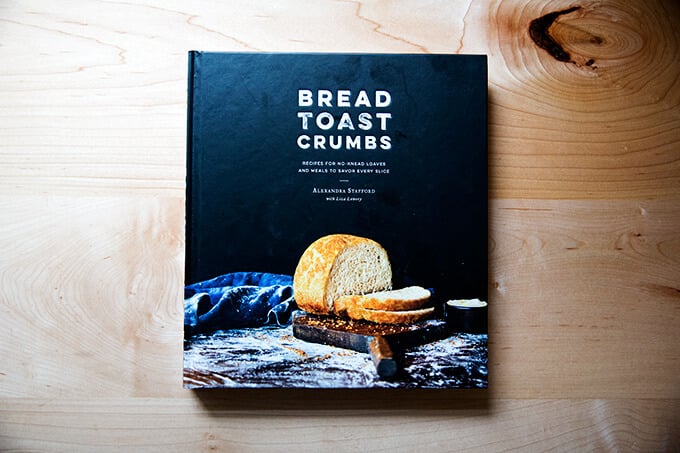 … a peasant bread kit. This one, the Blue Edition, includes my book, a GIR spatula, a digital scale, two 1-quart Pyrex bowls, a cloth bowl cover, and a Julia Child notecard. This one includes the same items but the cloth bowl cover is pink and the Julia Child notecard reads: "I think every woman should have a blowtorch."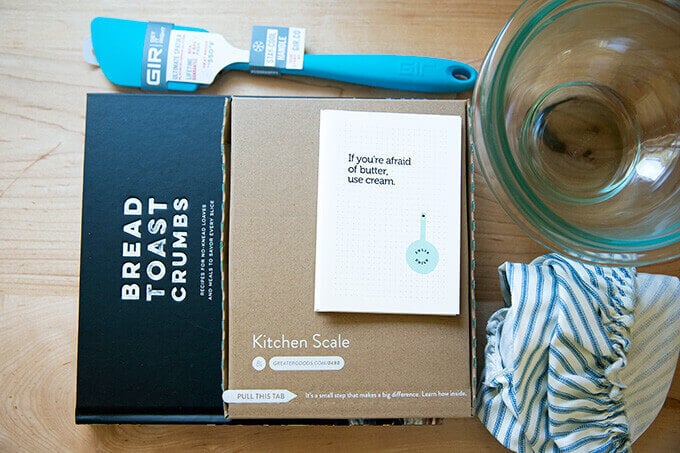 This one includes the same items with the exception of the two bowls.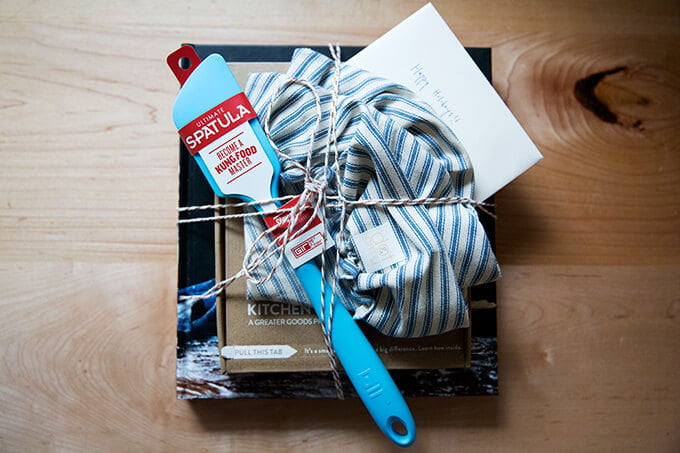 ---
For the Home
A Plant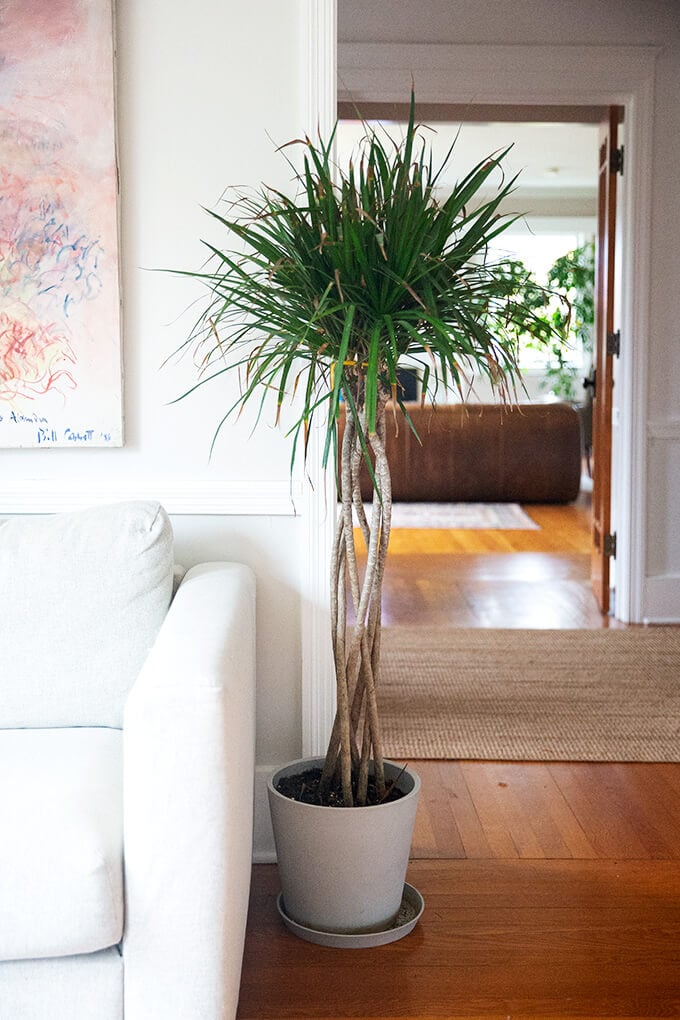 Bloomscape
Are you familiar with Bloomscape? Bloomscape delivers healthy, ready-to-go plants to your door and gives you the tips to help your plants thrive. Pictured above is the Dracaena Marginata and pictured below is the large watering can. I love all of their pots, this Loop Wall Hanger, and, of course, their plants.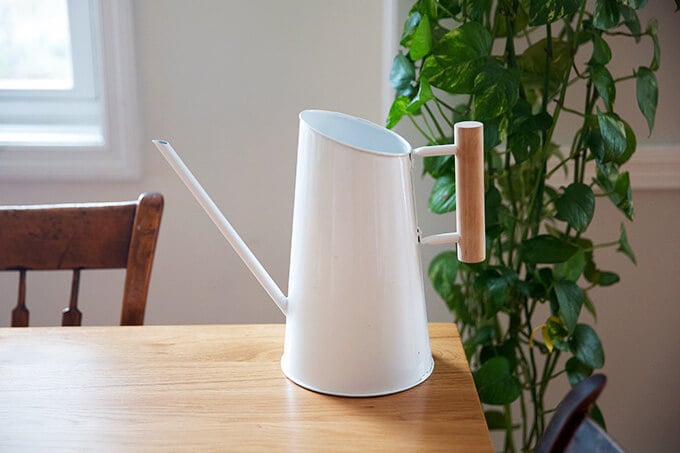 Blueland Foaming Hand Soap Starter Kit
Earlier this year, I gave Blueland's foaming hand soap starter kit a go, and I have since replaced all of the other hand soap dispensers in our bathrooms with the Blueland dispenser. I also have this Clean-Up Kit, which I love.
A Laundry Basket
If laundry is something you find yourself doing all day long, you may find this Danish laundry basket to be a welcomed accessory for your living room.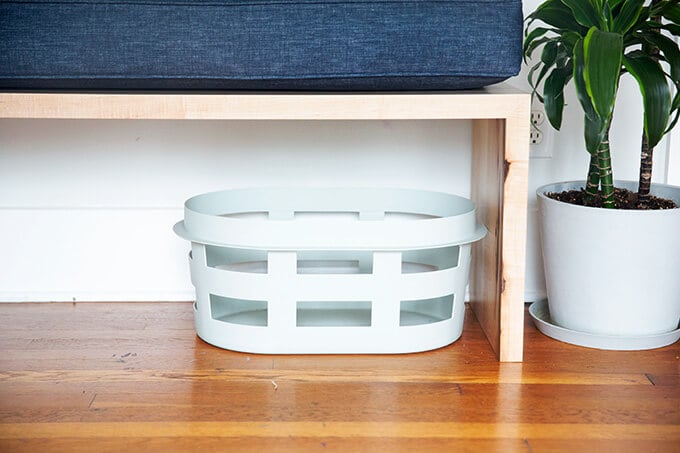 A Compost Bin
I love this Compost Bin: It's nice to look at for one, and it's just the right size to keep me on my toes about transporting vegetable scraps out to our compost tumbler.
Artwork
Upton Wall Print: If your home office needs a little brightening, Upton has beautiful, fun, bright prints.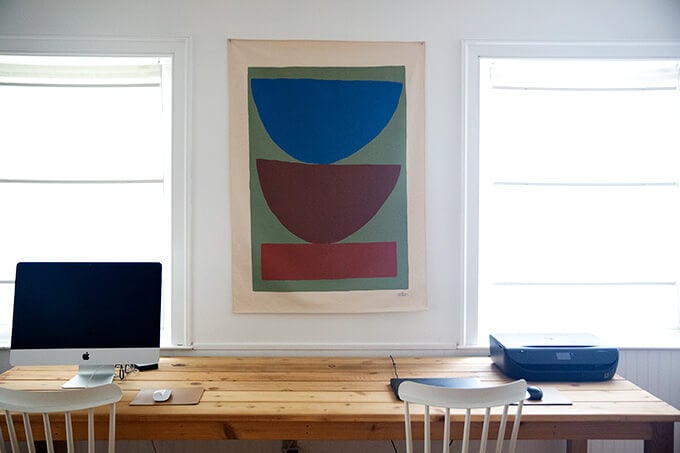 A New Mousepad
I bought Ben a new mousepad for Father's Day this year, and wow did it transform our desk! 😂😂😂 I kid I kid, but I do think a simple, sleek mousepad helps keep the work space feeling uncluttered.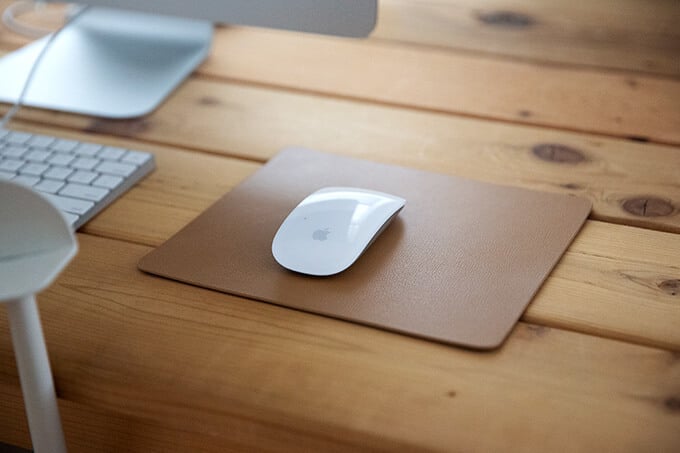 A New Light Fixture
I love this U/2 Sconce from Schoolhouse Electric. We replaced an old light fixture in our bathroom with this one, and it makes me happy every time I flick on the switch. I also love this towel holder.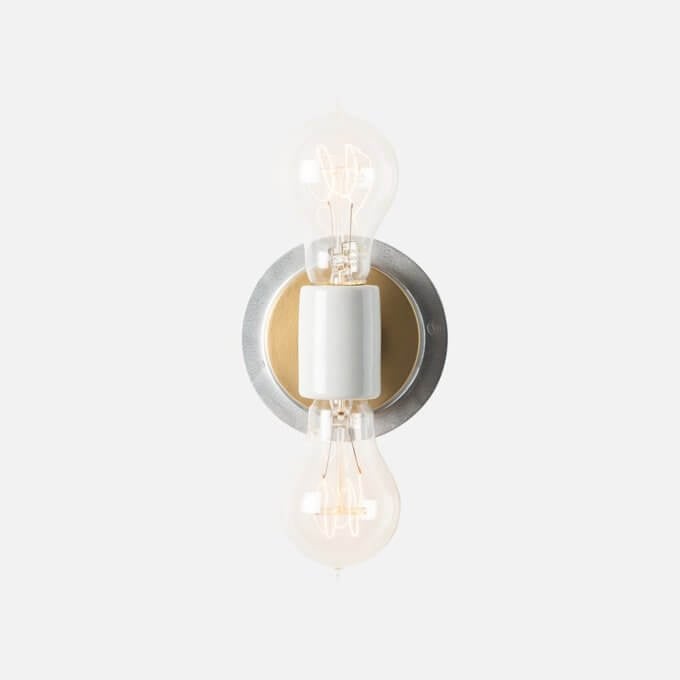 ---
For the Kitchen
Spices
I've mentioned Burlap & Barrel before, but to refresh: B&B partners directly with smallholder farmers to source spices that have never been available in the US before and, in doing so, helps improve the livelihoods of their partner farmers. A few of my favorites are below.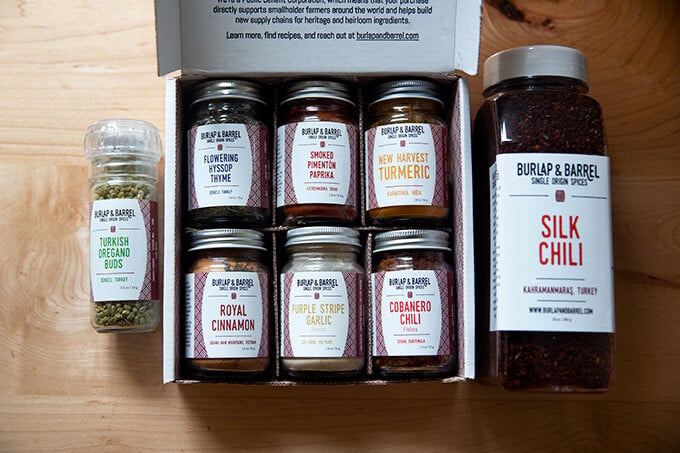 Silk Chili (We sprinkled this on corn on the cob and tomato salads all summer long, and most recently I've been loving it on roasted squash. Had to buy the pound container in my most recent order because I love it so much.)
Turkish Oregano Buds
Condiments
Calabrian Chili Paste: As I noted in a recent blog post, this is chef Missy Robbins's favorite brand of Calabrian chili paste. At her restaurant Lilia, she uses the chili paste in a vinaigrette, which she spoons over grilled clams and toasted bread crumbs as well as other fish and vegetable dishes. I love using it along with capers and garlic to infuse oil, which is great poured over roasted vegetables.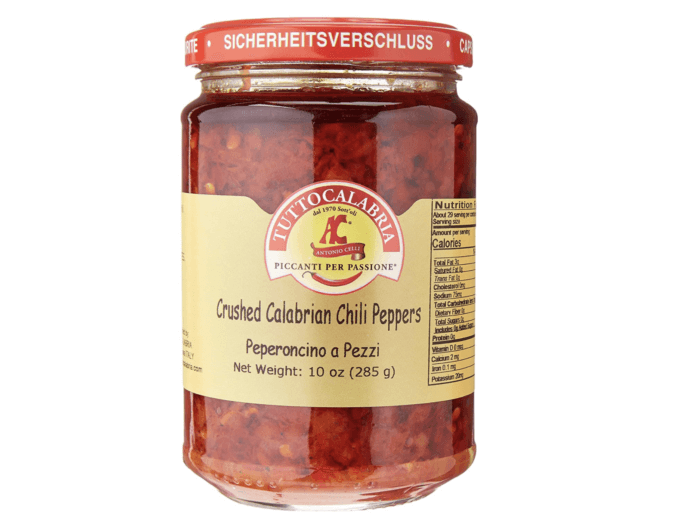 A Bread Box
I love this bread box. It opens from the front (as opposed to on top) so it doubles as a shelf. Normally the top is loaded with apples and bananas. Note: I store my bread in airtight bags or containers, which I believe keeps them the freshest the longest. The crust of day-old bread in one of these bags will turn soft, which is why I always recommend re-heating day-old bread before serving. I love the look of this bread box, and I love that it hides all of my various bags/containers.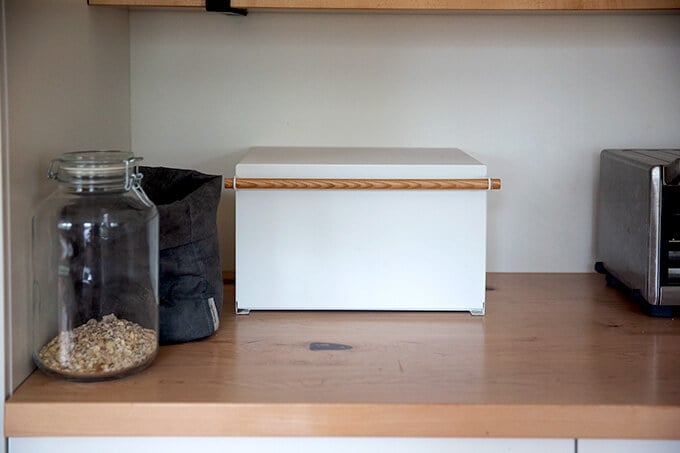 Coffee
The Aeropress: My friend Gena of The Full Helping introduced me to the Aeropress, which makes an incredible cup of coffee. If you are someone who likes only one cup of coffee a day or dislikes throwing out half a pot of coffee every day, the Aeropress might be a nice option for you. I am so looking forward to taking it camping with us next summer.
A New Pot
A good wok is hard to find. I've had this Kuhn Rikon one for about 6 months now, and I'm really loving it: It has a lid for one, but also it sears well and cleans well, and thus far it has weathered well. Find more of my favorite pots and pans in The Shop.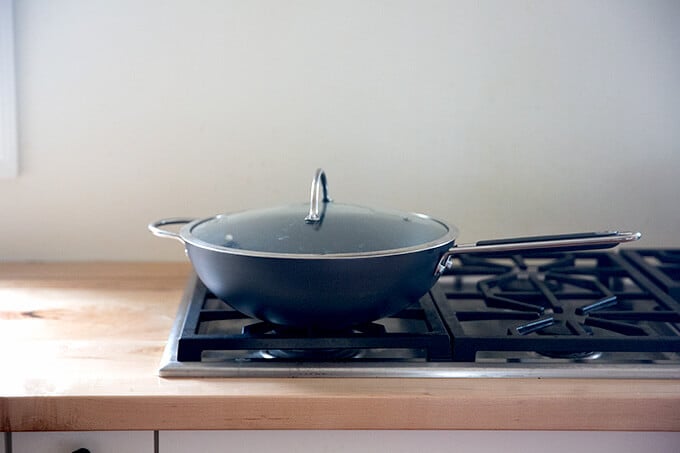 A New Gravy Boat
How pretty is this gravy boat? Can't wait to break her out for our very teensy TG feast.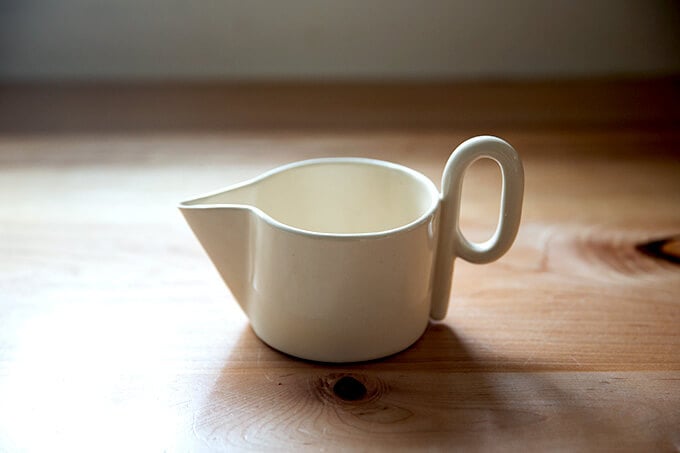 ---
Gifts for Her
A pretty mask + chain. I found this one plus the mask chain at Palmer & Purchase. They might not have this exact mask and chain in stock, but they have lots of other options.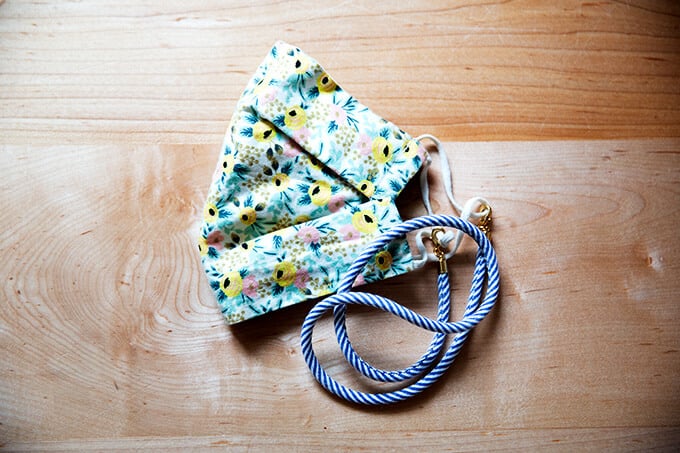 A pretty pair of earrings. Lots of nice options here.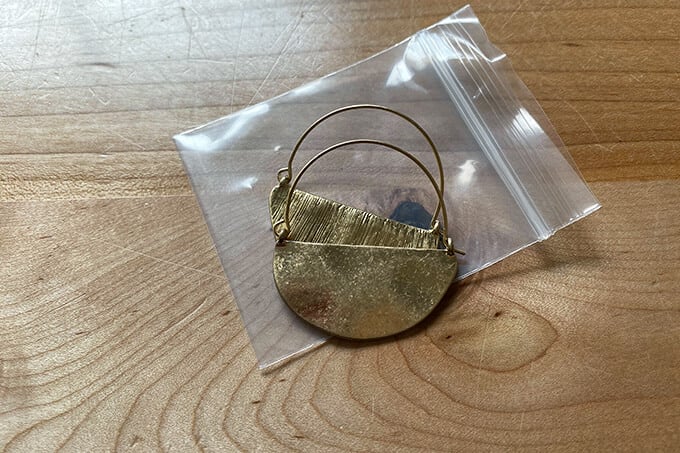 An RBG, Julia Child, or Schitt's Creek family ornament. I found these at the Vischer Ferry General Store — they'll ship to you. Call them: 518-579-0195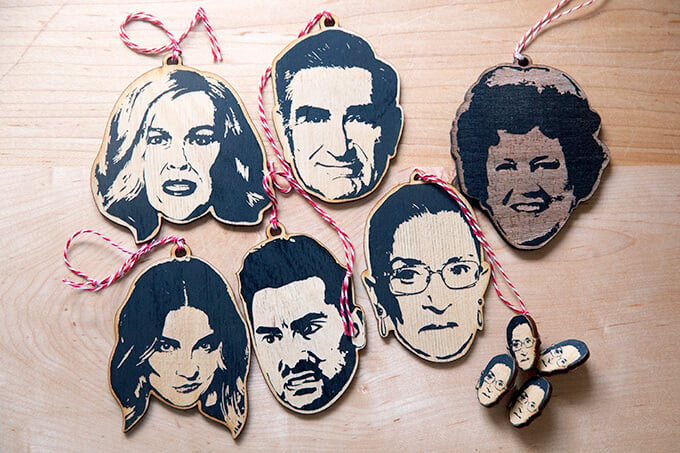 Glerup Slippers: Last year, I discovered the Glerup shoe. This year, I've upgraded to the booty. I love these slippers so much, both the leather sole version and the rubber sole version.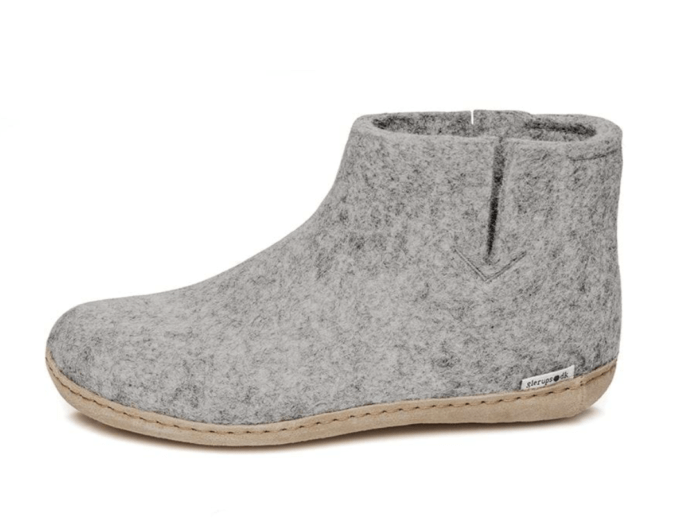 Beauty Counter: I am mostly a chapstick girl, but I buy my sister a Beauty Counter "beyond gloss" every year, and she always raves. I personally love the Beauty Counter dew skin moisturizer.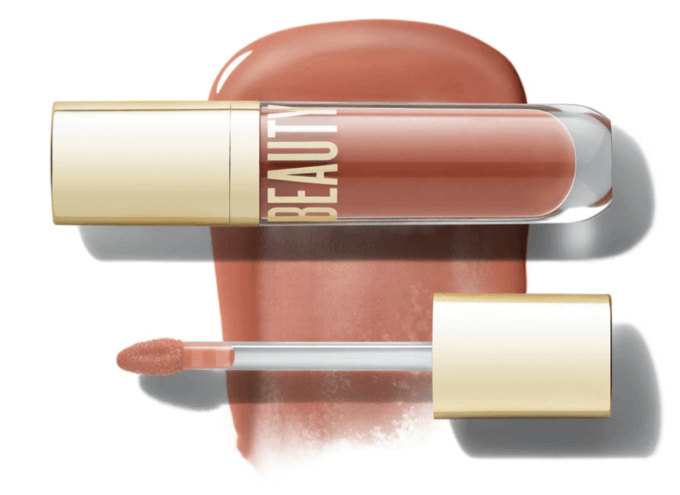 A pretty sweater. I love this one: Keely Cable-Knit Sweater and…
… this one: Oversized Alpaca Crew.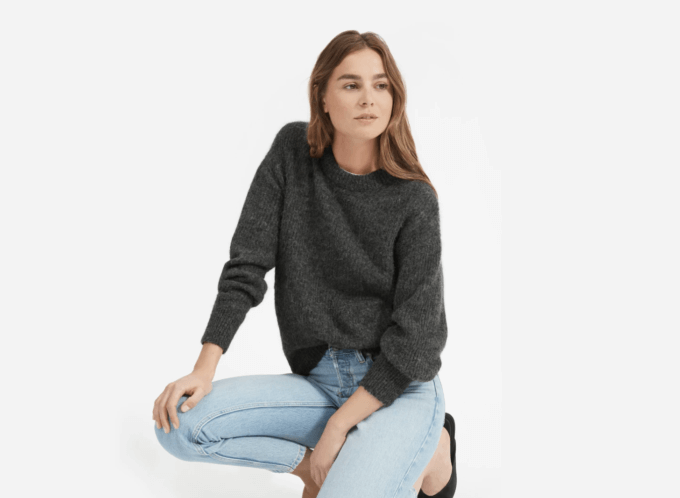 Outdoor Voices shorts: I've had these (in navy, not available anymore) for a few years now, and I love them.
---
Gifts for Him
A New Backpack
We have one of these backpacks, and I wish we had another — it's so great for camping and hiking.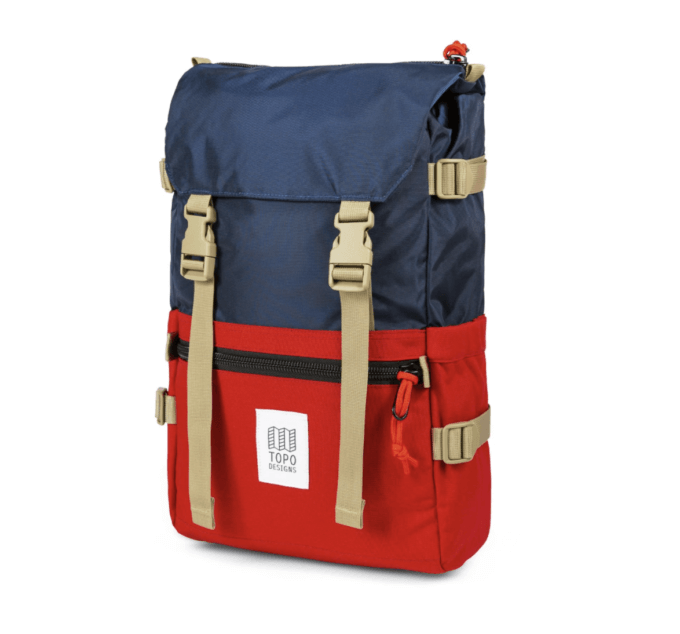 Grass-Fed Meat
My husband is mostly as happy as I am with all of the vegetables we eat, but every so often he asks for a steak. For Father's Day, I cooked Chapel Hill Farm New York Strip Steaks, Ben's favorite cut, and we started the meal with a few slices of the Ararat Salami, which we loved.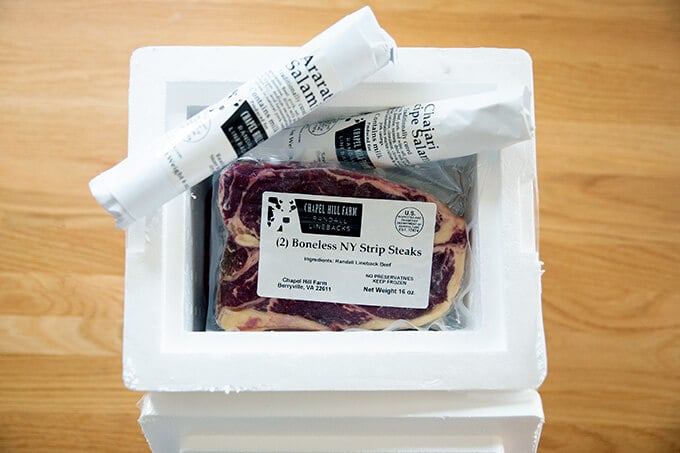 Whiskey
High West Whiskey Double Rye: I know nothing about whiskey, but Ben likes this one and tells me it is a good value: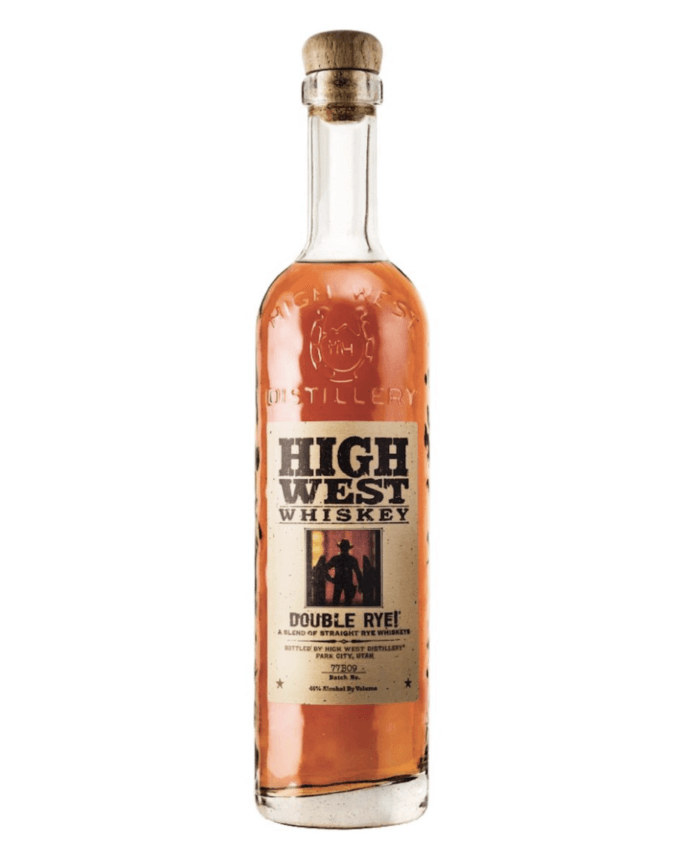 A New Water Bottle
I am a terrible water drinker, but for some reason, this water bottle helps me drink more water throughout the day — I think it's the wide opening? I think Ben could use one, too.
Hot Sauce
For the heat lover in your life: A bottle of Red Clay hot sauce or Red Clay's The Whole Shebang would make a great gift. Or …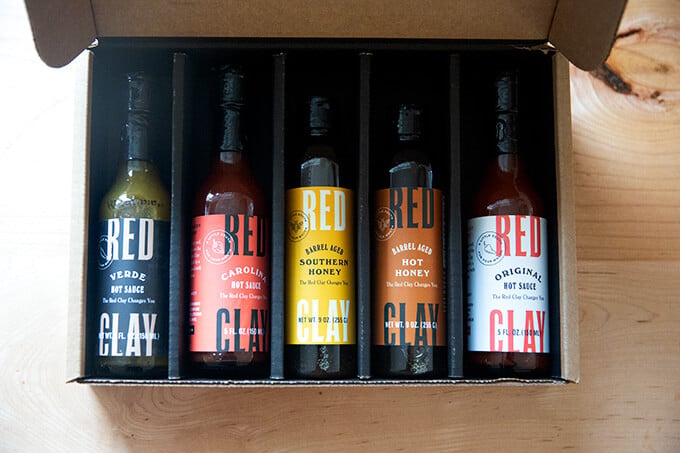 … a jar of Vietnamese Saté chili sauce. This stuff is seriously spicy. A little goes a long way. It's great over roasted vegetables, noodles, and eggs.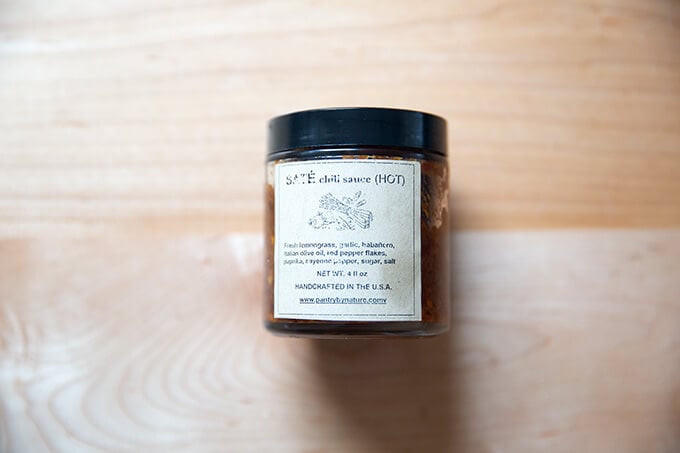 ---
Gifts for Kids
A Jaanuu mask: This summer, my children returned from a few weeks at my parents' house each with a Jannuu mask. They fit well, are so soft, and my children love them.
IQ Link: Last Christmas, my mom bought my 9- and 10-year-old children each one of these sets, and they both continue to play with them more often than I would have imagined.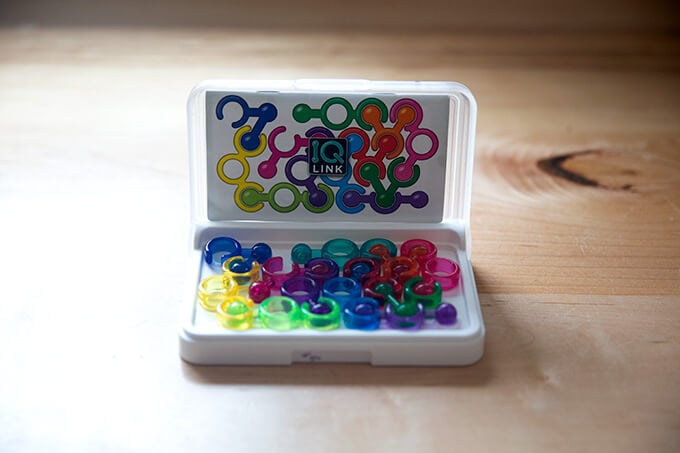 A sewing kit: My seven-year-old loved this Sew Mini Animals kit and was able to do it with very little adult supervision.
Books:
If you have any book recommendations for 5-, 7-, 9-, or 10-year-olds, I would LOVE to hear your recommendations. Or if you have any other gift ideas in general, let me know!
---
Wishing you the happiest holiday season. Here's to next year's gift guide theme being: Travel + Adventure? With that in mind, after a hike up Mount Marcy this summer in a pair of ancient running shoes, I immediately ordered hiking boots. I love them: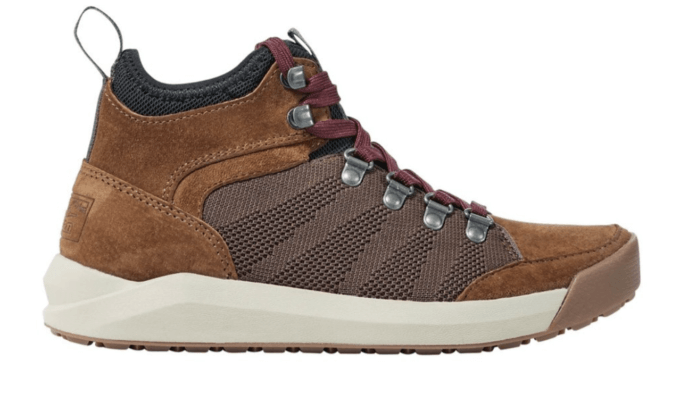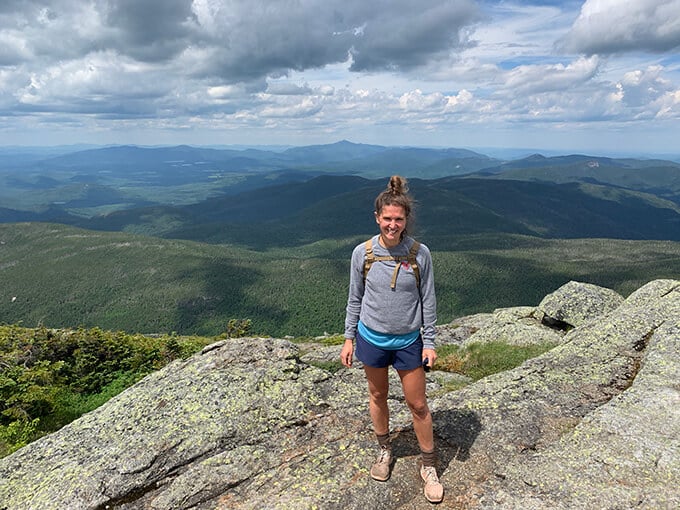 This post may contain affiliate links. Please read my disclosure policy.