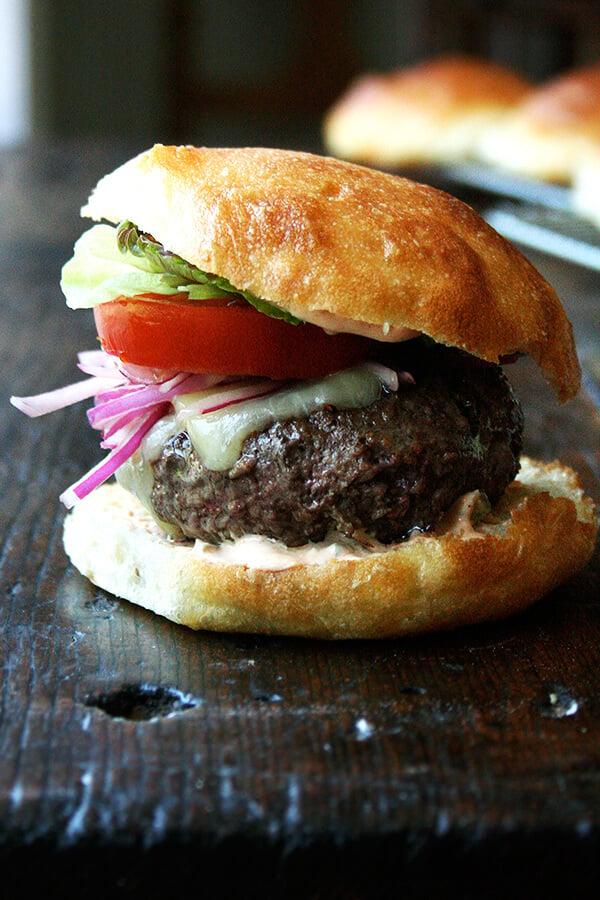 Last week, while scrolling through emails on my phone, I came across one subject heading that gave me pause: Never Grill a Burger Again.
And then a depressing image flashed through my head: me, hovering over a sauté pan (albeit my favorite one), flipping burgers in my 100-degree kitchen as my guests reveled outside.
Did I dare make this vision a reality? How could I not? I've always considered burgers one of the hardest things to get right, and this post offered a path to burger domination. I followed the tutorial to a T (almost, notes below), and Ben, completely unaware of the experiments I had been conducting, declared it the best burger he's ever eaten.
A few points from the article that struck me:
1. Searing in a heavy-bottomed pan versus grilling, the argument being that fat is lost when burgers are cooked on a grill, which leads to "a dried-out patty with a charred exterior." Cooking the patty in fat helps keep the patties juicy. Makes sense, right?
2. Searing cold meat versus room temperature meat. I always allow meat to sit at room temperature for about an hour before cooking, but TT says, "the meat should be chilled when it hits the hot pan," which will help create a good sear. It did.
3. The mix of meat: sirloin, chuck and short rib. This is the only place I strayed. I buy grass-fed beef, which leaves me with limited choices. I like the Hardwick beef sold at the Niskayuna Co-Op.
4. The sauce, a mixture of pantry staples (mayonnaise, mustard, ketchup, minced bread and butter pickles, cayenne and cornichons), a combination that is so much greater than the sum of its parts.
5. The onions, thinly sliced briefly macerated in vinegar. These are essential.
6. The explicit instructions every step of the way: shaping the patties (dimensions included), seasoning aggressively with salt and pepper, using a neutral flavored oil, specifying cook times, and assembling the final burger — it's just a great, thorough tutorial.
To grill or not to grill? These are the questions we must ask on the arduous road to burger domination. Happy Fourth, Everyone.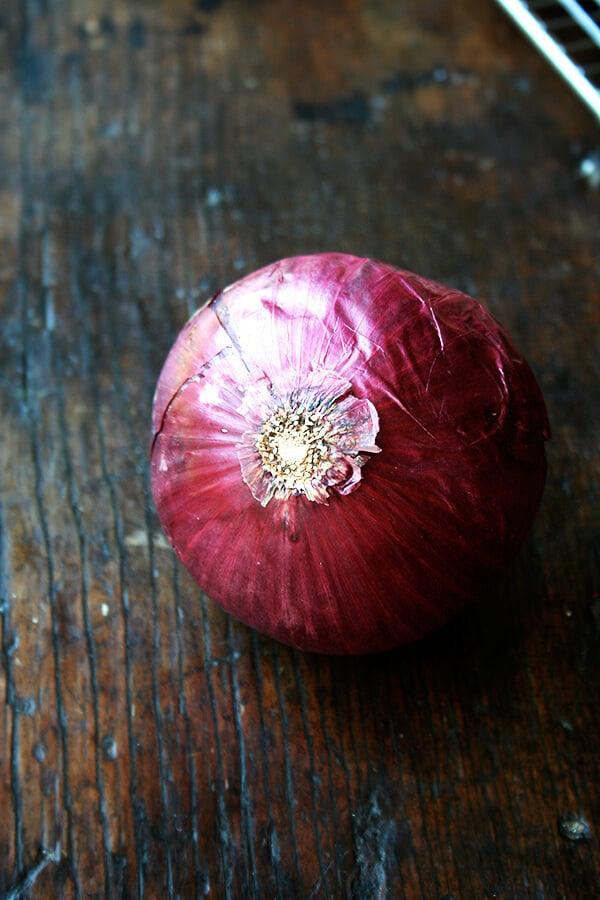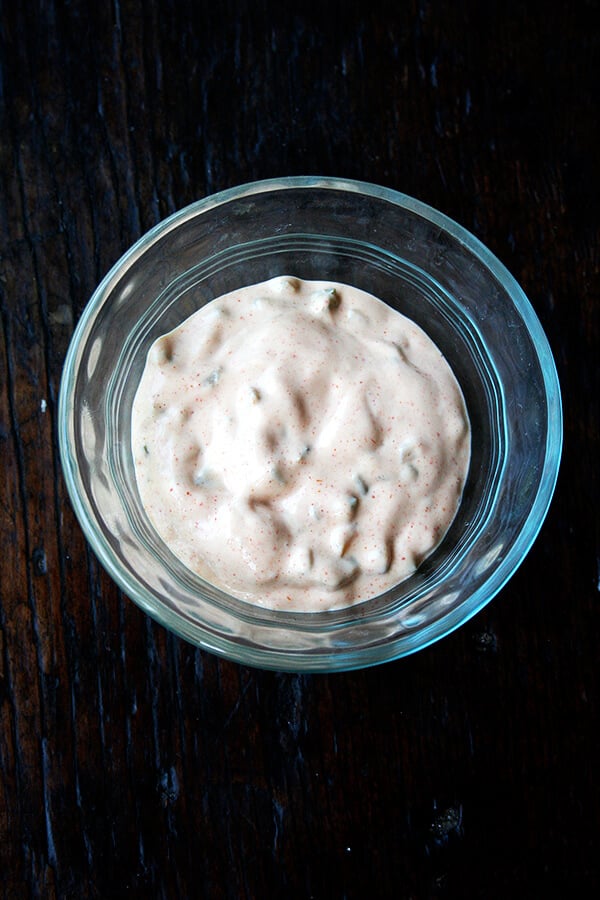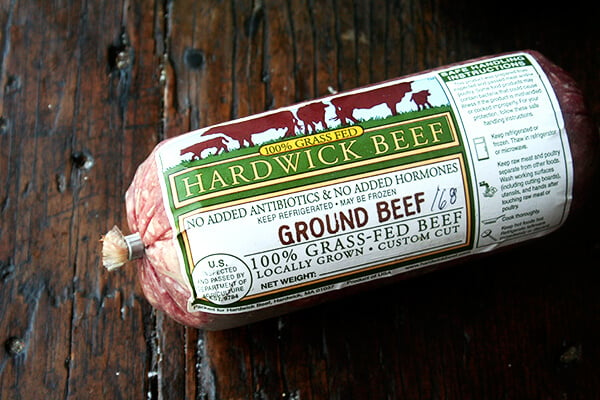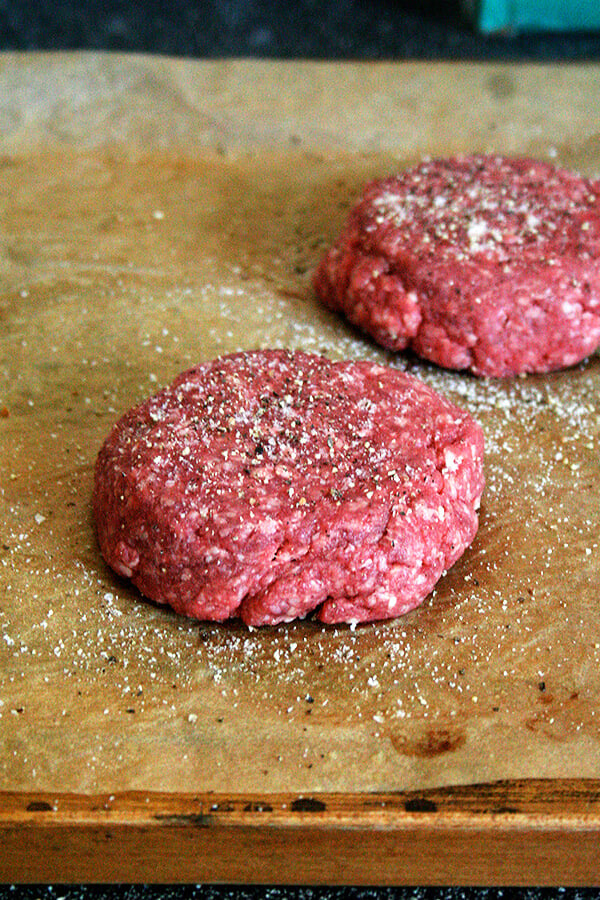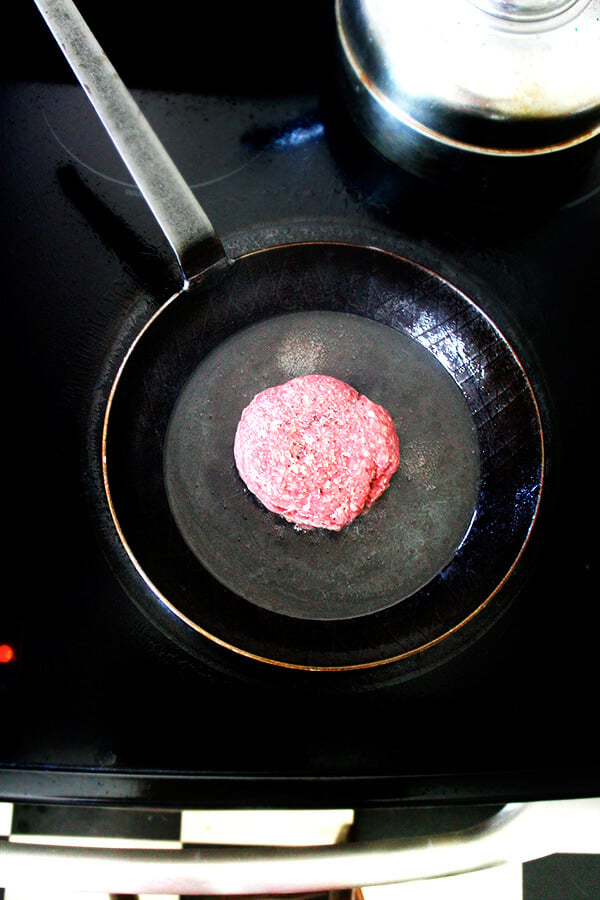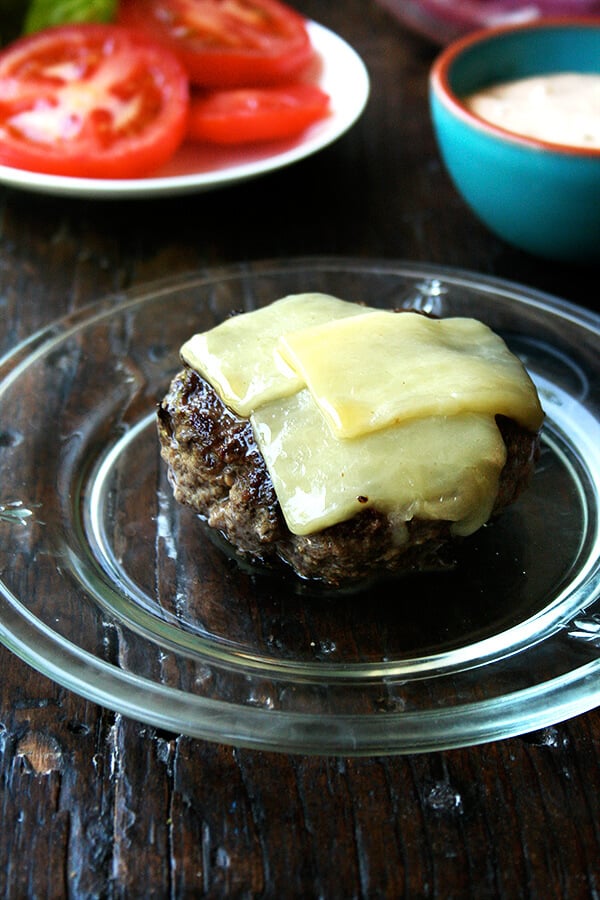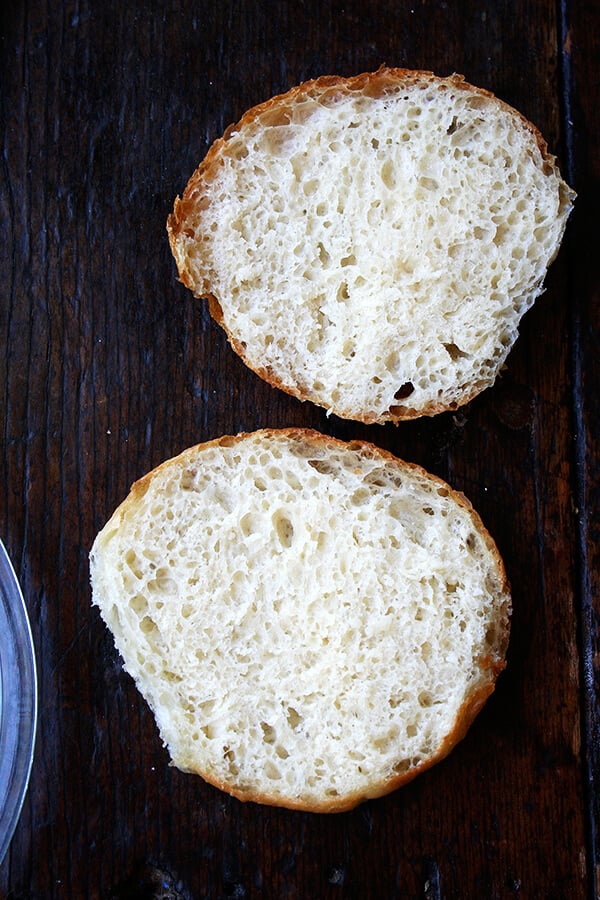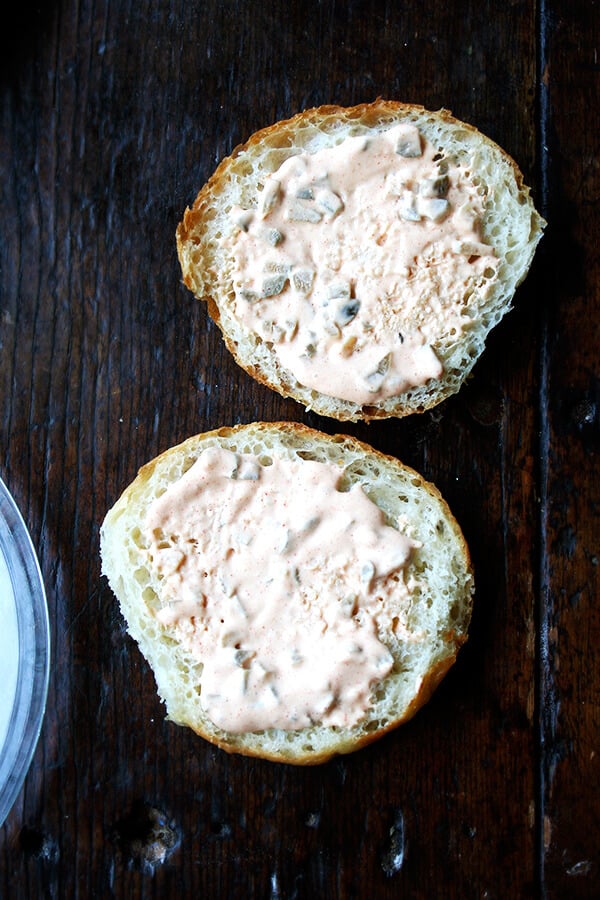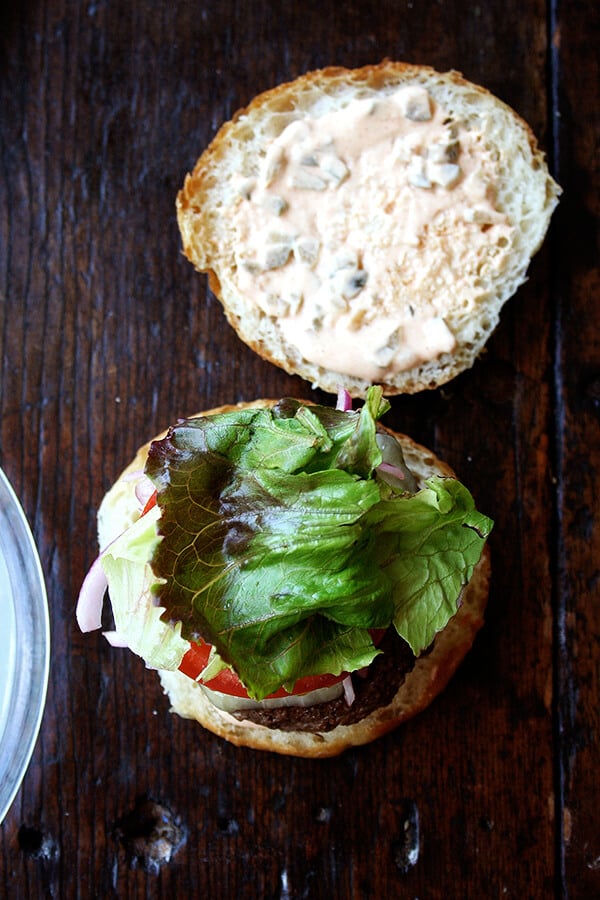 Notes: I know that sautéing burgers for a crowd is wholly impractical, and maybe this weekend is not the time to experiment, but if you are just having a quiet little gathering, I am a believer in the pan-cooked method. I also believe that simply having the secret sauce and macerated onions on hand will bring any burger — pan-cooked, grilled, broiled, whatever — to a new level.
Find the full burger recipe on Tasting Table. I find I have to cook my burgers for about 4 minutes a side for medium rare.
---
---
Potato Buns:
TT recommends Martin's potato rolls, but I would love to be able to make a great, squishy, soft potato bun at home. I've been working with this recipe the past few days, but it's not quite there. Any suggestions would be most welcomed. And, in the meantime, if you're looking for a great burger bun, these light brioche buns are always a hit.