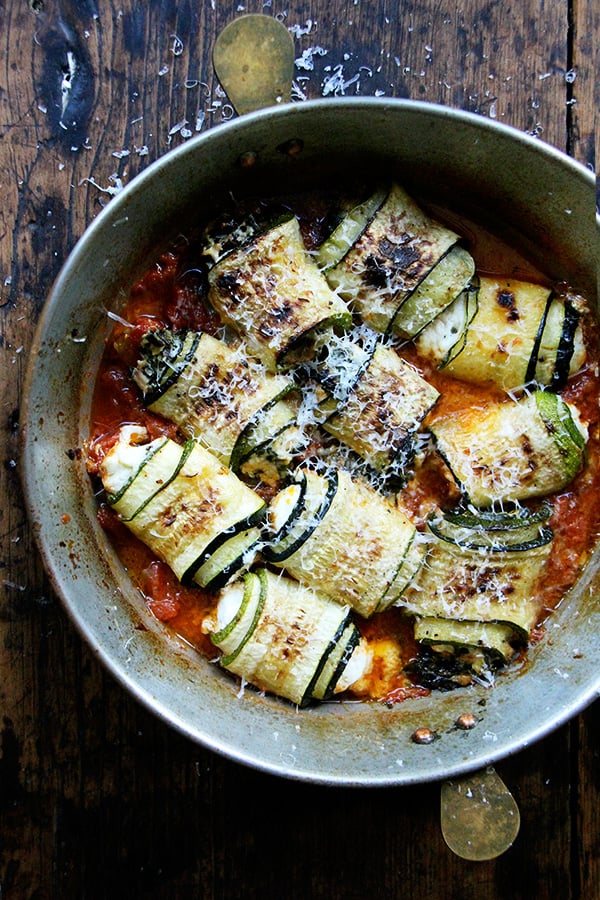 The involtini experiments continue!
Why am I only just discovering that this format—roast, stuff, roll, roast—is actually very adaptable and forgiving? Here, the ricotta filling is mixed with sautéed chard and lemon zest, but I've had success using leftover fresh corn polenta, chopped up roasted red peppers, and cubes of mozzarella, which makes me think the possibilities are endless. Friends, let's think, what else can we involtini?
Find the recipe over at Food52.