CSA Week 3: Chatting Strategy with Margaret Roach + Storing Basil | Salted Cucumbers | Sugar Snap Pea Salad
This post may contain affiliate links. Please read my disclosure policy.
Awash with greens, this week's CSA share had me turning to some old favorites: shallot vinaigrette for the tender lettuces, pasta carbonara for the broccoli rabe, beet, and radish greens, summer squash spaghetti for the zucchini and squash.
But what to do with all of those garlic scapes? (From last week's share, too?) And SO much basil and cilantro? What do you do when you find yourself with radishes and turnips on Monday night, the eve of another farm share delivery?
Earlier this week, I spent a few minutes talking CSA strategy and favorite recipes with my friend and master gardener, Margaret Roach. We discuss tips and tricks, sauces and spreads, pickles and pasta.
Also: kohlrabi: what to do with it? Once a vegetable I feared, kohlrabi is now something I look forward to receiving more than anything. I've shared my favorite way to eat/prepare it over on Margaret's site, A Way to Garden, where you can also listen to our conversation or read the transcript and where you can also enter to win a copy of my cookbook, Bread Toast Crumbs.
A few quick tips/recipes:
Basil. We went over this last week, but keeping basil out of the fridge will preserve it longer/better. To store: snip off any rubber bands, cut off the bottom 1/2 inch or so of the stem, transfer it to a water glass or ball jar filled with a small amount of water. See photo above.
Cucumbers: Peel (if you wish), cut into spears, salt (something flaky like Maldon is nice here), and stick them in the fridge until you're ready to serve them. So refreshing and good. Kids typically like them, too.
Sugar snap peas: They are so crunchy and delicious on their own without a pinch of seasoning, but if you're looking for a little bit more, I highly recommend this sugar snap pea salad from Bon Appetit.
PS: CSA Weeks 1 & 2
PPS: Chatting Herbs with Margaret Roach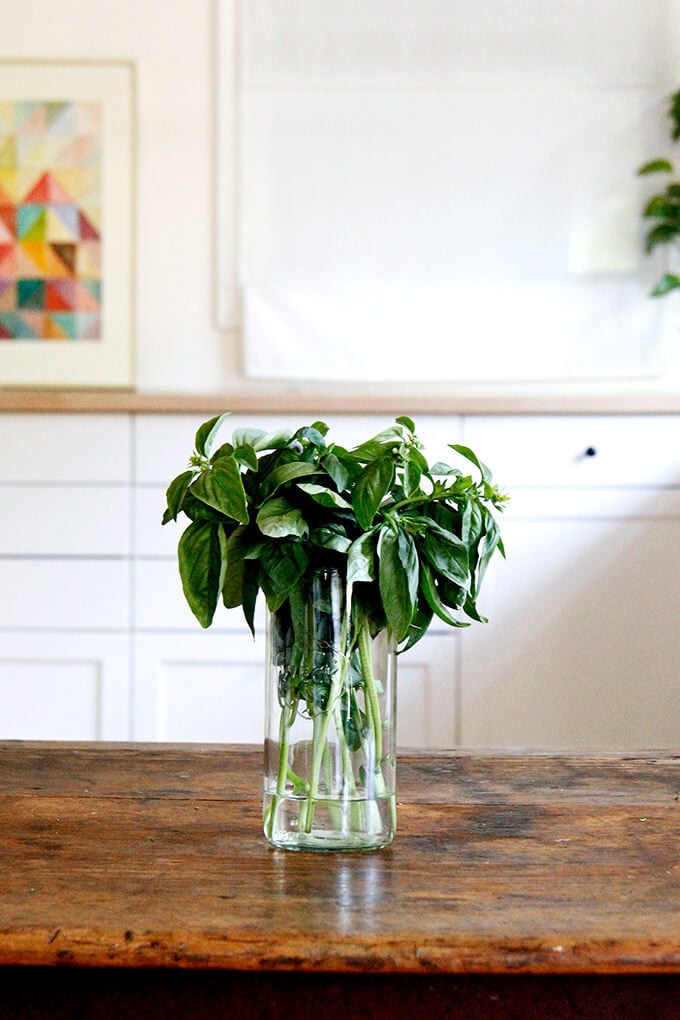 Salted cucumbers: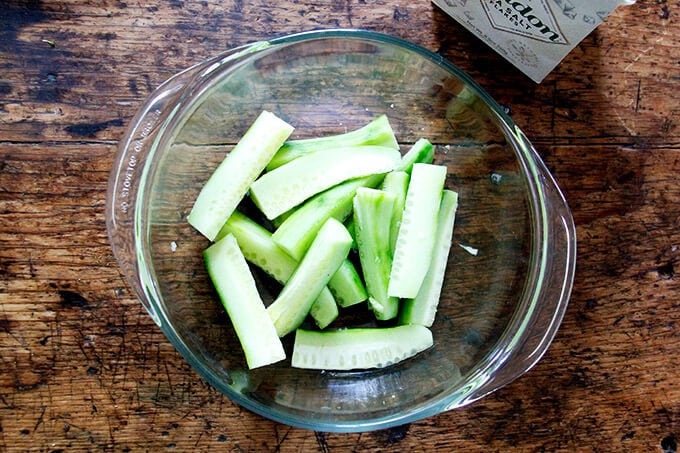 Sugar snap peas: eat them raw or …
slice them thinly, dress with olive oil and lemon, and pile them atop a buttermilk-yogurt dressing: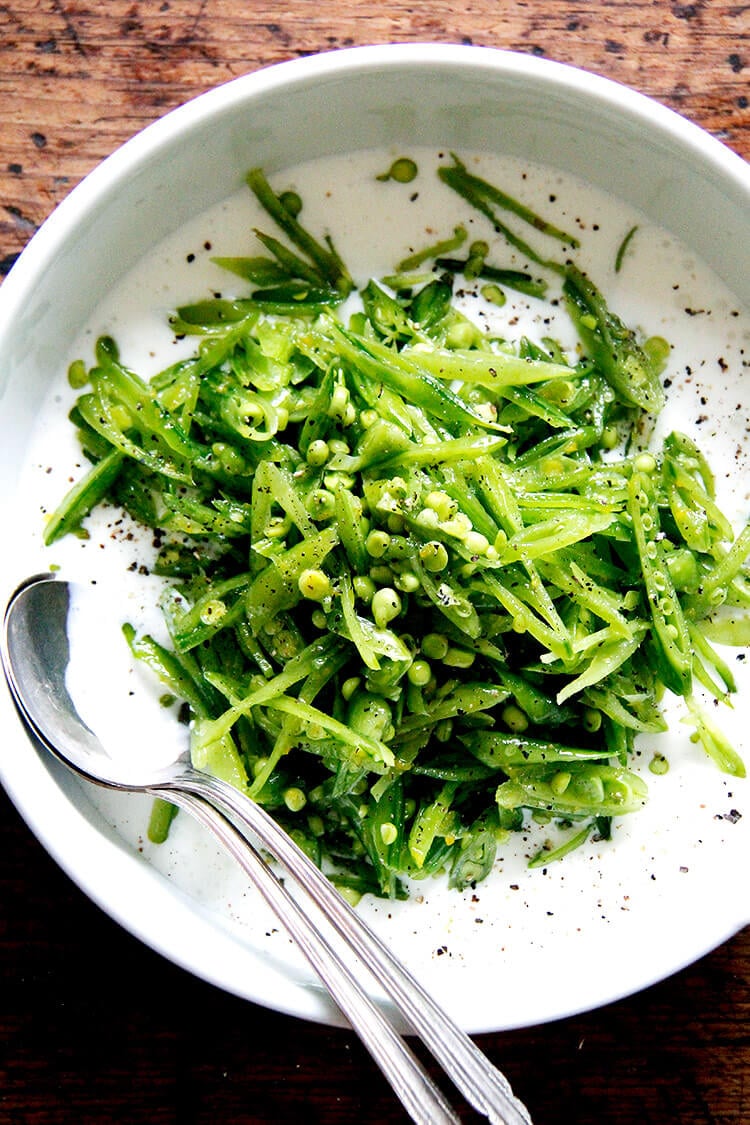 Shallot vinaigrette: With these early shares, we can count on having a simple green salad with shaved radishes, turnips, and scallions twice a week.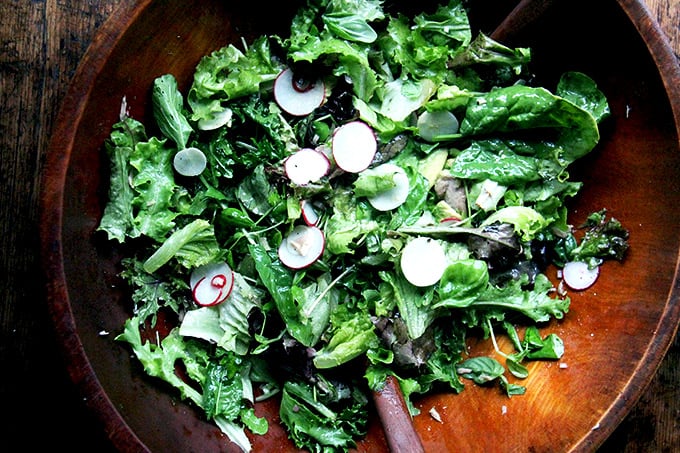 This post may contain affiliate links. Please read my disclosure policy.