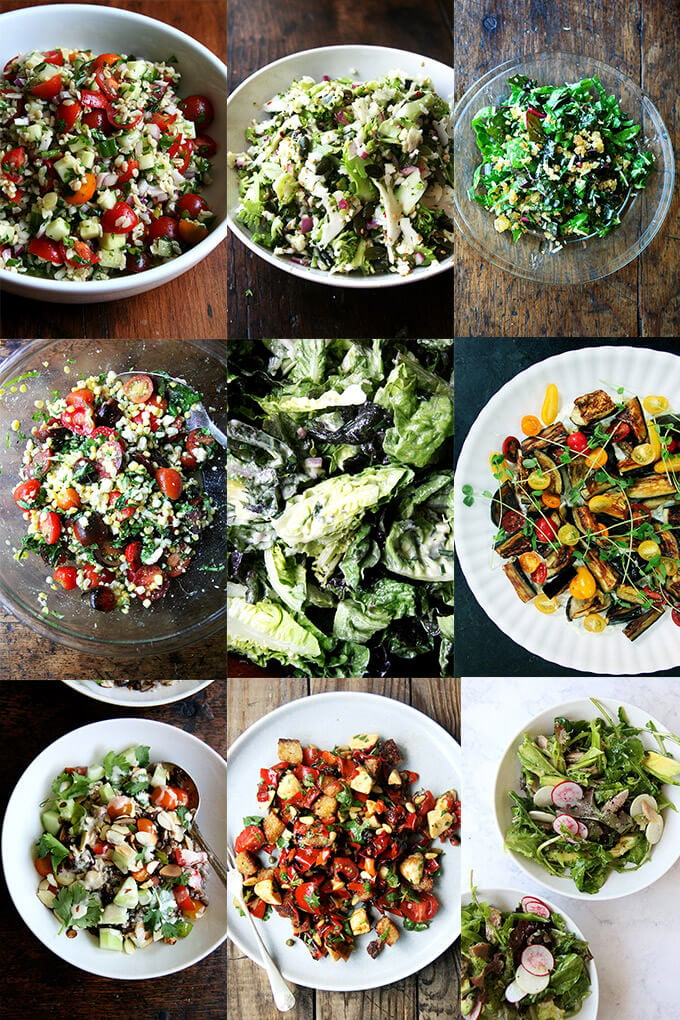 Friends, I'm still living on this Trader Joe's lentil salad, but in anticipation of peak produce season, no-cook dinners, potlucks, and picnics, I've compiled all of my favorite salads here. Happy Salading, Friends!
Raw corn and tomato salad — this is one of my all-time favorite salads. Wait to make it till the sweet, local corn arrives wherever you are.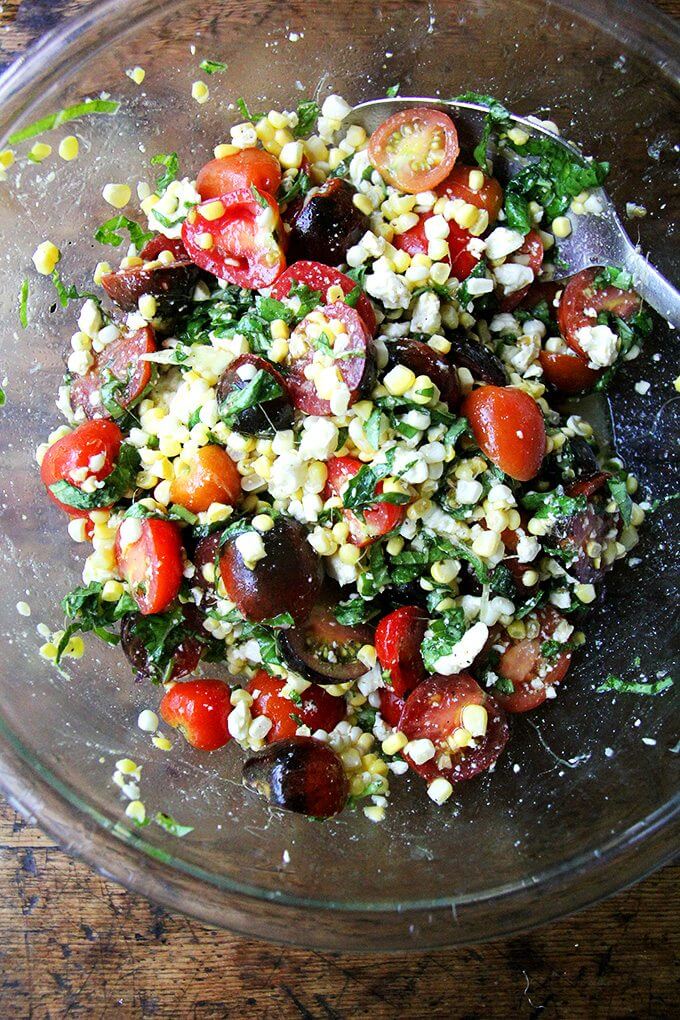 A classic combination, an old favorite: salt-roasted beets, goat cheese, walnuts, fresh orange vinaigrette: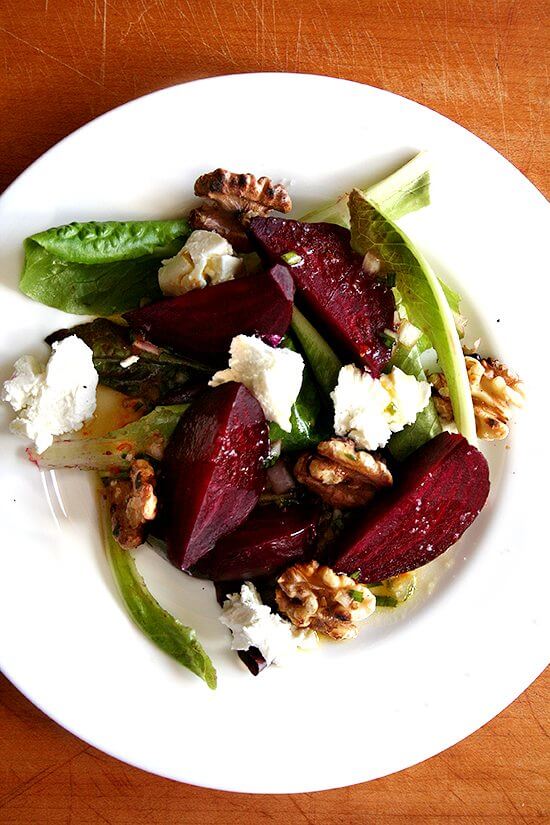 A cross between a salsa and a salad, this bean-and-orange medley is equally delicious scooped into tortilla chips as an appetizer or aside grilled chicken or fish: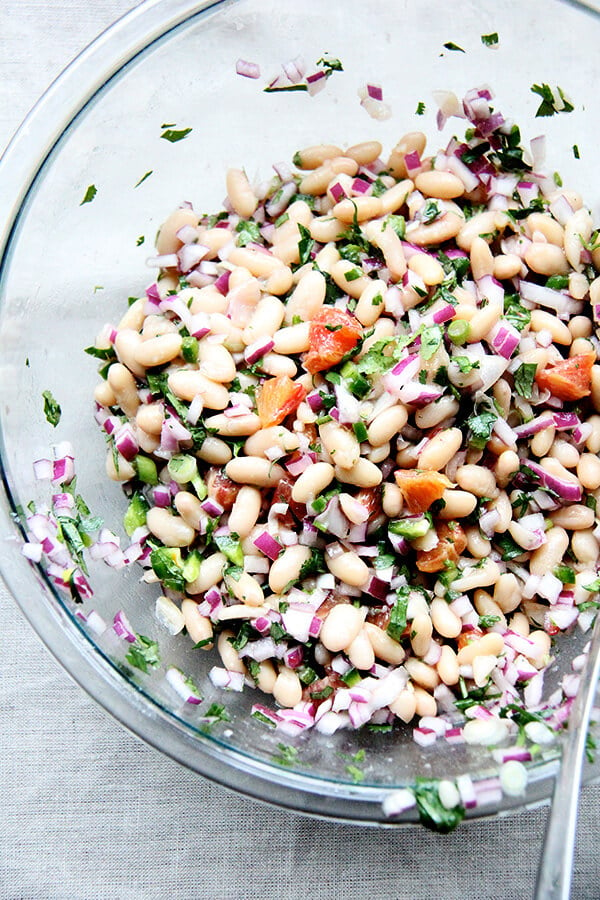 Potato salad with harissa: not your mama's potato salad: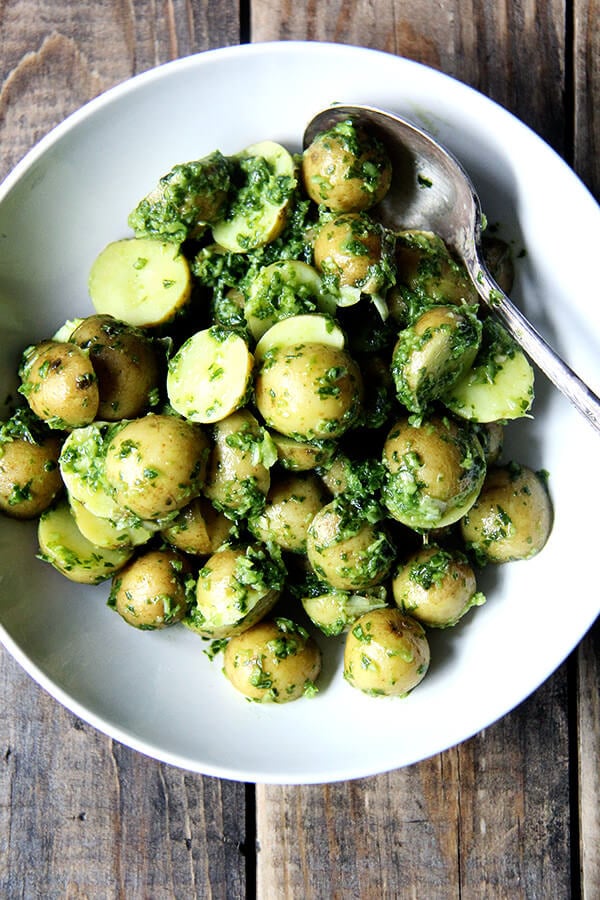 Quinoa salad with mango, snap peas, ginger, and lime: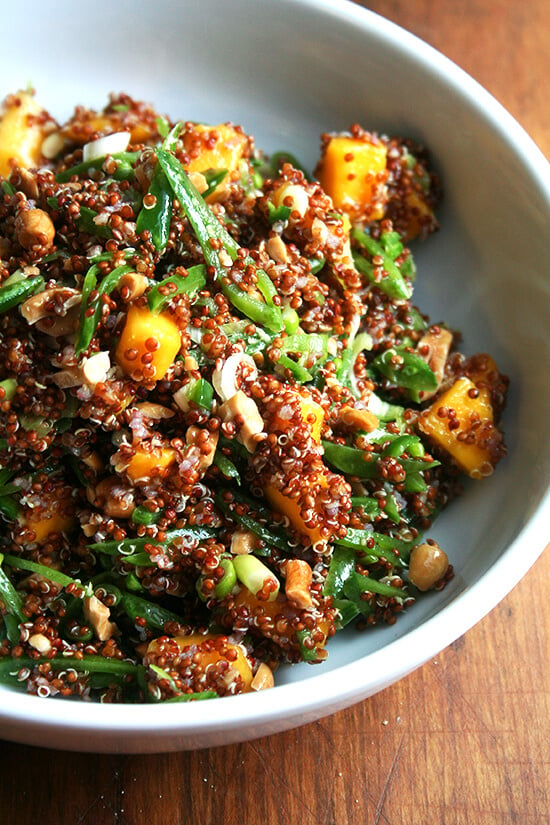 Classic Tabbouleh: no cooking here! Just soak the bulgur for 1 hour, then add vegetables, dress, and toss: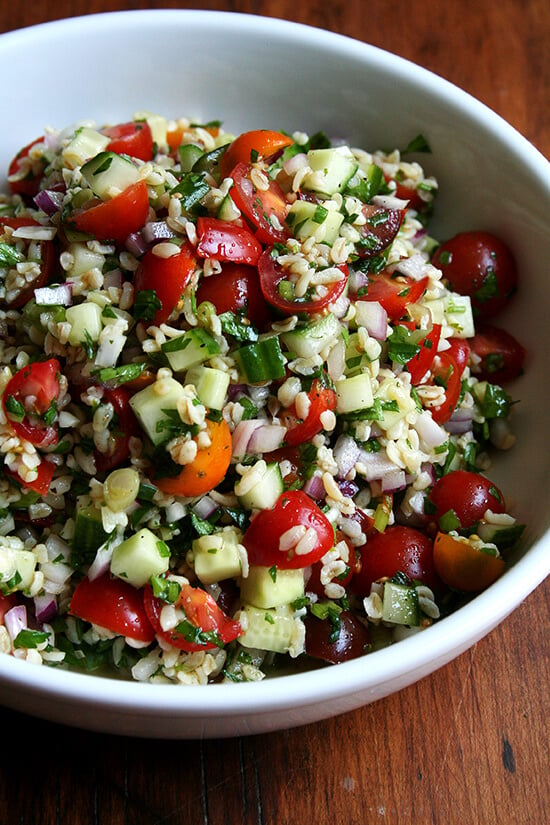 A salad made from the contents of my first ever CSA delivery: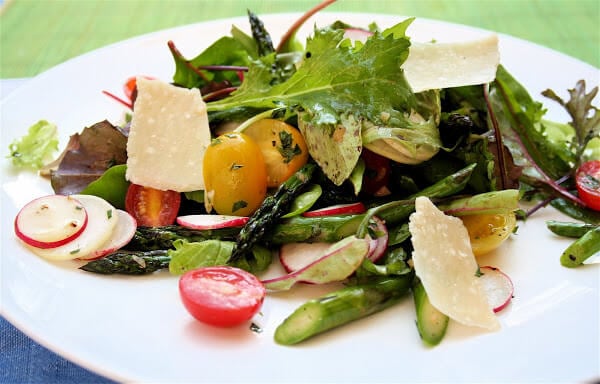 Roasted beets, peaches and goat cheese, a salad inspired by one we made at Fork years ago: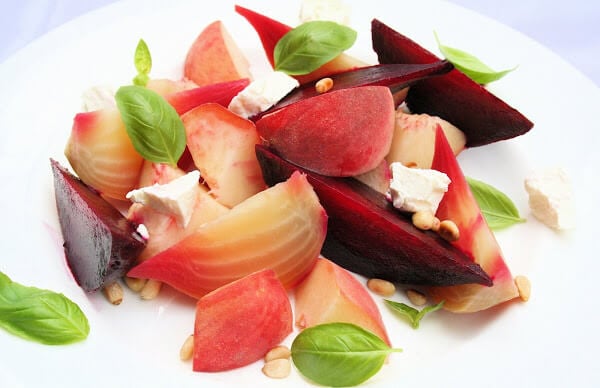 Figs, fennel, and prosciutto: a salad designed after one friends and I enjoyed at Sovalo years ago in Philadelphia: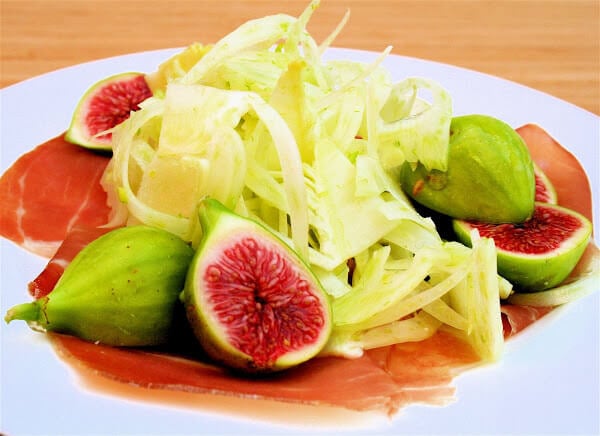 Raw zucchini with Pecorino dressed with olive oil and lemon: a classic combination.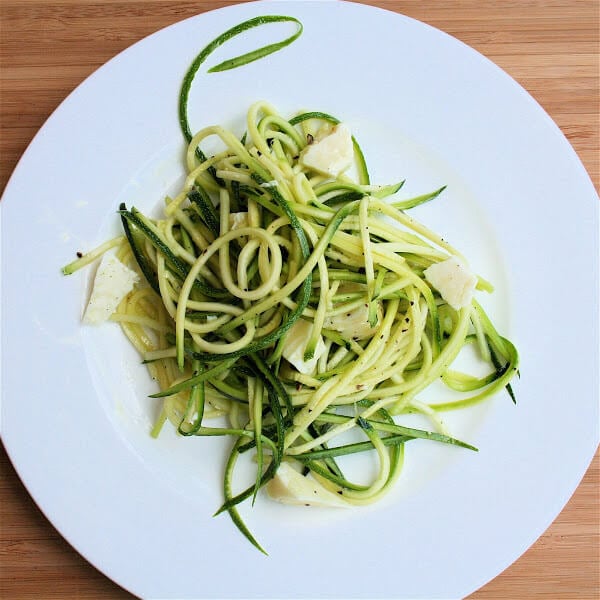 Favas and Pecorino: another classic combination.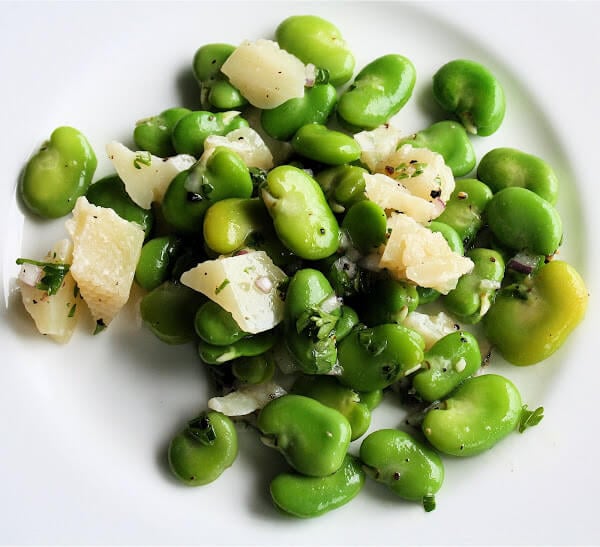 Melon and cucumber salad: so summery and fresh.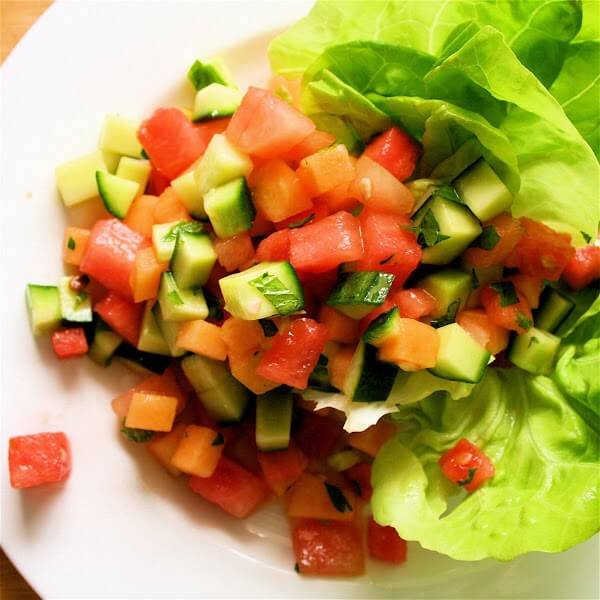 Love this blue cheese dressing made with tangy buttermilk and sherry vinegar: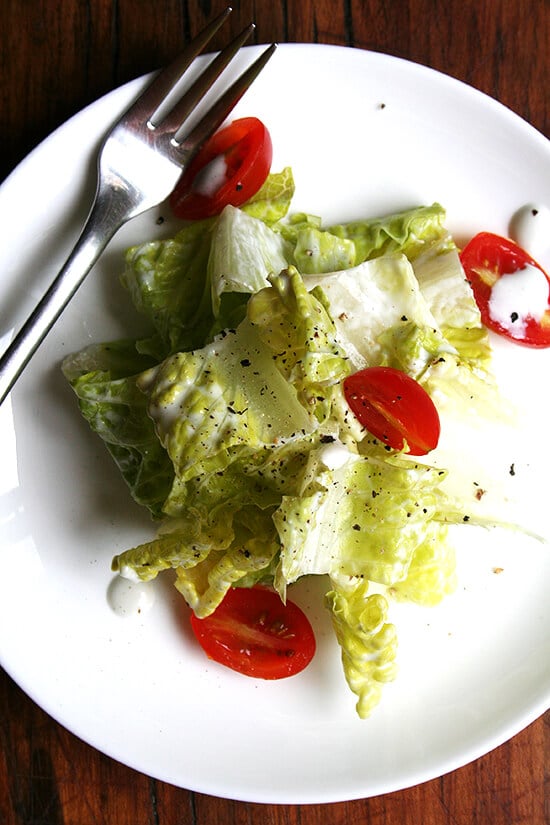 Summer farro salad with corn, red peppers, and onions: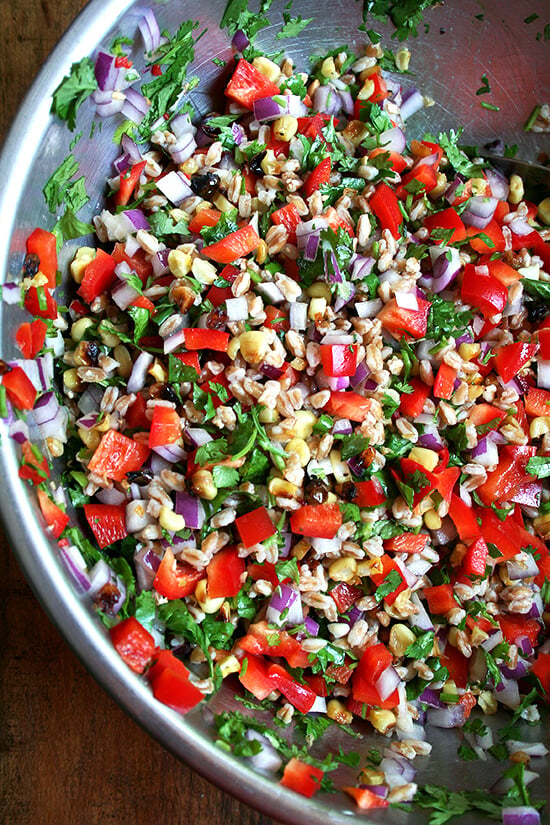 Edadame & Radish Salad + A few more radish-inspired recipes: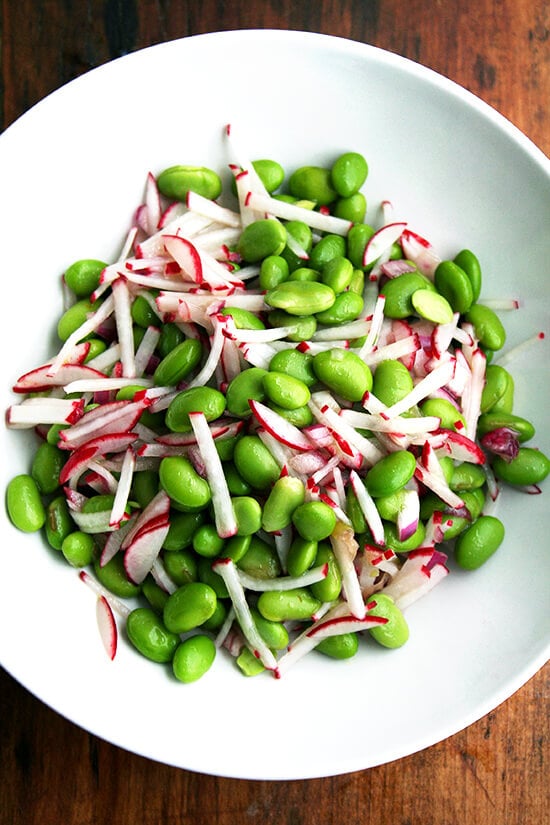 This is the salad that taught me how to cook quinoa properly: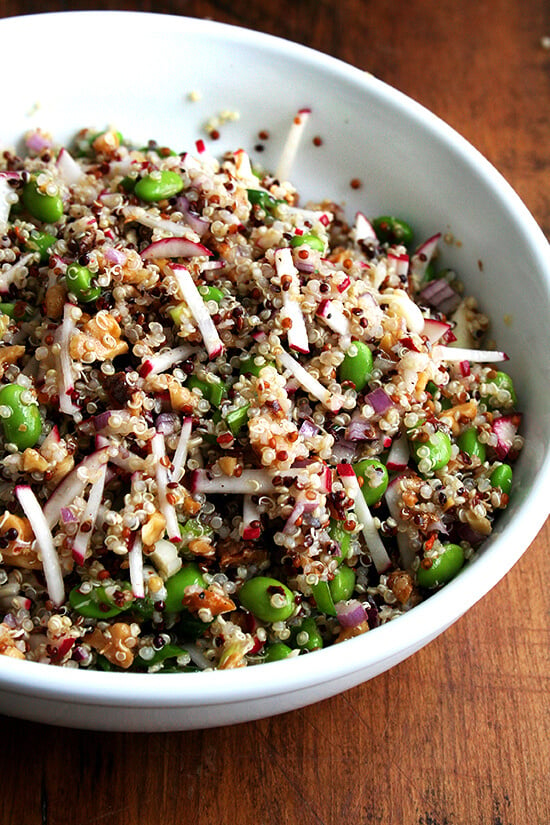 An old favorite from The New Moosewood Cookbook: soba noodles with cucumbers and peanut dressing: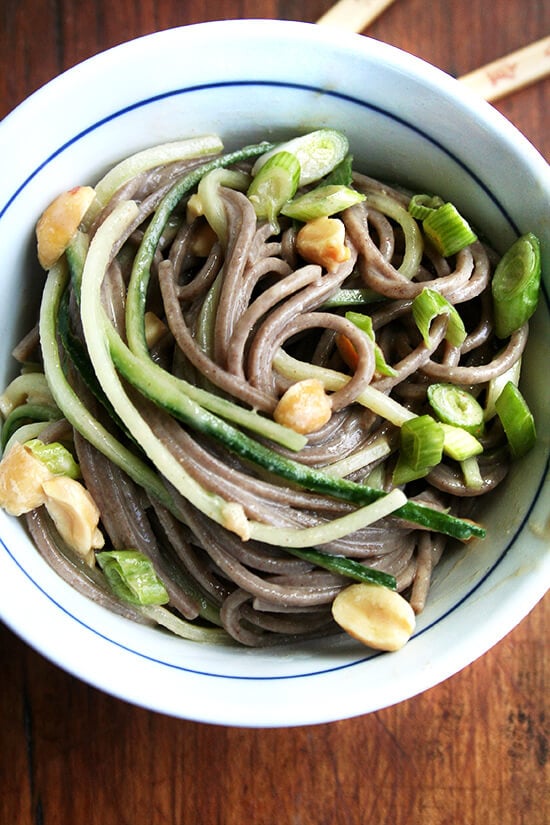 Spring wheatberry salad plus a formula to make any grain salad taste good: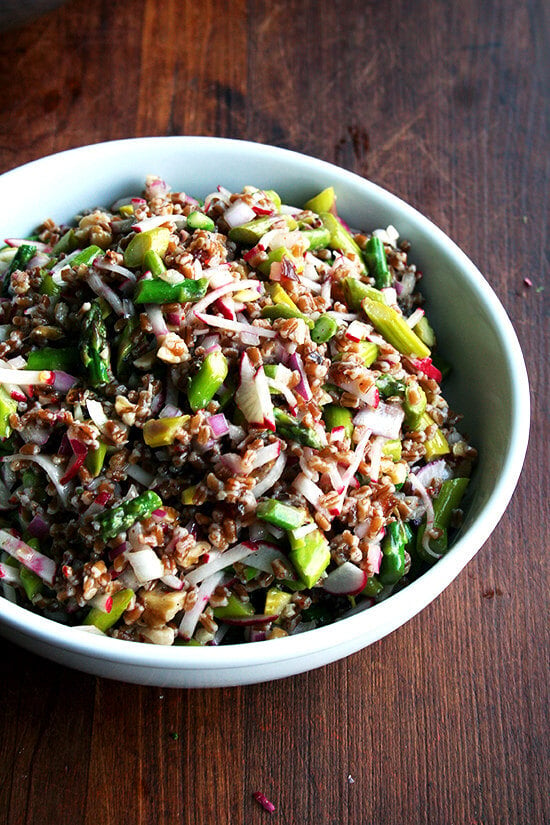 How to please everyone at the bbq this summer: this one is raw, vegan, gluten-free, and nut-free: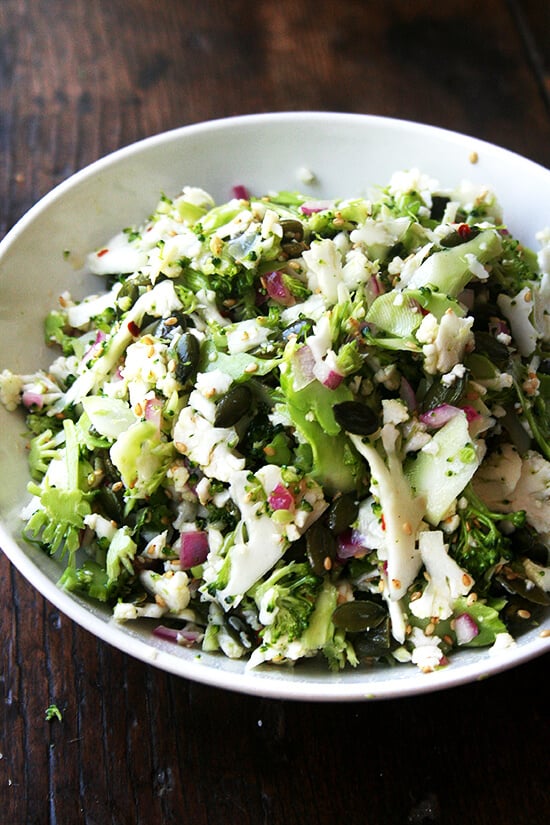 A lighter, no-mayo chicken salad: this one is dressed with olive oil and vinegar (or lemon, and tossed with lots of herbs: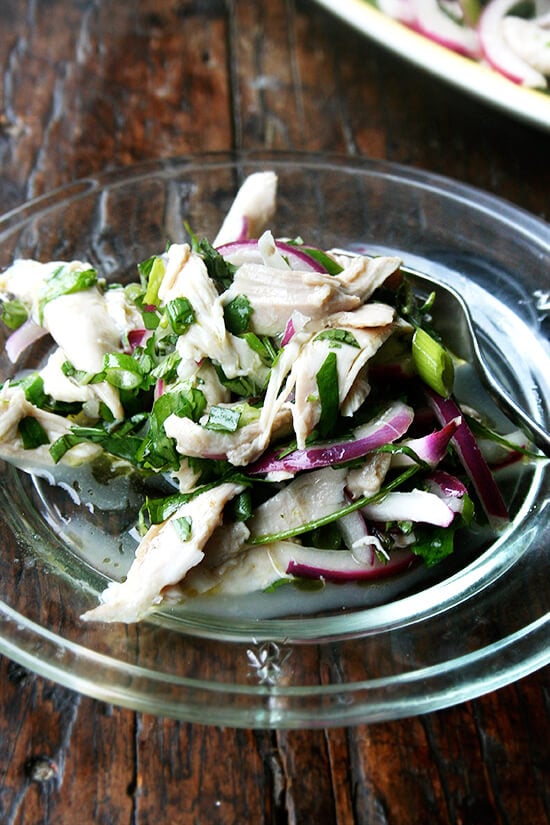 Kale salads get all the love; this Swiss chard salad, dressed with lemon, olive oil, parmesan, and crispy bread crumbs is just as deserving: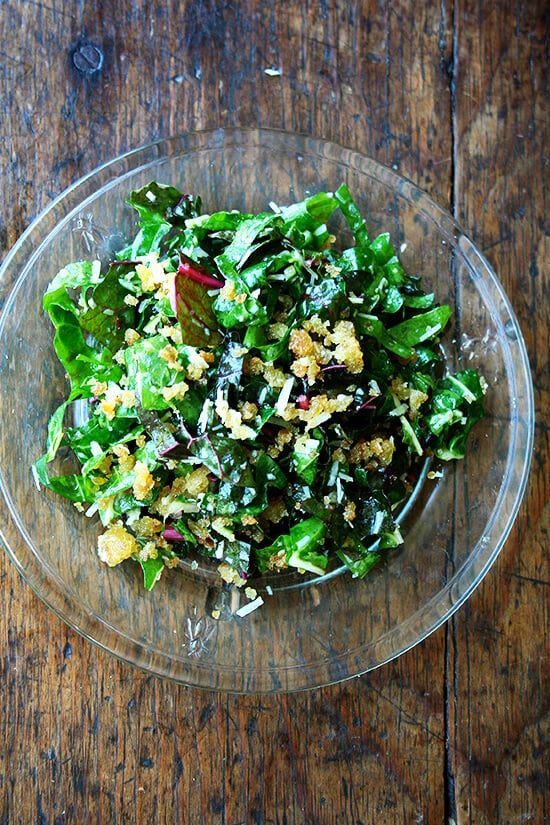 If the raw egg in a classic caesar dressing gives you pause, try this version made with a 4-minute cooked egg: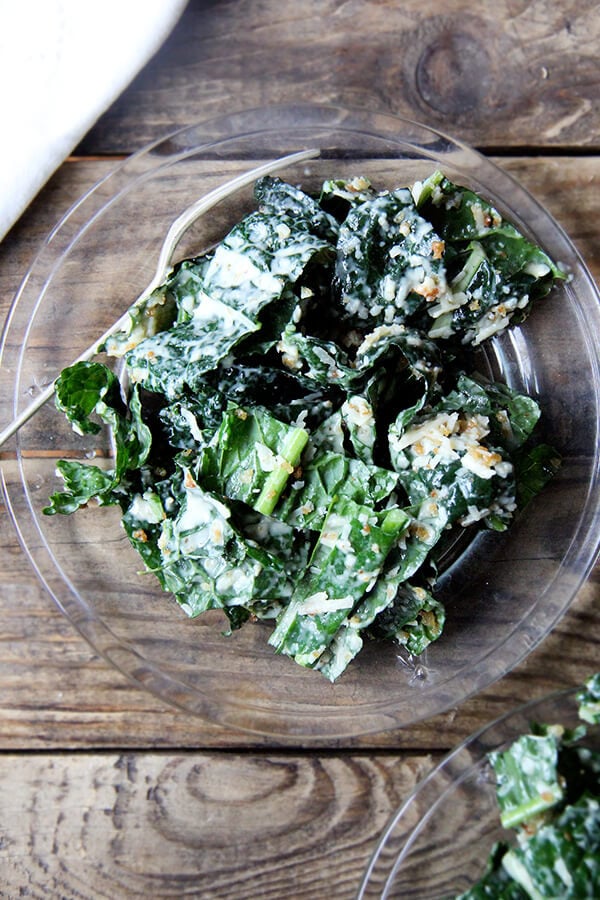 If peeling peppers feels too much like hard work, try making "magic" peppers and then thrown them in a panzanella with herbs, capers, and pine nuts.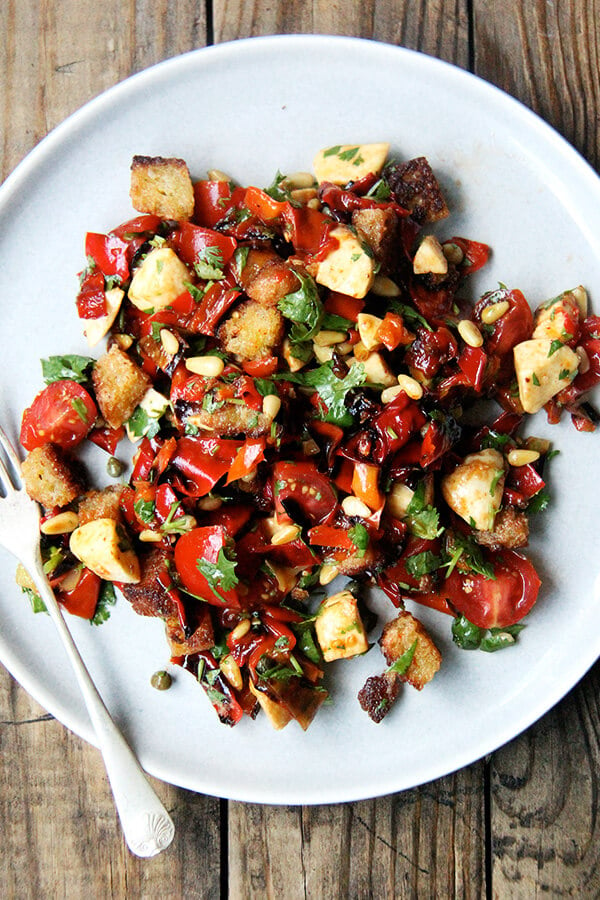 Inspired by a favorite salad sold at the Honest Weight Food Co-op, these cilantro-lime chickpeas travel well and are taste refreshing and bright.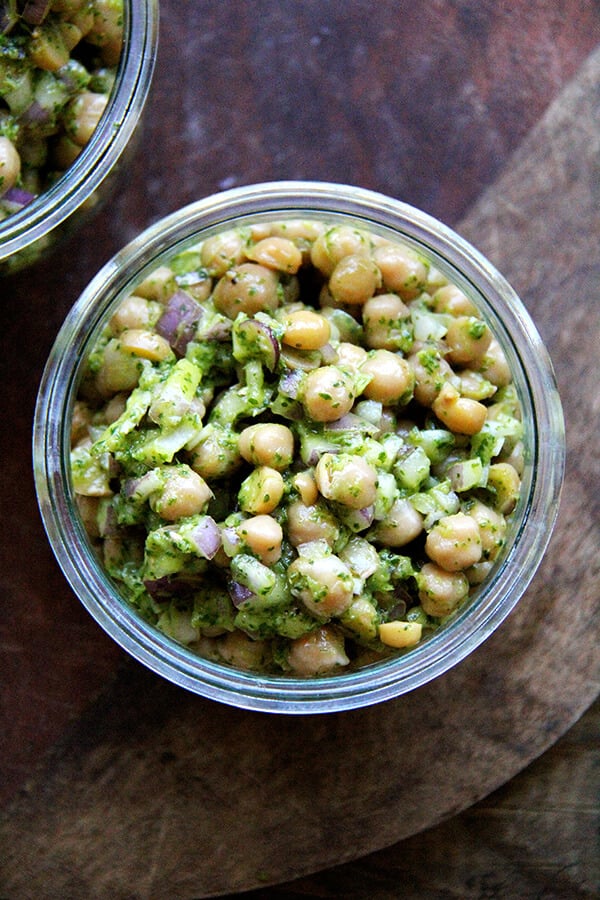 Little gems with green goddess dressing, loaded with herbs, creamy avocado, and fresh lemon and lime.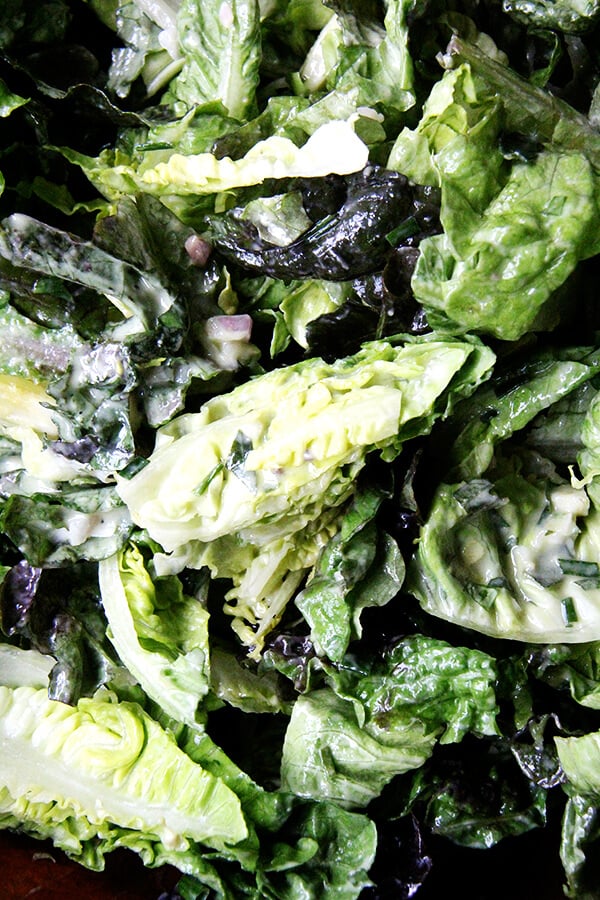 This is my favorite slaw: so simple, so good: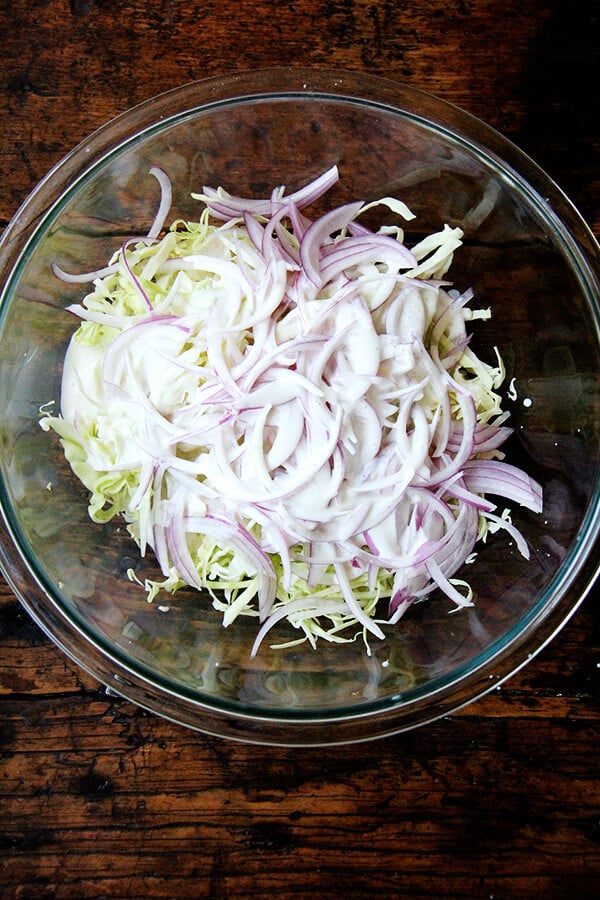 If you love "bowls," you'll love this one with a lemon-tahini drizzle.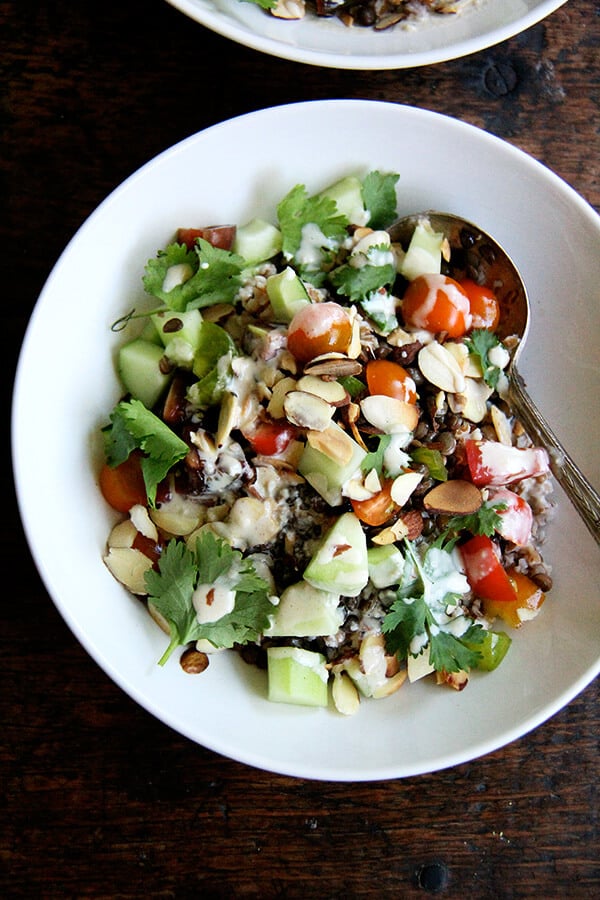 Larb never looks very appetizing but it is so, so good: so light and refreshing: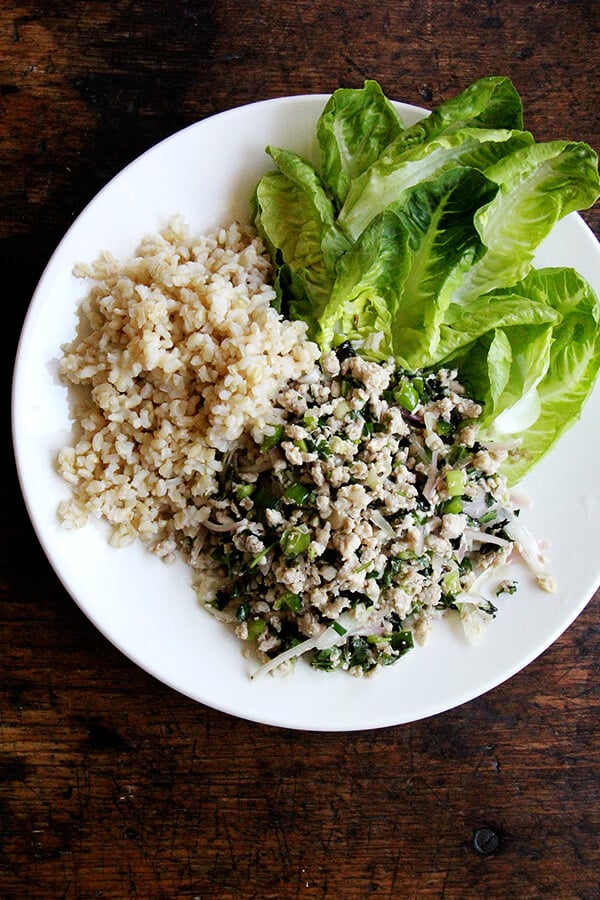 Cabbage salad with miso-carrot dressing: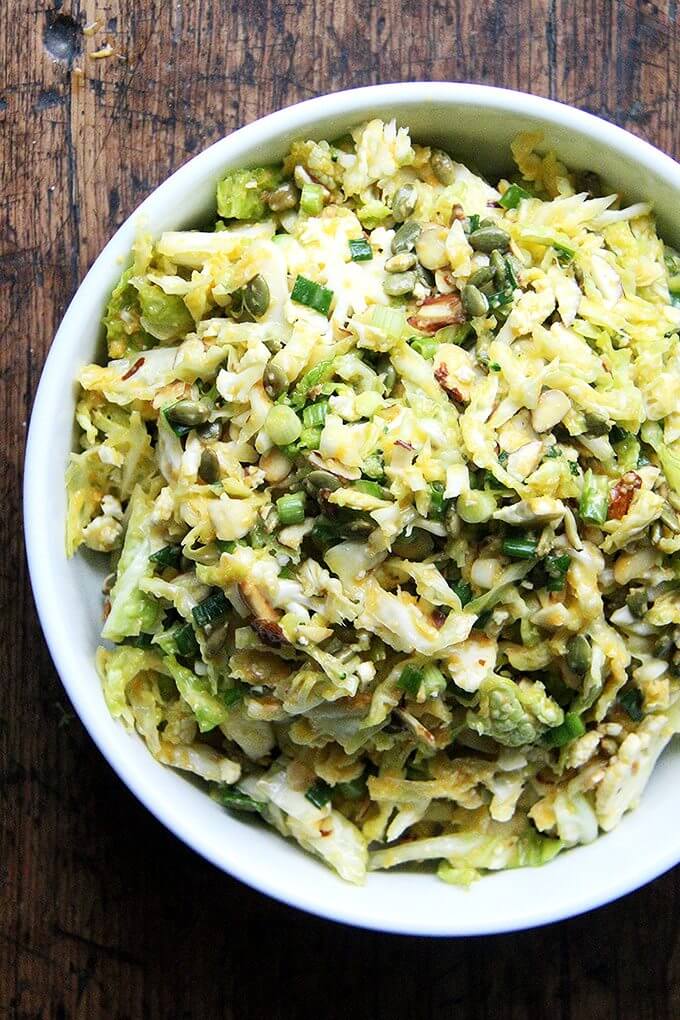 A favorite 10-minute, no-cook summer meal: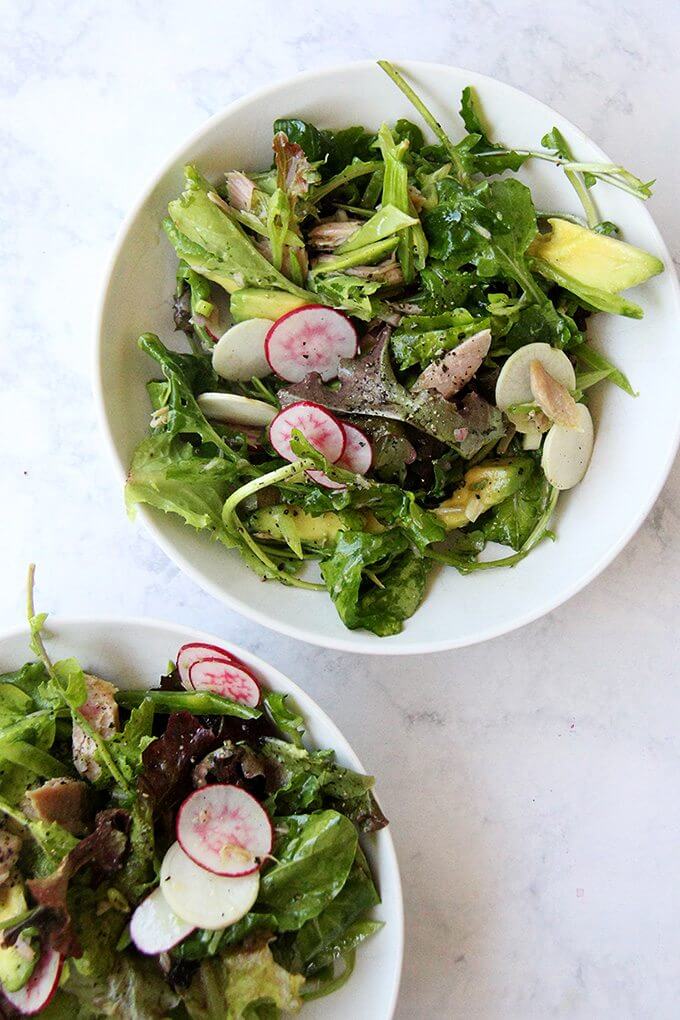 From Cookie and Kate's Love Real Food: Kalad and Quinoa Salad with Cranberries, Goat Cheese and Almonds: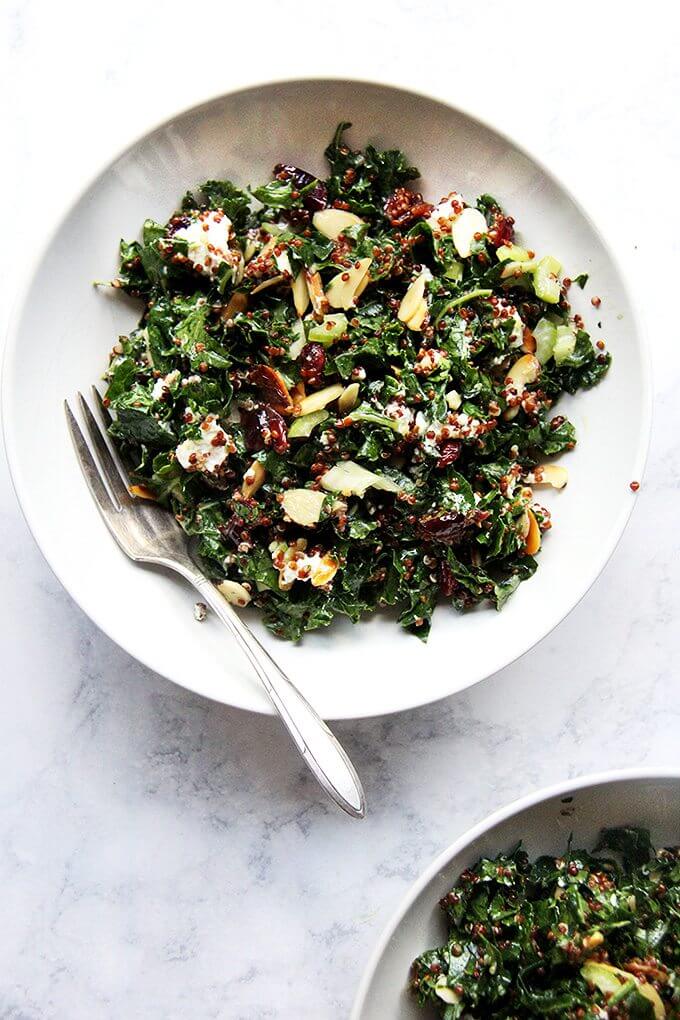 Love the refreshing Thai flavors in this massaged cabbage slaw: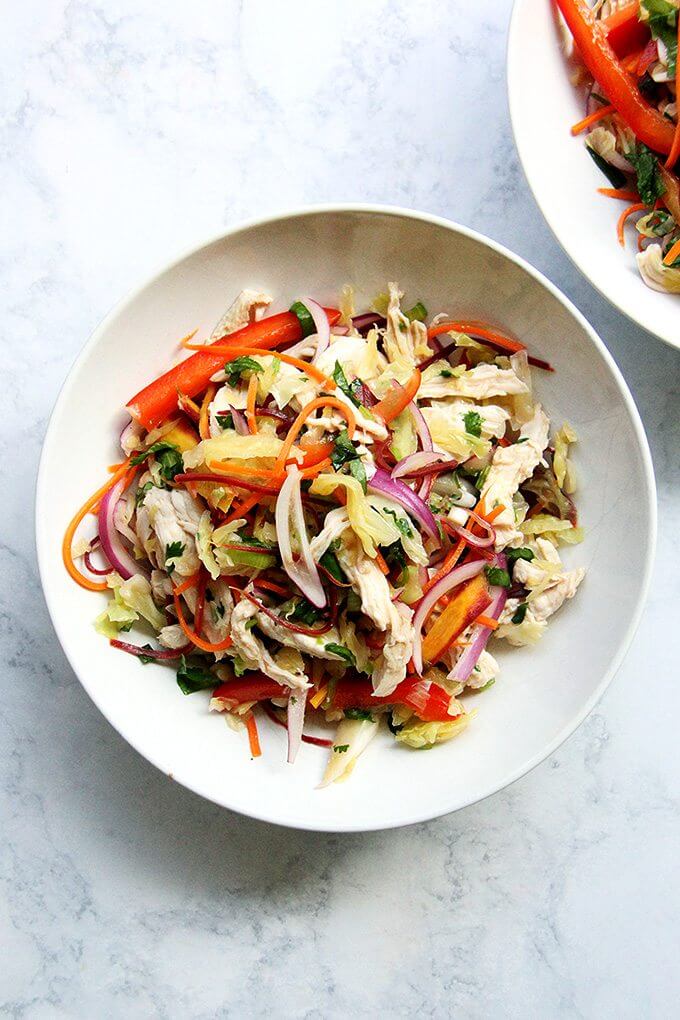 A simple summer meal: grilled fish, chilled noodles, cool cucumbers. Here the salmon marinade doubles as the dressing for the noodles.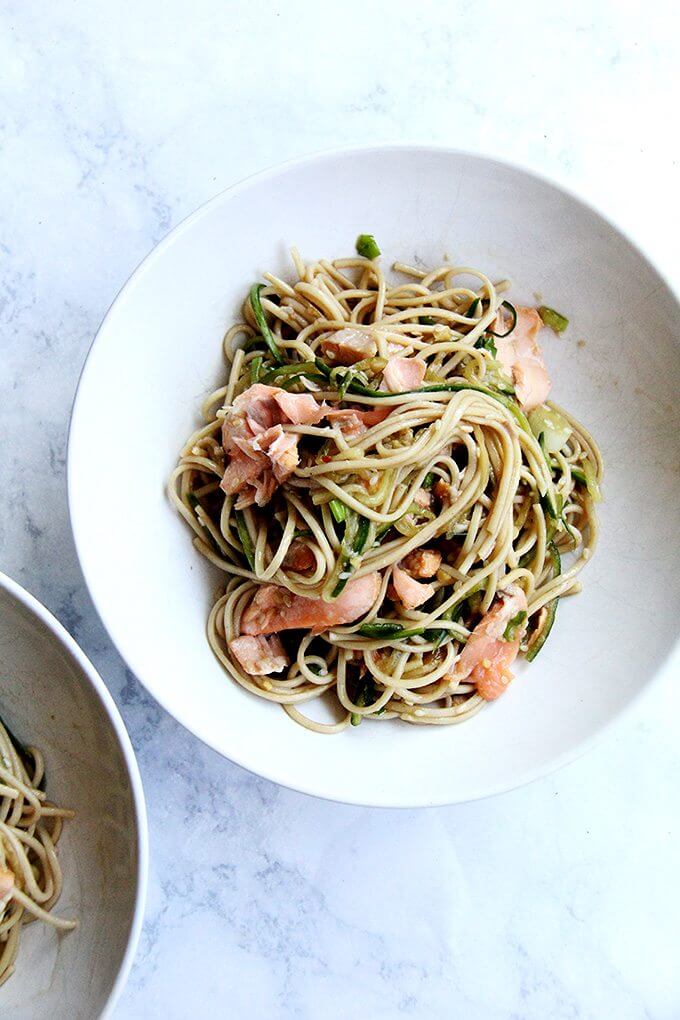 The trick to growing cilantro + Vietnamese cucumber salad: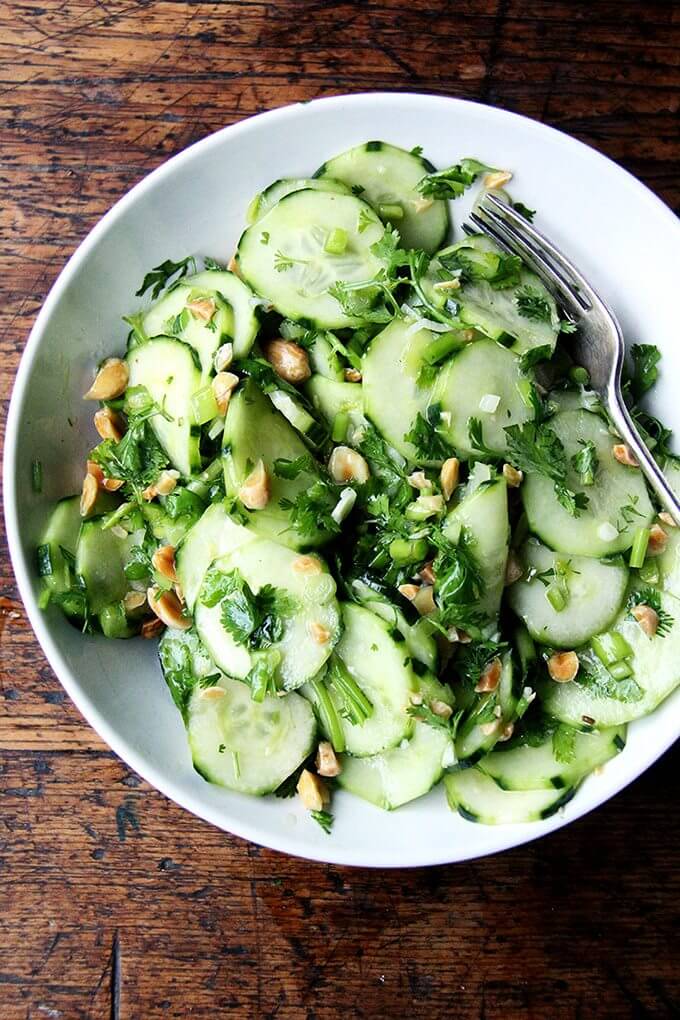 I love roasted eggplant, especially atop a smear of cucumber-yogurt sauce.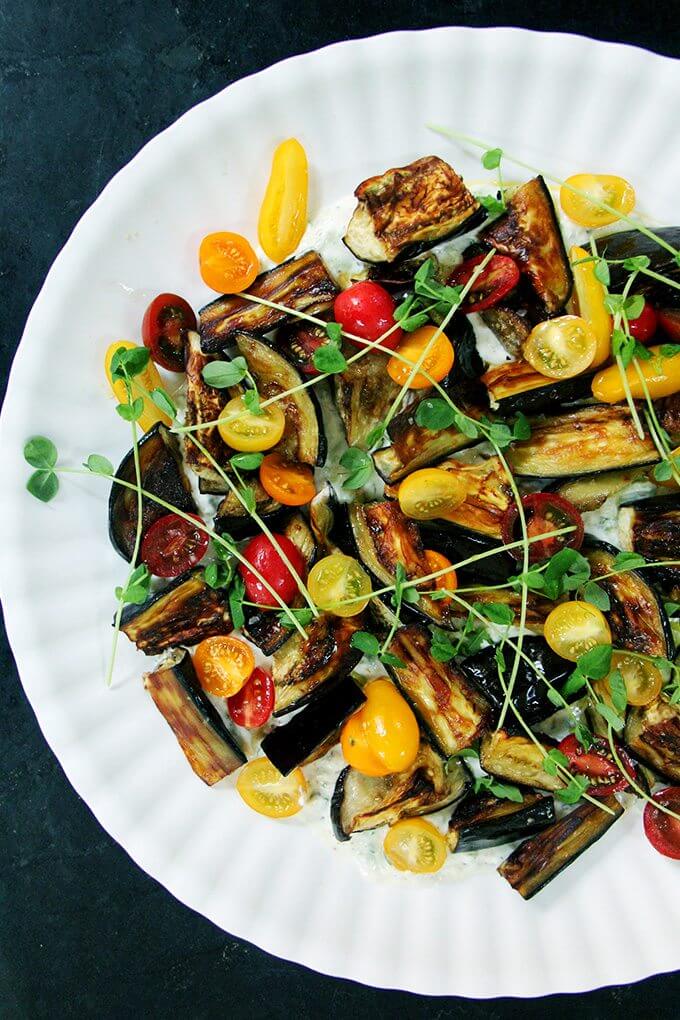 Moroccan Carrot Salad with Harissa and Avocado: Can't get enough of this one.