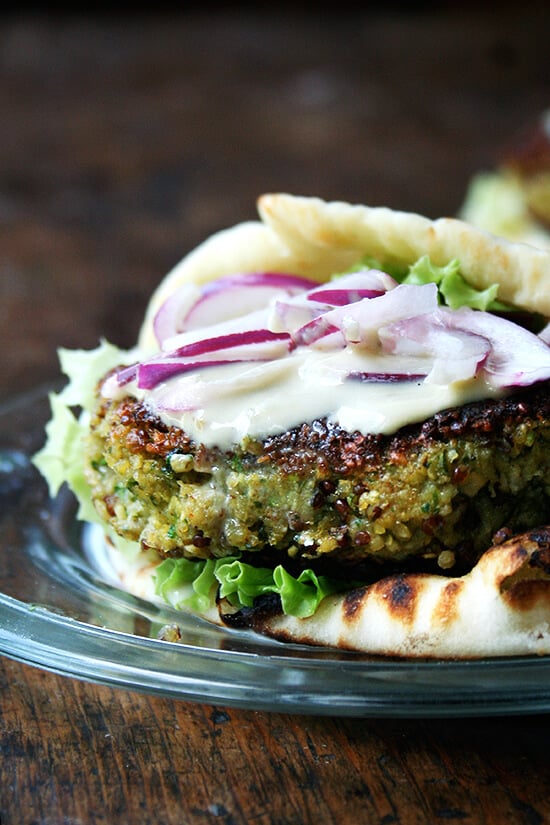 From beans and rice to grains and legumes to eggs and breadcrumbs to cheese and yogurt, many are the variables determining the fate of a homemade veggie burger. It's dizzying, as maddening as trying to unlock the secret to the chewiest granola bar.
All summer, I've been trying to make a good one, and I've finally found a formula I love, the inspiration coming from a favorite fritter: falafel. If you've made falafel, you're familiar with the method: soak dried chickpeas (or favas) overnight, drain them, whizz them with onions, herbs and seasonings, deep fry.
Without any binders, falafel manages to hold its shape, crispy on the edges, light and airy in the interior.
This method works beautifully for veggie burgers, too, the reconstituted puréed chickpeas acting as a binding agent, rendering additions such as eggs, yogurt, breadcrumbs, etc. unnecessary. I mean, if we're going through the trouble to make veggie burgers, wouldn't it be nice to keep them strictly vegetarian? These happen to be vegan to boot.
And no flavor is compromised due to the absence of these ingredients we often rely on to keep our favorite patties and meatballs and fritters intact. Here, raw onions, basil, cilantro, scallions, smoked paprika and grated zucchini offer bite, smoke, and freshness. A cup of cooked quinoa, too, provides a nice crunch throughout, the grains crisping up during the quick sear on the stovetop. Feel free to change the spices (cumin, coriander, cayenne, whatever) and herbs and vegetables (roasted green or poblano peppers would be a nice addition here, too).
Serve theses patties with naan, homemade or otherwise (love these), pickled red onions, and tahini sauce, which, if you've been missing as much as I, is reason alone to make these burgers.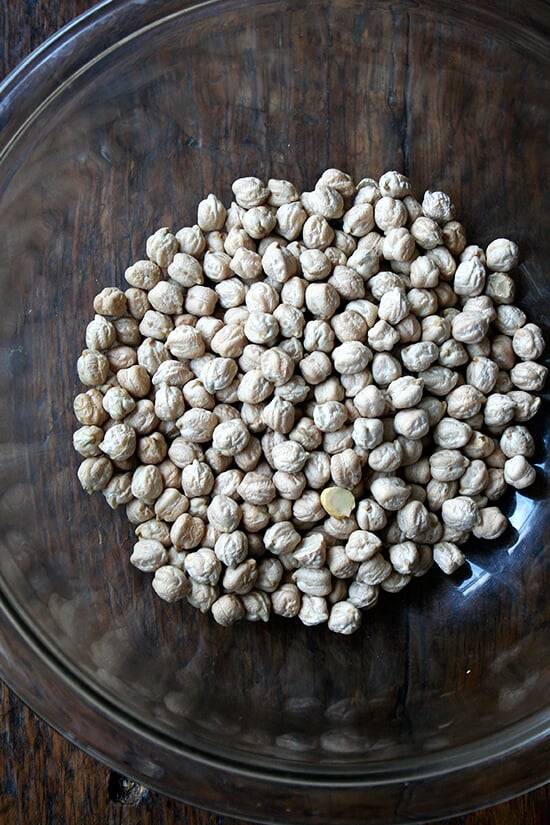 Soak the chickpeas for 18 to 24 hours: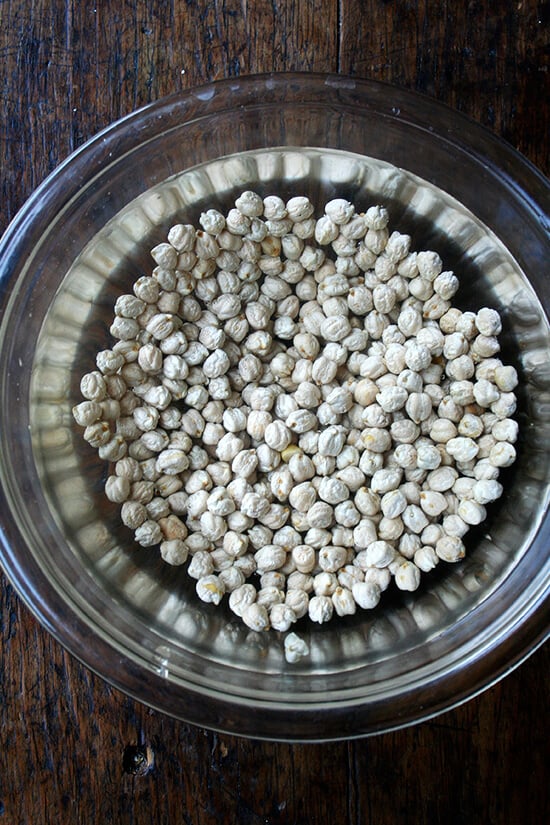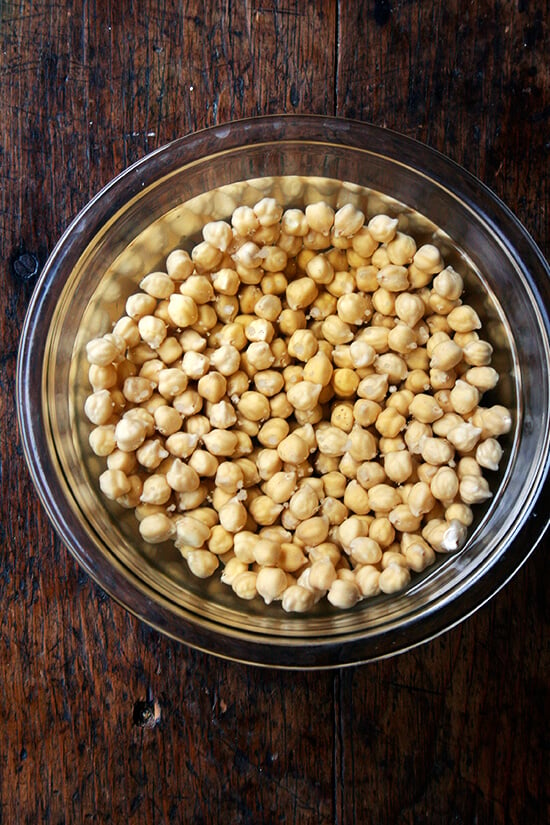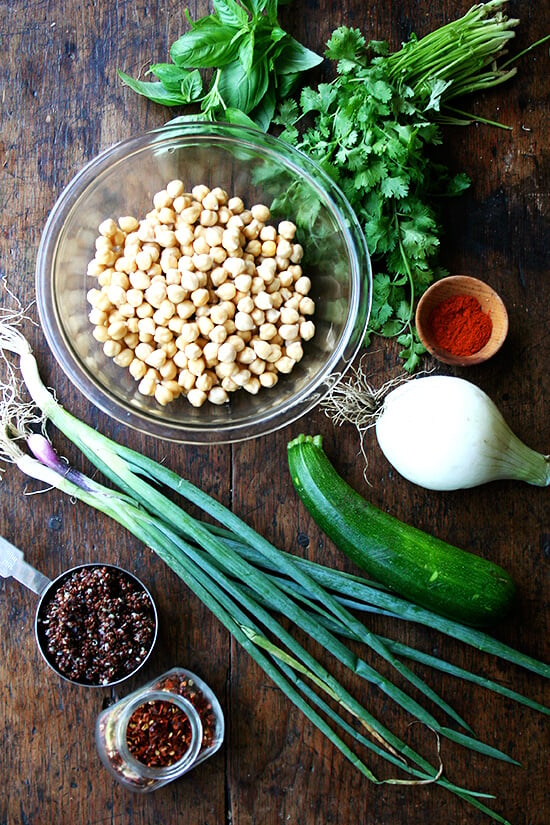 Whizz everything together in a food processor: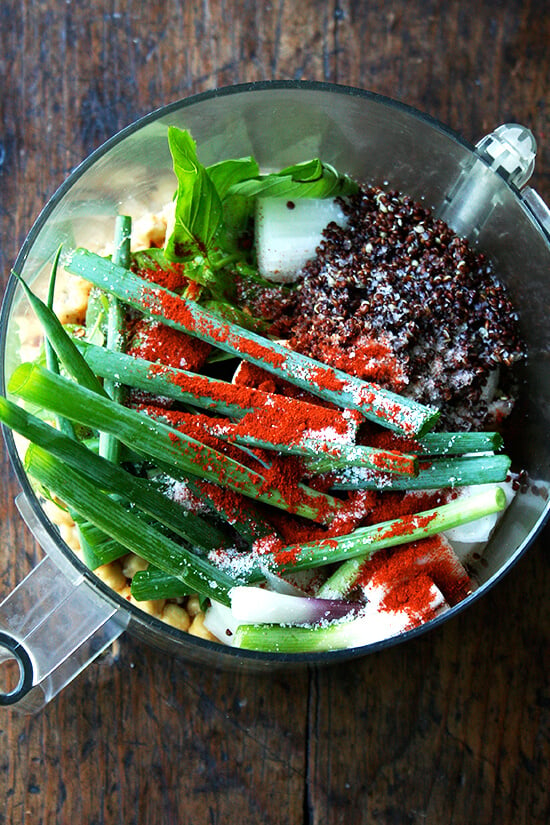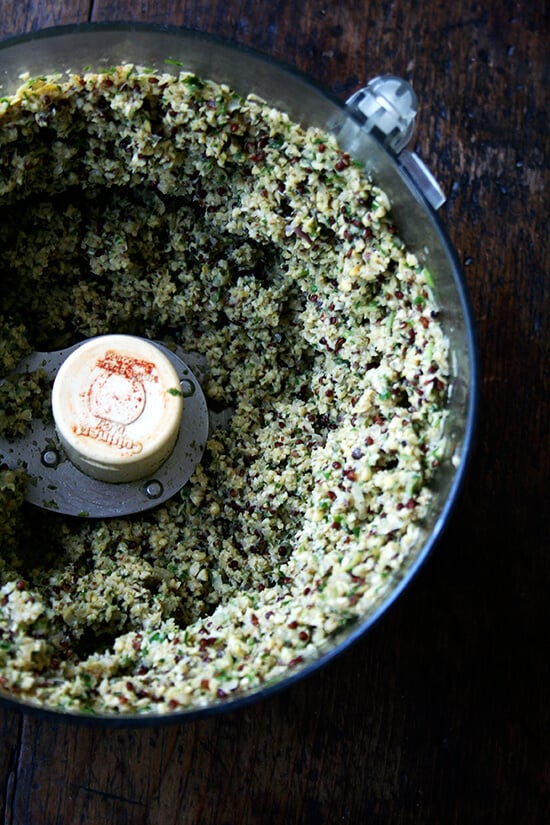 Fold the grated zucchini in last: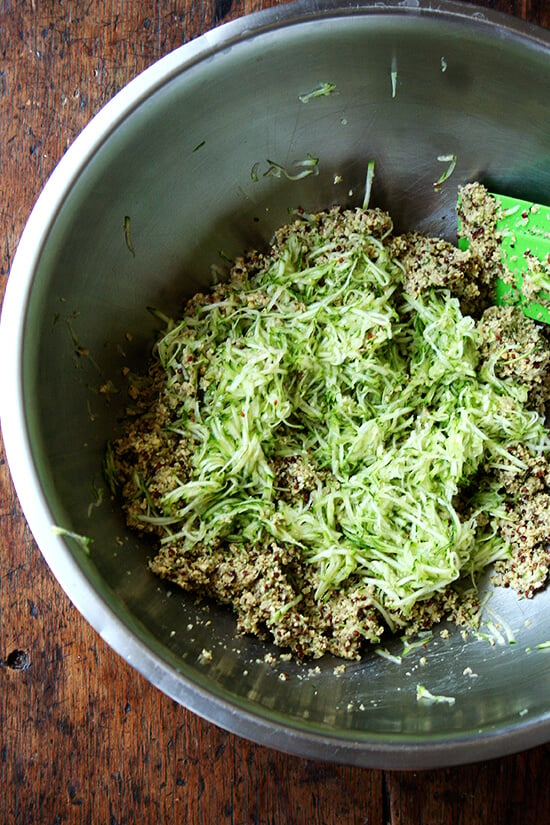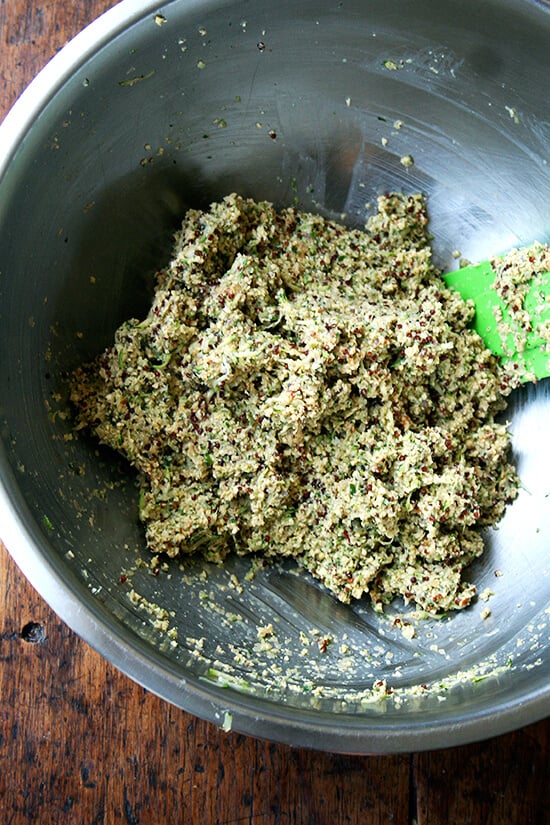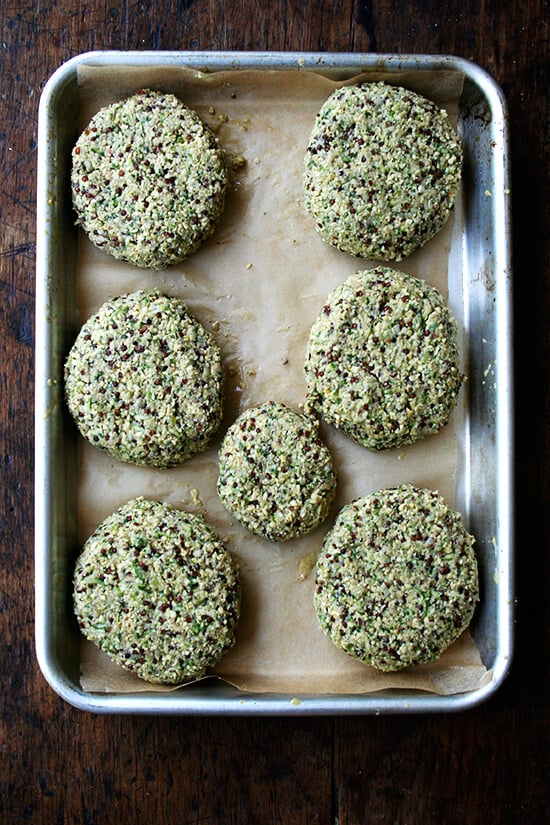 Cook for three minutes a side on medium high heat: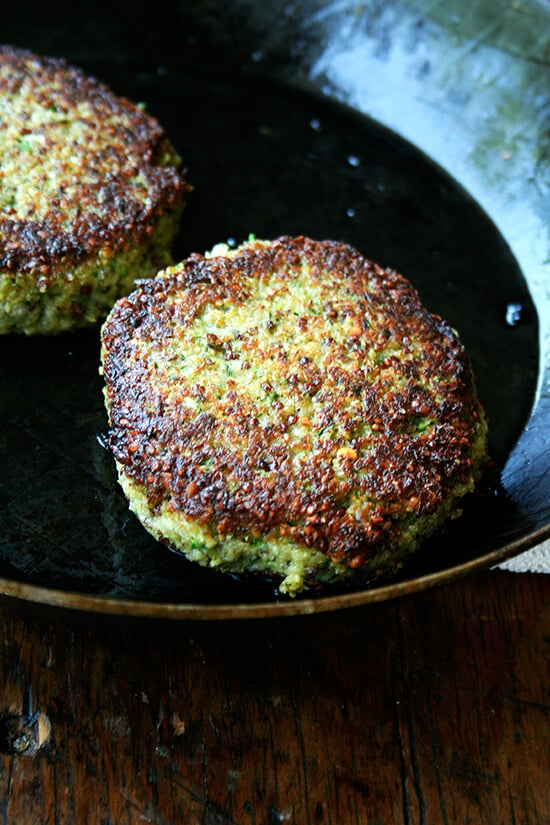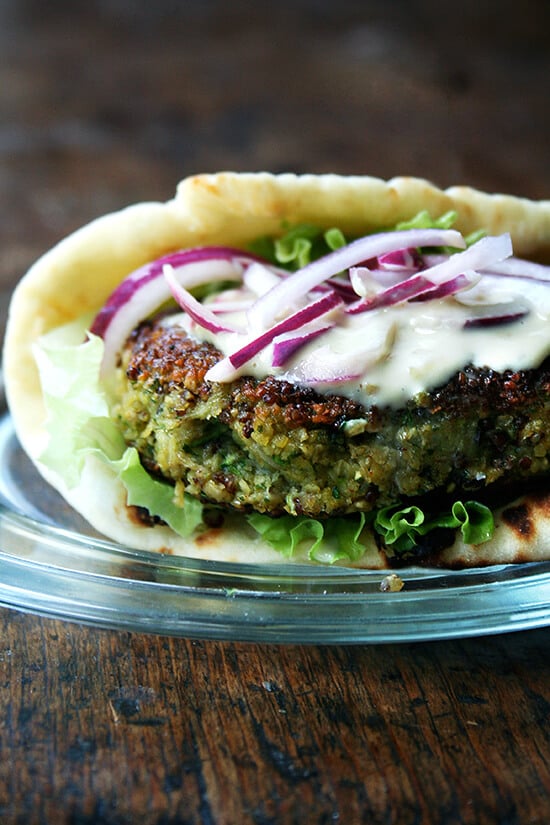 Reminder: Quinoa lovers: Alter Eco is having a recipe contest! Prizes are amazing.
---
---