Greek Easter in VT
This post may contain affiliate links. Please read my disclosure policy.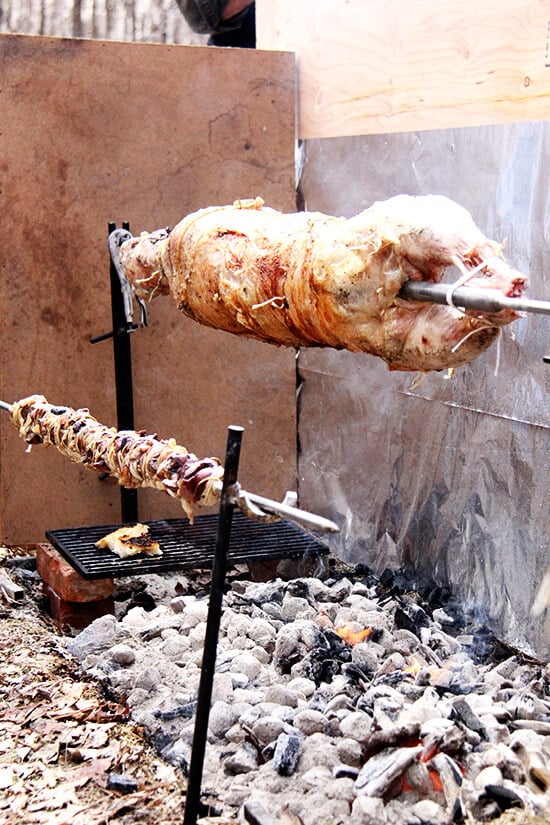 Last Friday, I packed the kids into our spaceship and zoomed north to celebrate Greek Easter with my aunt and uncle, who had been preparing for the occasion for days: dying eggs for the tsougrisma, rinsing and soaking intestines for the kokoretsi, preparing the spit for the lamb we would be roasting over the weekend.
Vermont, as always, was a dream. Here's a little recap of the occasion:

On Sunday morning, Uncle Wade and company prepared the coals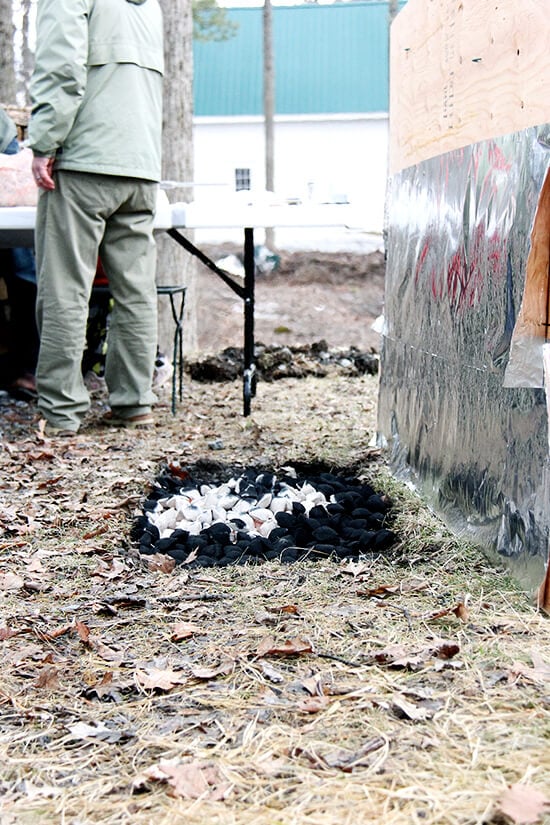 while Ajax stood watch.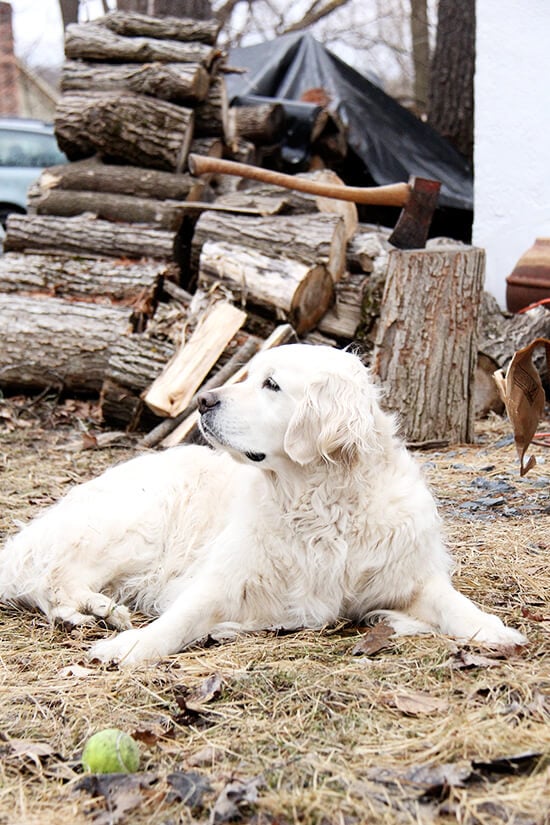 Inside, we punched down a double batch of Lahey pizza dough,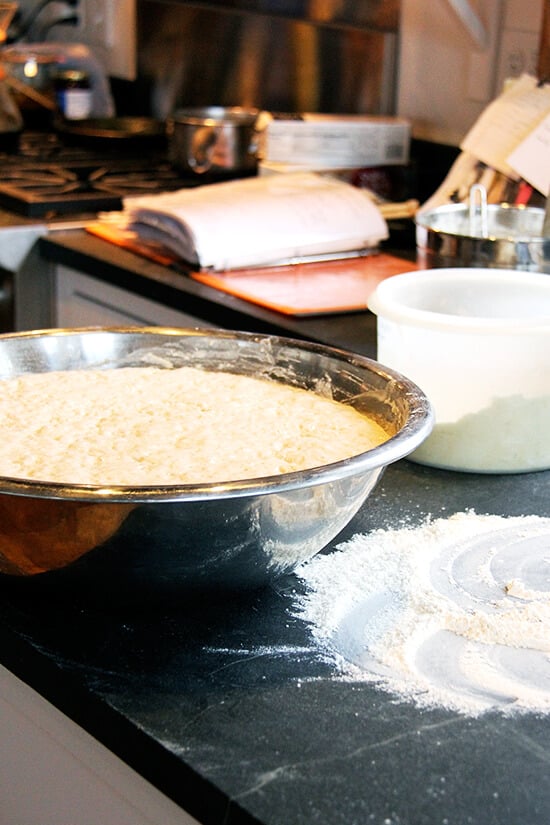 divided it up,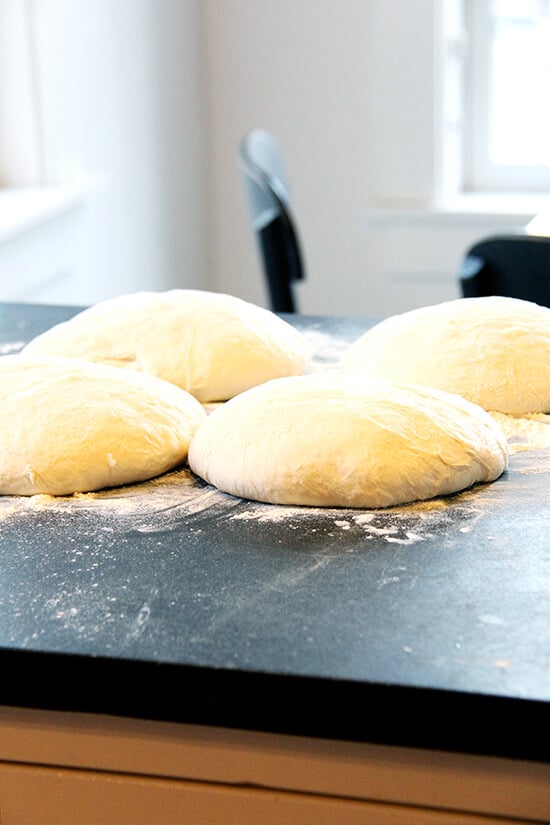 dropped it into well-oiled pans,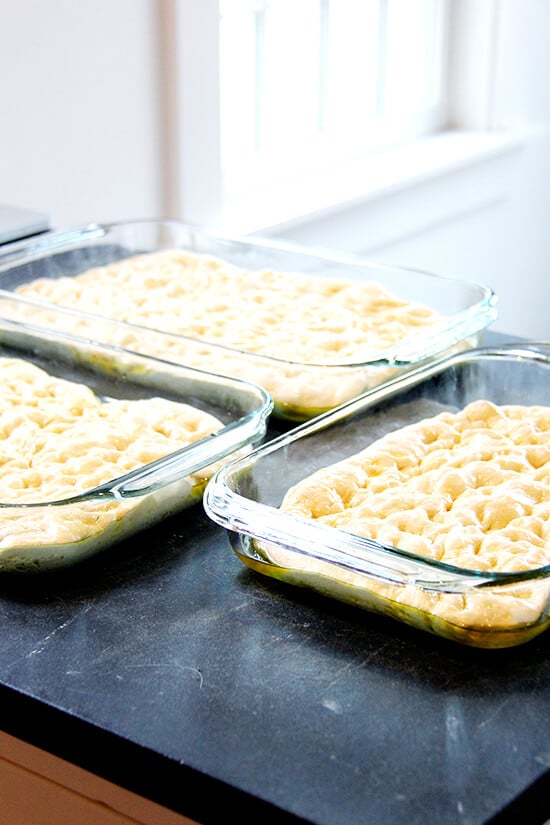 topped it with rosemary and sea salt, and made focaccia:

Meanwhile, Marcy made pita,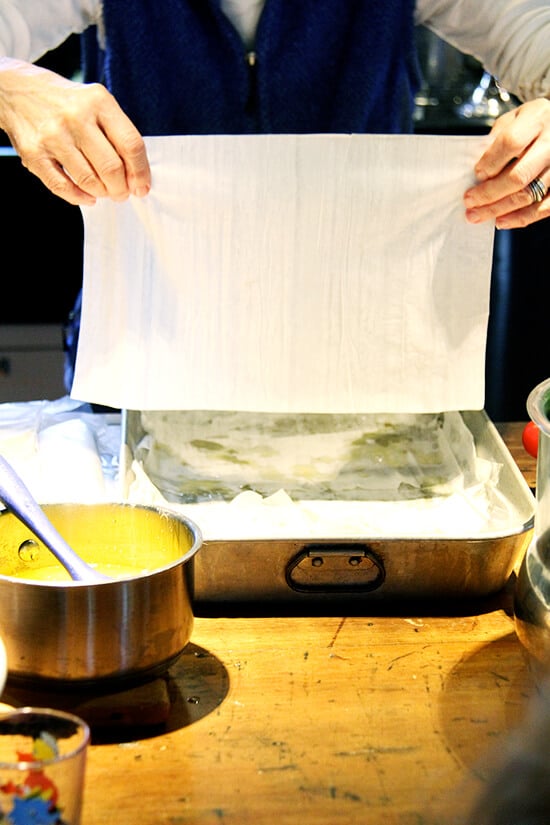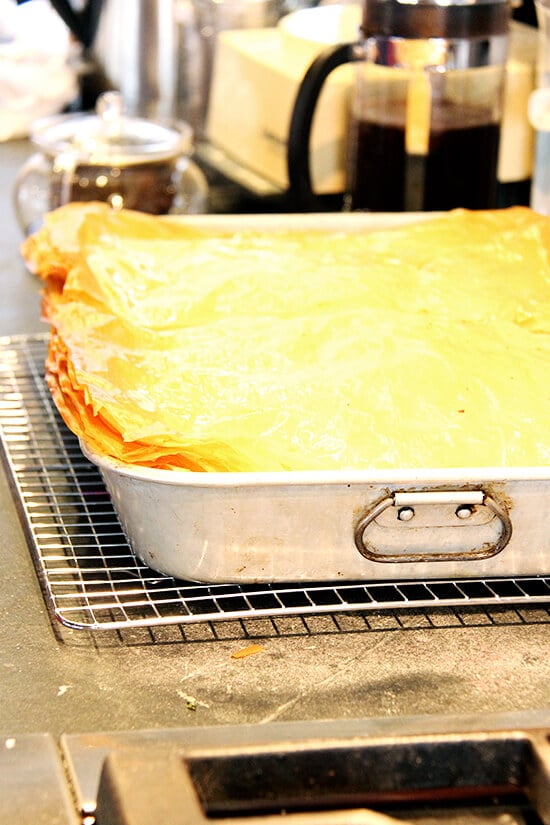 and Tig slept.

Outside, Wade prepped the lamb

and the kokoretsi.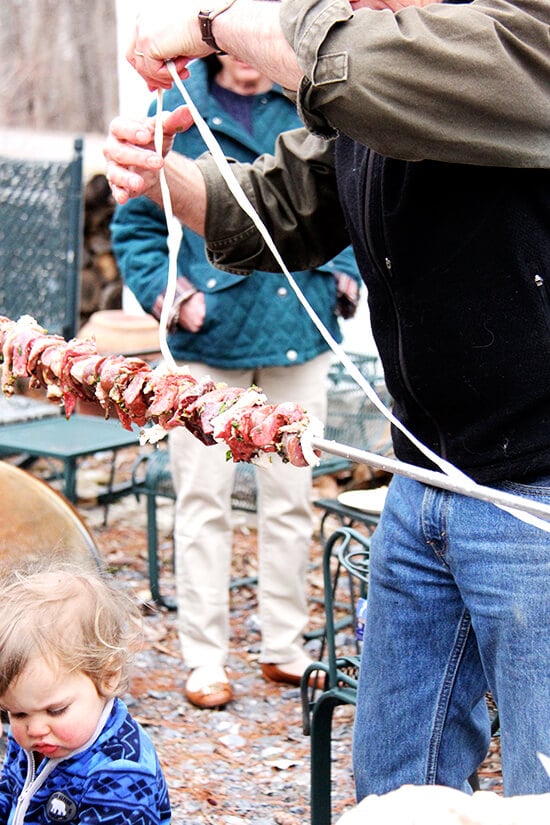 Of course, there was punch.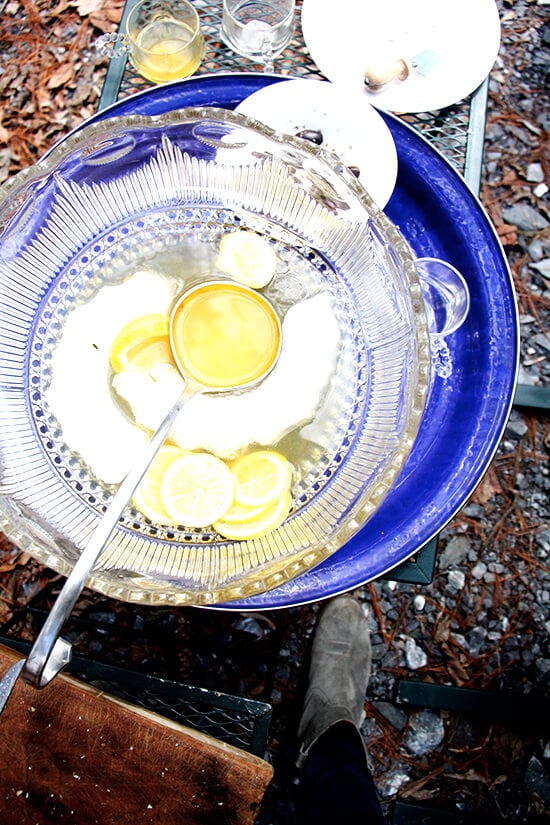 Throughout the day…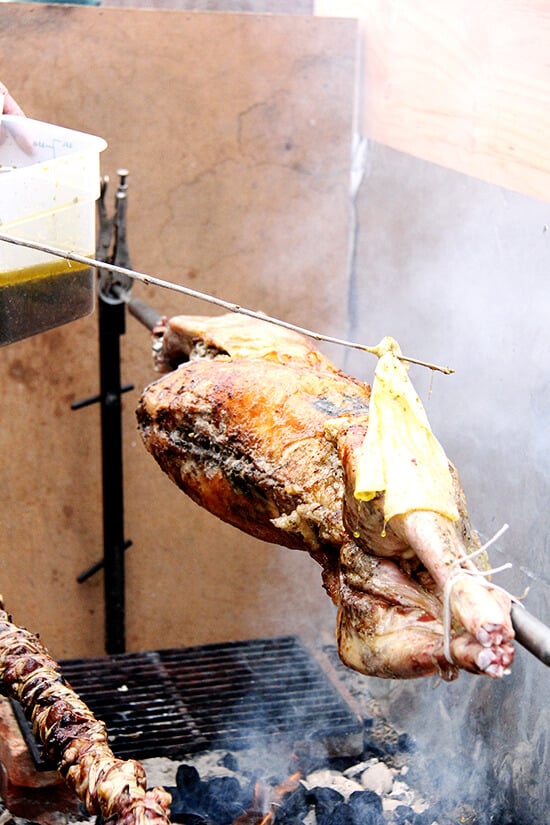 we grilled halloumi,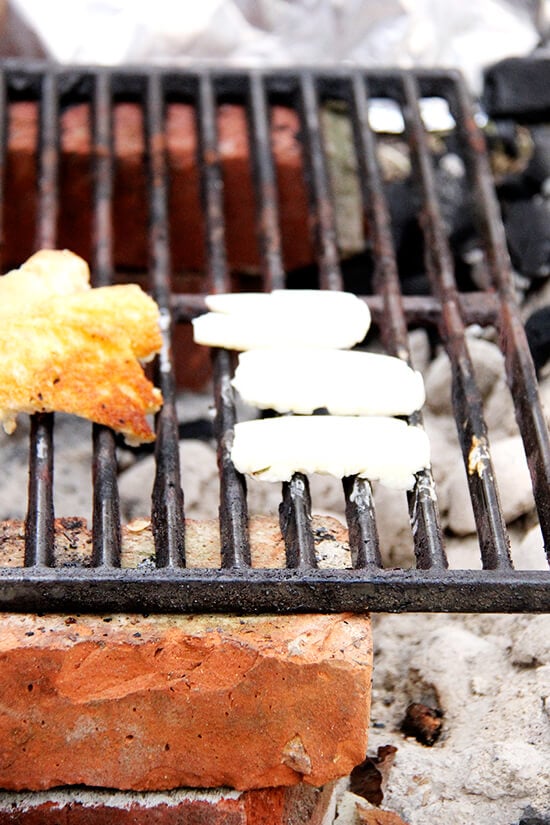 rubbed focaccia across the turning lamb,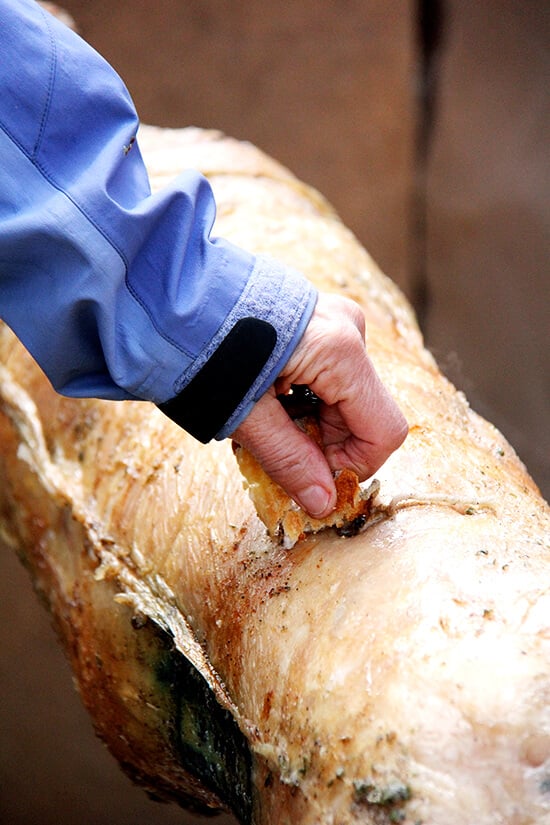 and took turns turning the kokoretsi.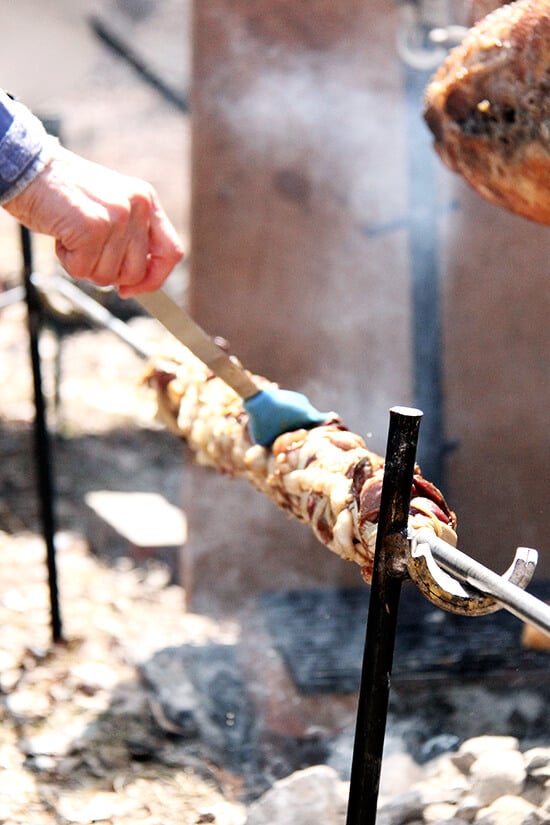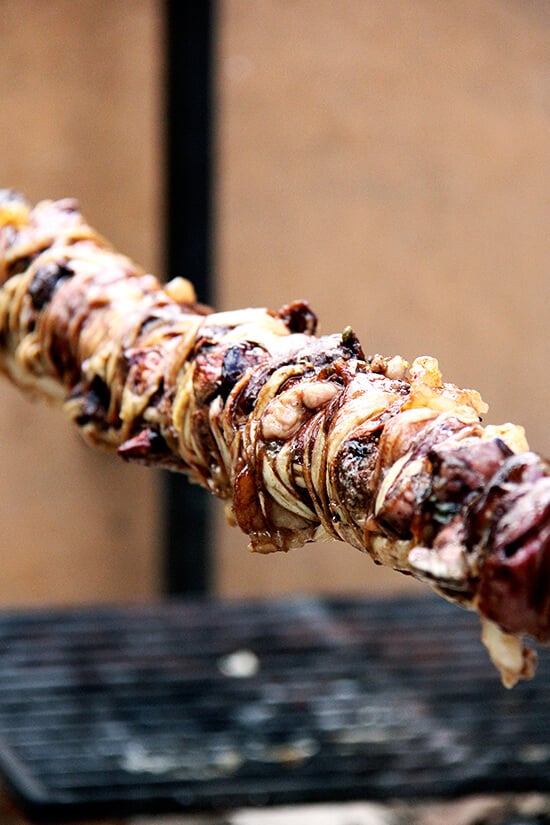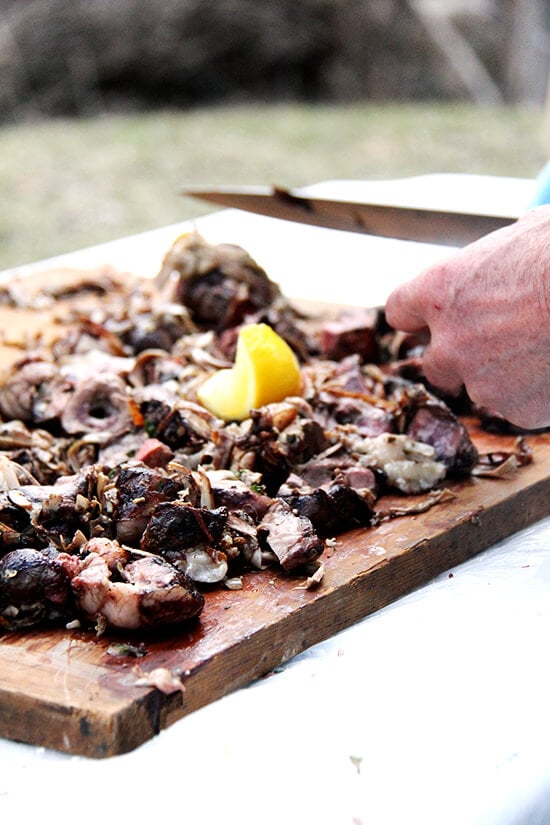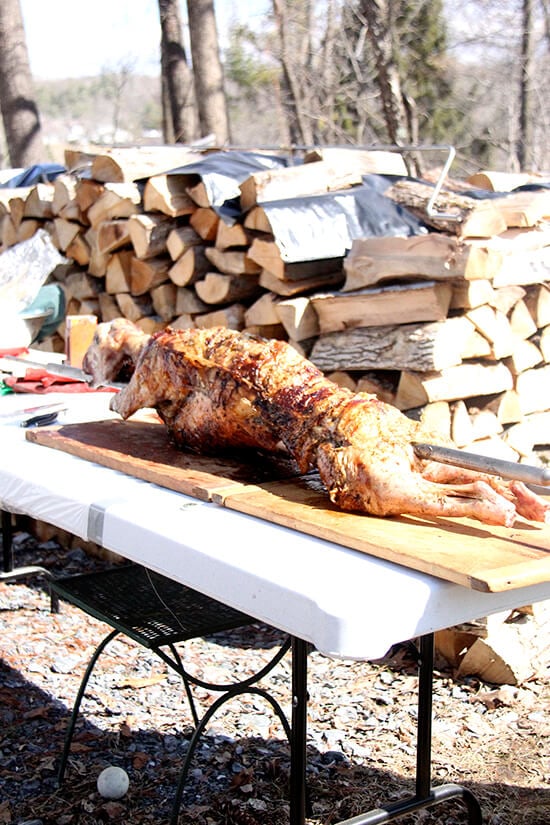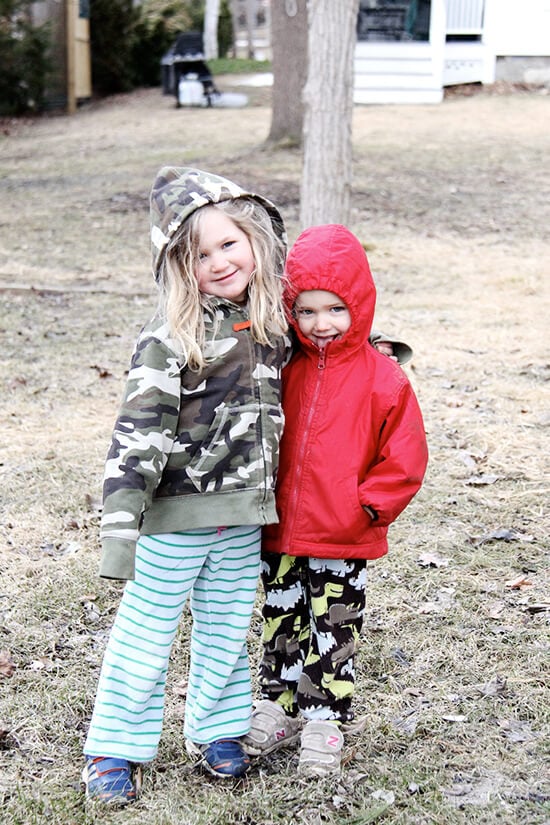 It was exhausting.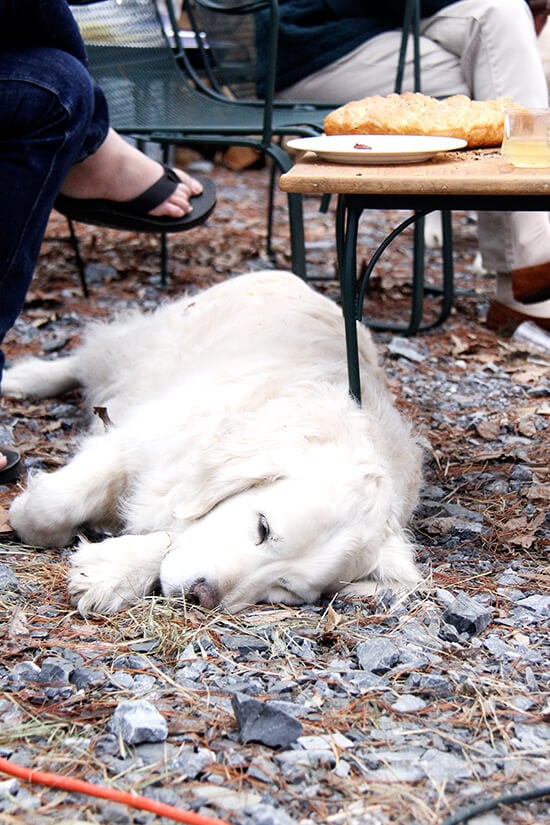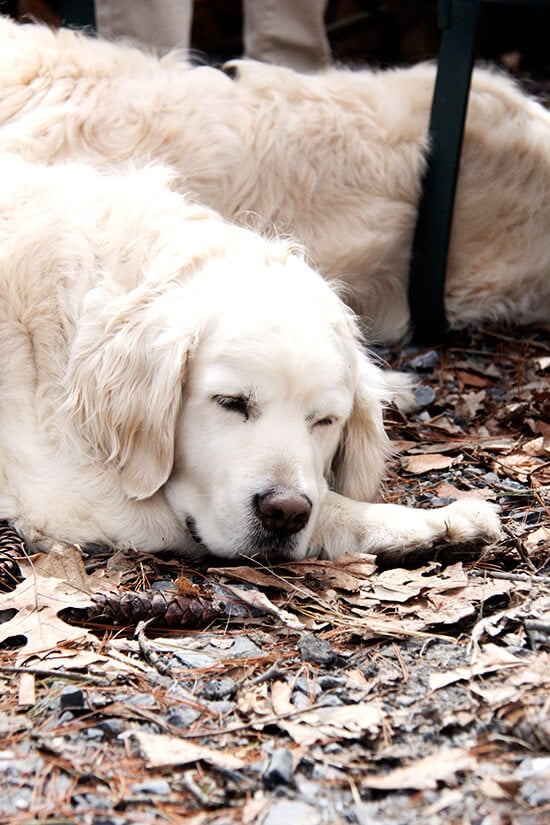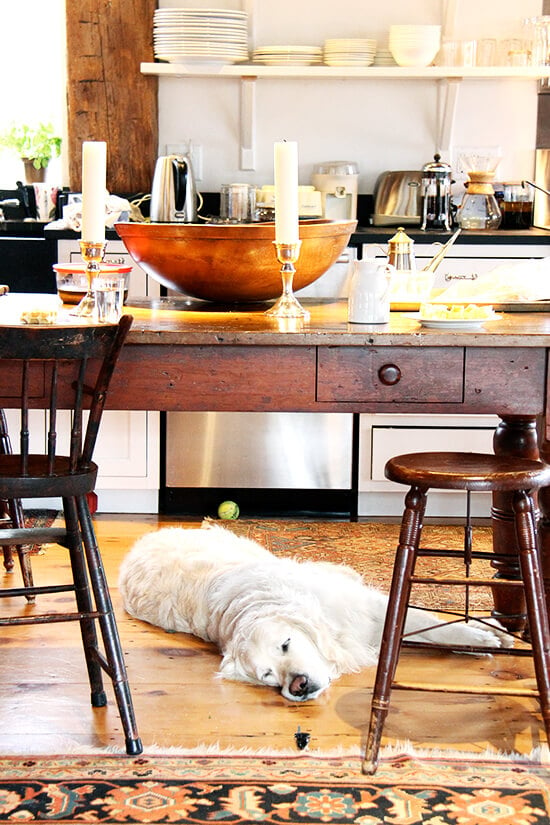 After dinner, we played tsougrisma,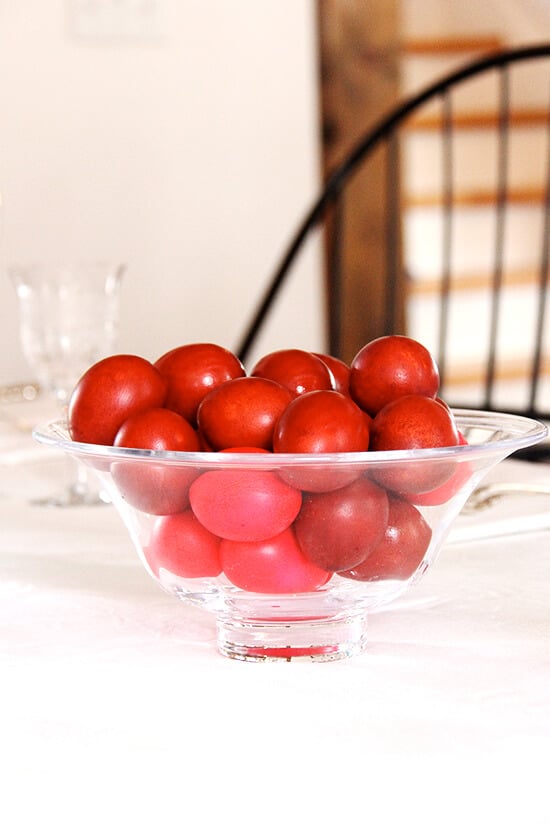 brewed coffee,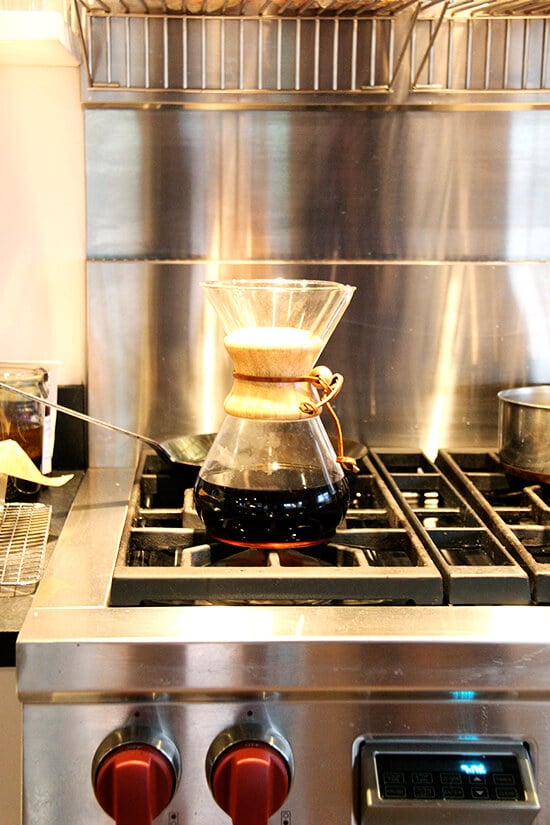 and introduced Tig to Ajax and Argos.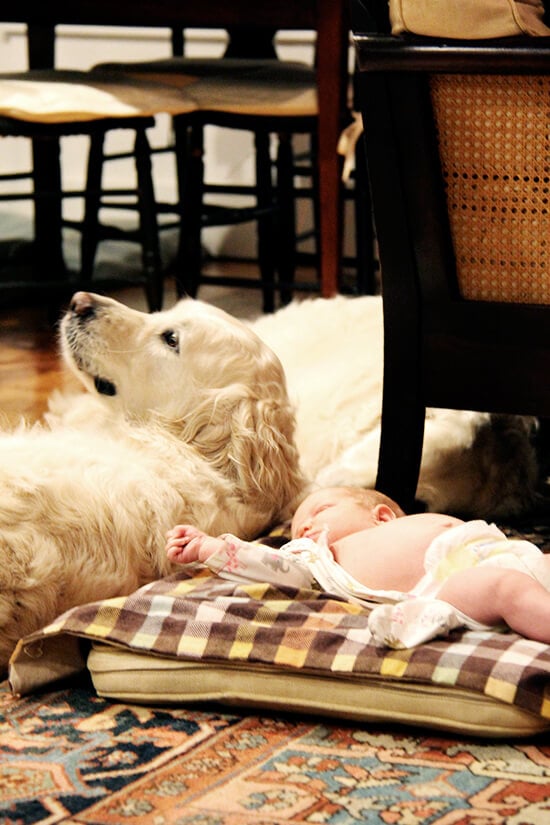 Wren helped get Tig ready for bed,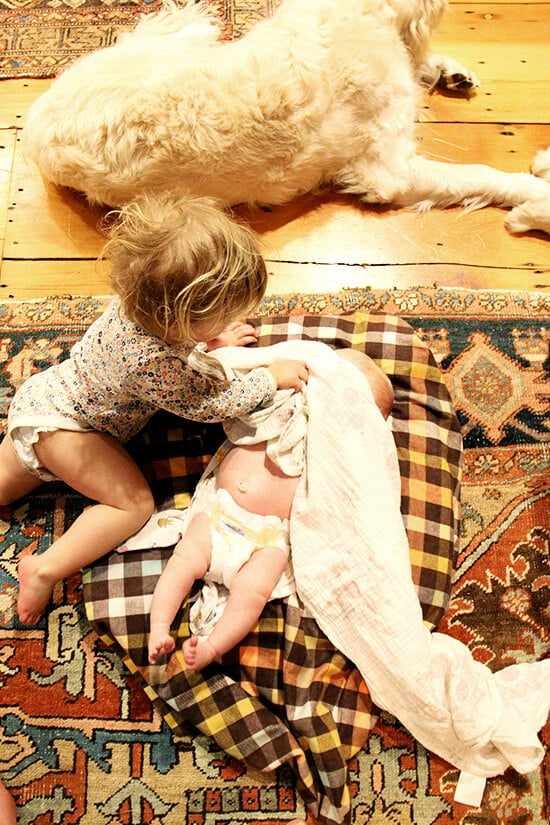 then made a run for it.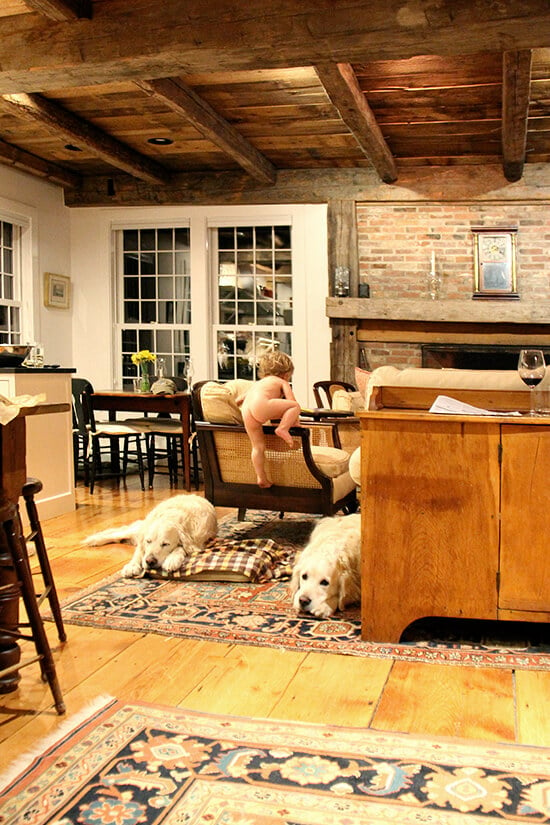 Just before calling it a night, we tapped into the Metaxa, which is so, so good.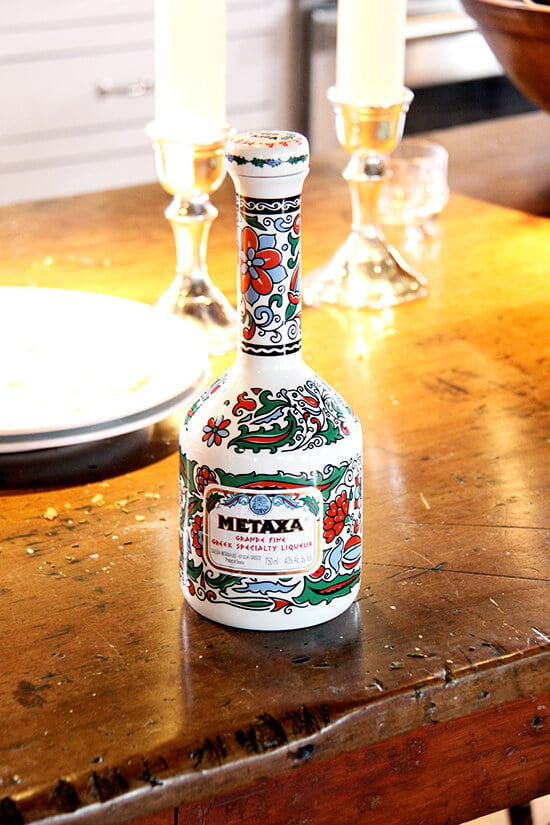 Menu:
Grilled Halloumi with olive oil, lemon & oregano
Will provide a recipe (which is hardly necessary) soon. Halloumi is hard to find. Whole Foods, where our friends found it, was out when I went. And when I called around to a few other places, they said they wouldn't be getting it till around Memorial Day weekend. WF said sooner.
Spanakopita
(scroll down to end of post past strudels)
Focaccia
Double recipe of Jim Lahey's No-Knead Pizza Dough, baked in three 9×13-inch Pyrex dishes with lots of olive oil, salt and rosemary. Baked at 425 or so for 15 to 20 minutes or until golden.
Greek Salad
(scroll down to #2)
Lamb on spit and kokoretsi
(If anyone wants details, I will get info from aunt and uncle re preparing and timing — let me know!)
Red Eggs
My aunt dyed the eggs two ways: with dye and with onions skins. The darker eggs in the photo above were dyed naturally. Again, if anyone wants details, I can find out.
Nigella Lawson's Boozy Chocolate Loaf Cake
We made this twice over the weekend.
Metaxa
__________________________
This post may contain affiliate links. Please read my disclosure policy.