15 Festive Cookies to Make and Take This Holiday Season
This post may contain affiliate links. Please read my disclosure policy.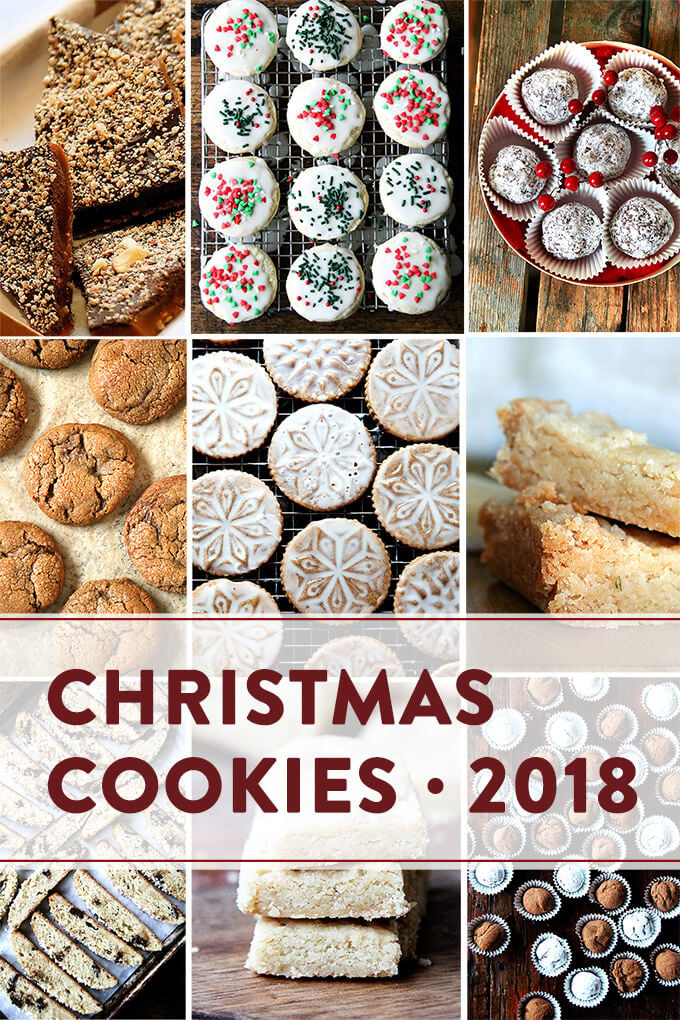 'Tis the season!
What can I say, Rebecca Firth's The Cookie Book and its stamped spiced brown butter muscovado sugar cookies have gotten me in the Christmas spirit. Here are 15 cookies — actually 16! — to make and take this holiday season.
Happy Baking, Friends!
1. Classic Cream Cheese Cutouts: This is the recipe I make every year with my children. It's easy and good, and I don't stress about them coming out perfectly, because that's not what Christmas is about, right?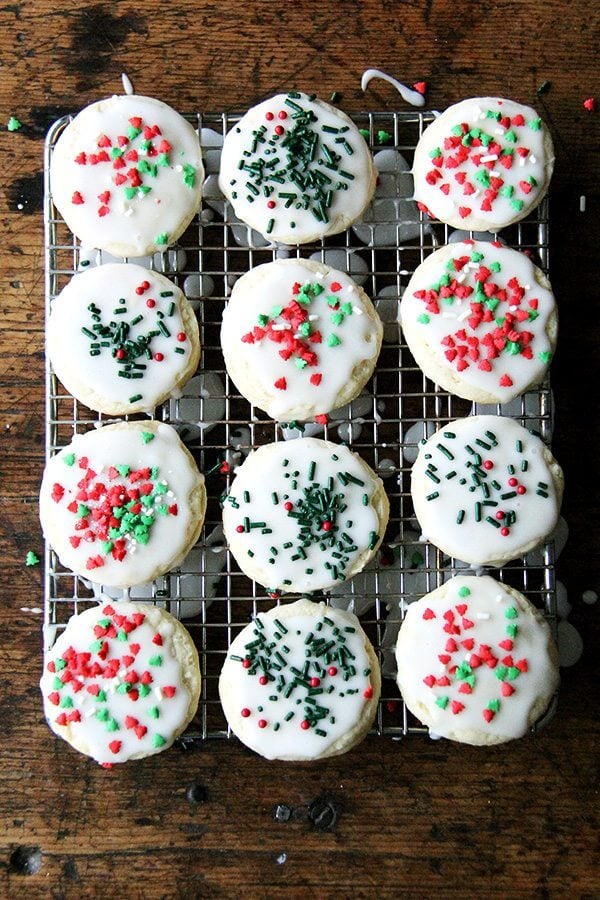 2. Stamped Spiced Brown Butter Sugar Cookies with Maple Glaze: This cookie is my latest, favorite discovery. The cookies are as beautiful as they are delicious. This is not one I would recommend making with children as the process requires a little finesse.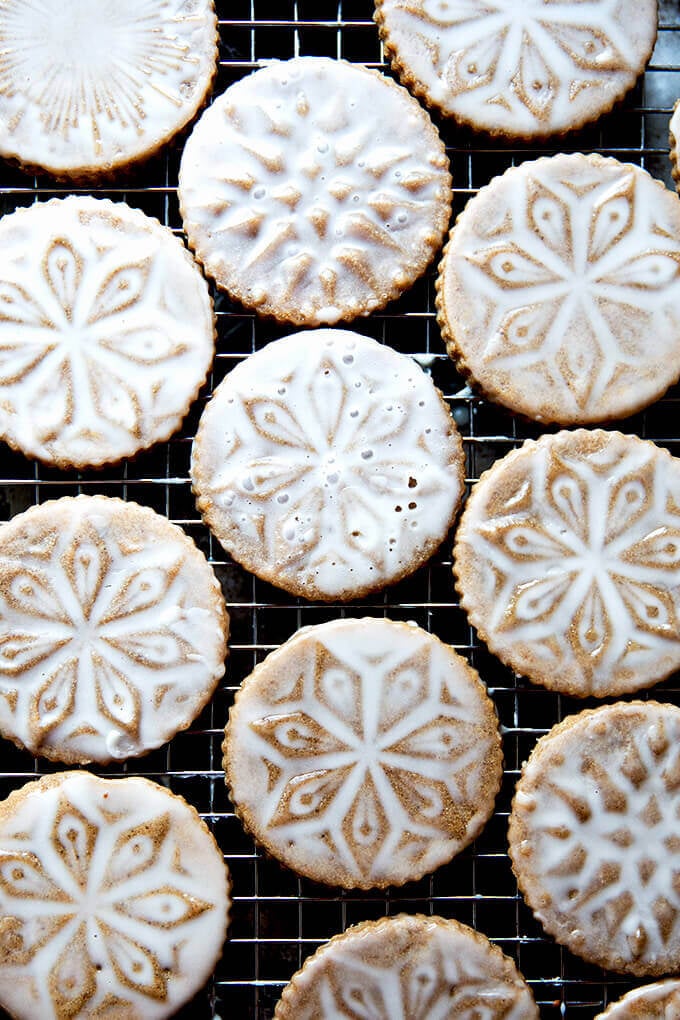 3. Kristina's Molasses Crinkles: My cousin Kristina makes the best cookies, and these are one of my favorites—sugar crusted, chewy on the inside, perfectly spiced.

4. Daley Toffee: A family recipe from a dear friend, this toffee is incredibly addictive. Great for gifting and having on hand around the holidays.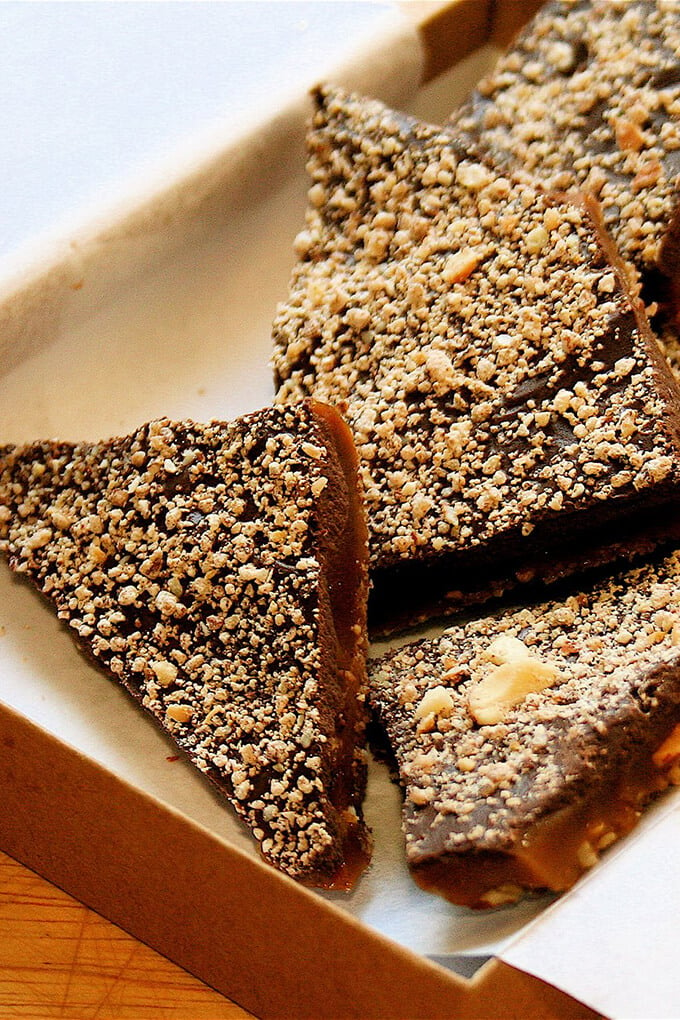 5. Dorie Greenspan's Vanilla Bean Sablés: One of my absolute favorites. Sandy textured, nicely salted, perfectly sweet.

6. Molly Yeh's Mandel Bread with Marzipan and Sea Salt, Two Ways: Great with morning coffee or afternoon espresso, love the flavor and texture lent by the almond paste in this dunking cookie.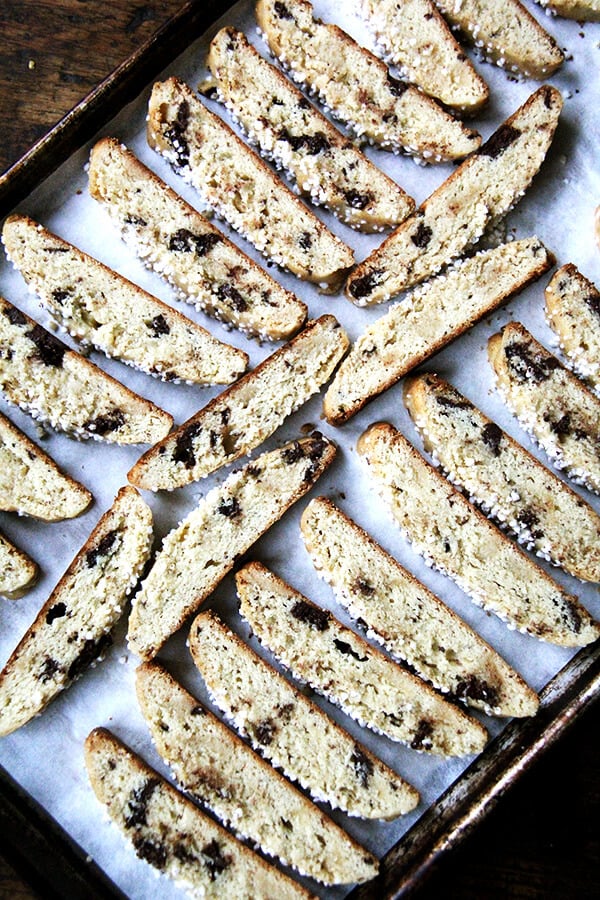 7. Melissa Clark's Rosemary Shortbread: Salty, sweet, buttery—this shortbread is addictive. The rosemary is subtle but so nice. This has been a favorite since Melissa Clark published the recipe in The Times many years ago.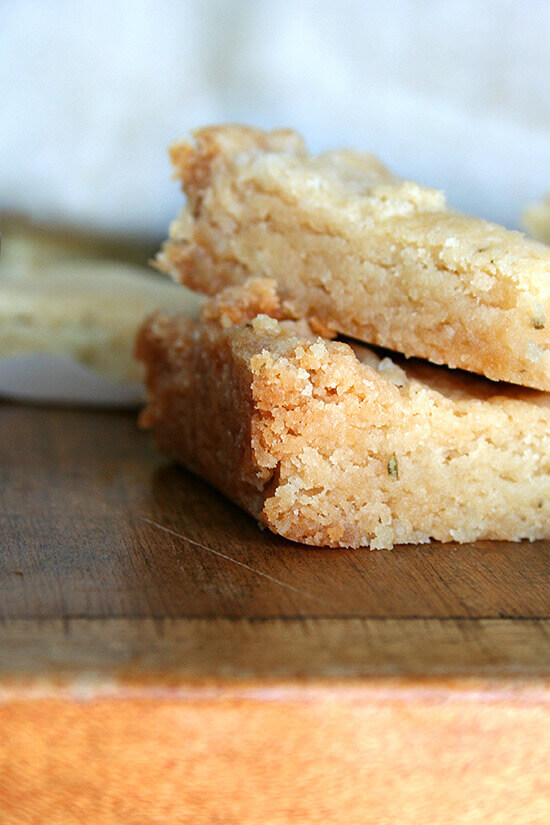 8. Brown Sugar Shortbread: When you need a three-ingredient cookie to make ASAP… look no further.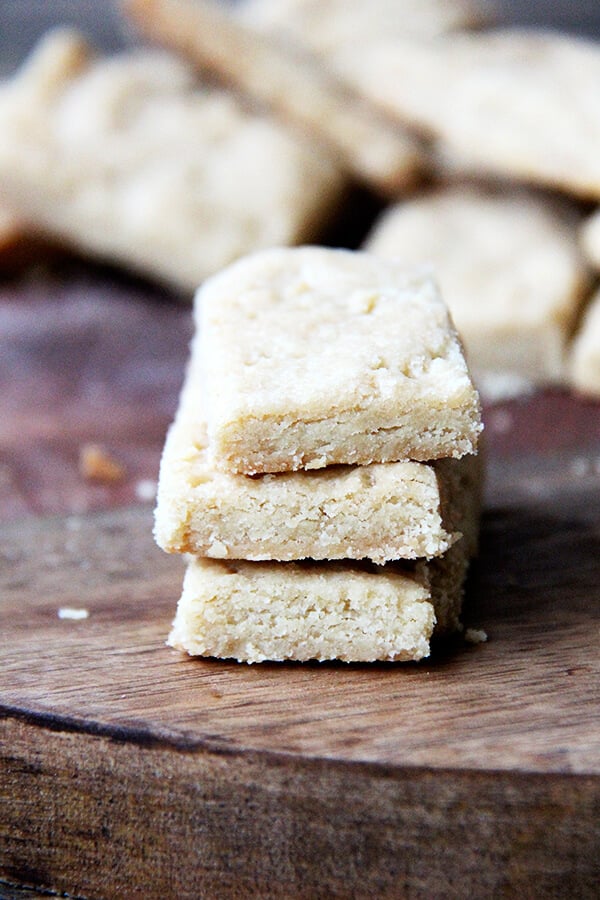 9. Rum Balls: so pretty, so easy, so delicious. This is an old-fashioned recipe made with crushed vanilla wafers and confectioner's sugar. These are a great one to have on hand around the holidays.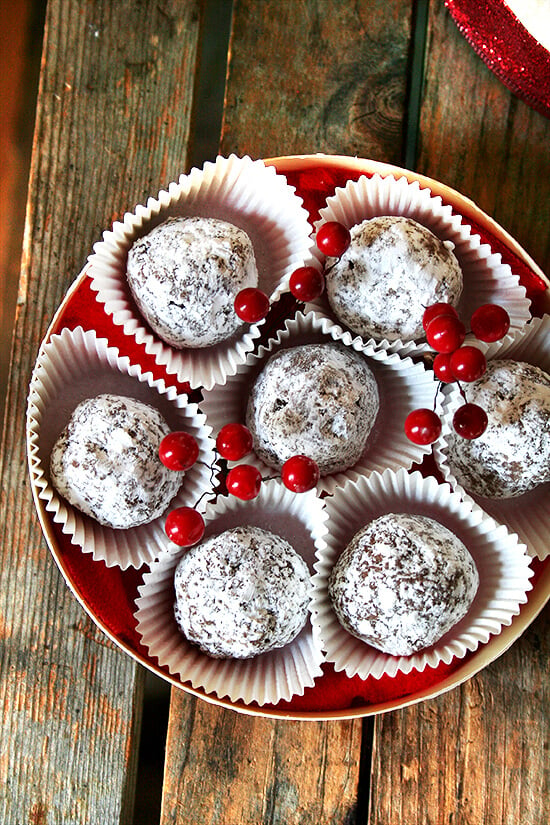 10. Grand Marnier Chocolate Truffles: Rich and boozy, another great "ball" to have on hand around the holidays. They can be made ahead and stashed in the fridge—break them out when guests arrive unexpected or when you can't find time to make dessert. So good.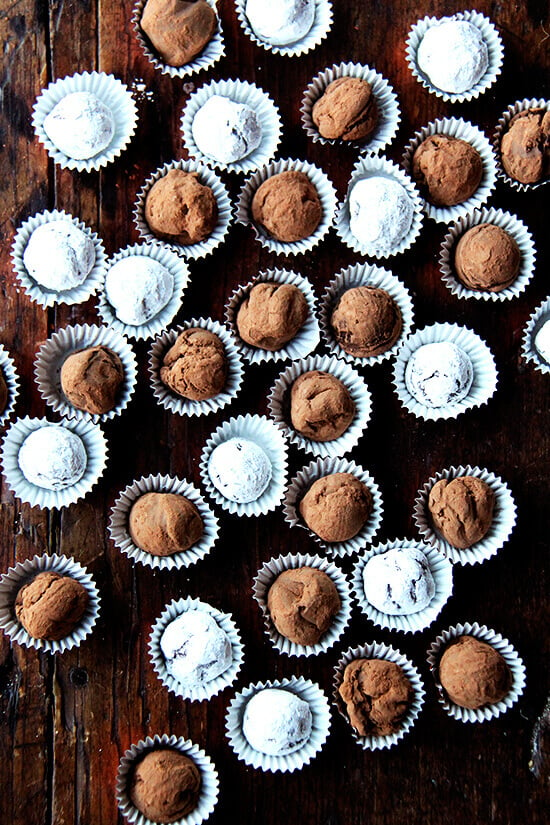 11. Chocolate-Covered Peanut Butter Balls: An oldie and such a goodie!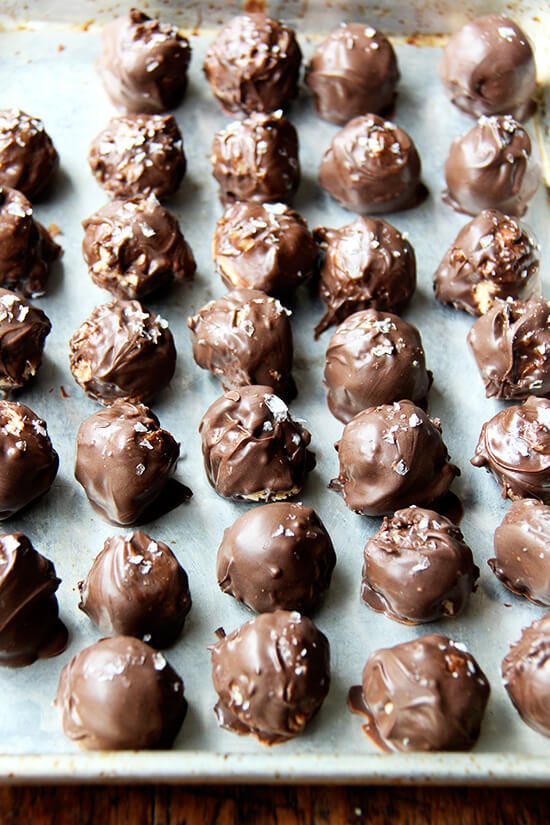 12. Lemon-Coconut Date Balls: Not a traditional holiday truffle, but these chewy bites are delicious nonetheless and the perfect gift for any health-minded friend. You'll need coconut manna (not the same as coconut oil) for these.

13. Canal House Thin and Crispy Chocolate Chip Cookies: Chocolate chip cookies also are not traditional for the holidays, but who doesn't love a chocolate chip cookie? These are thin and chewy and come from the lovely ladies of the Canal House.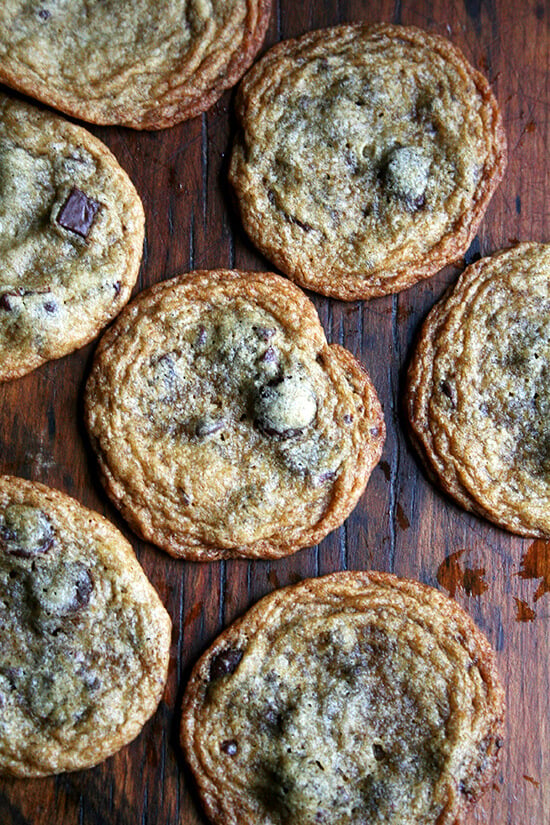 14. Soft and Chewy Chocolate Chip Cookies: Santa's favorite.

15. Double Chocolate Espresso Cookies: An adaptation of the soft and chewy chocolate chip cookie above with the addition of espresso and with some of the flour replaced by cocoa. Nice with coffee or milk.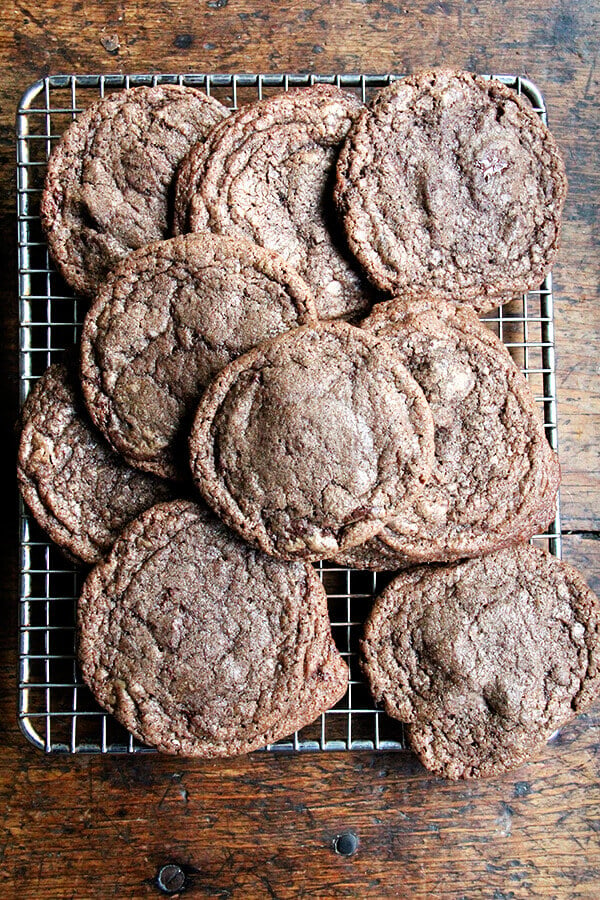 16. Peter Meehan's favorite: AK Cookies Another non-traditional Christmas cookie, but a crowdpleaser nonetheless.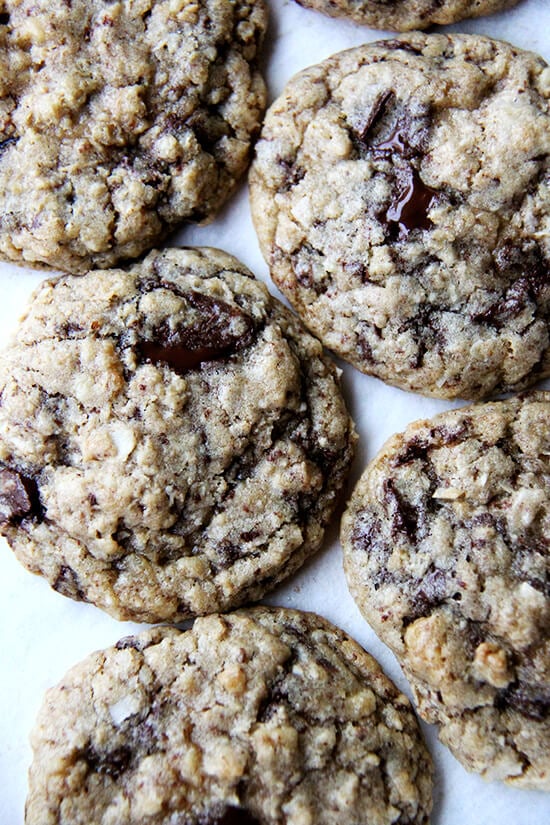 This post may contain affiliate links. Please read my disclosure policy.