15 Summer Squash Recipes: Fritters, Pickles, Fries, Parmesan, Involtini & More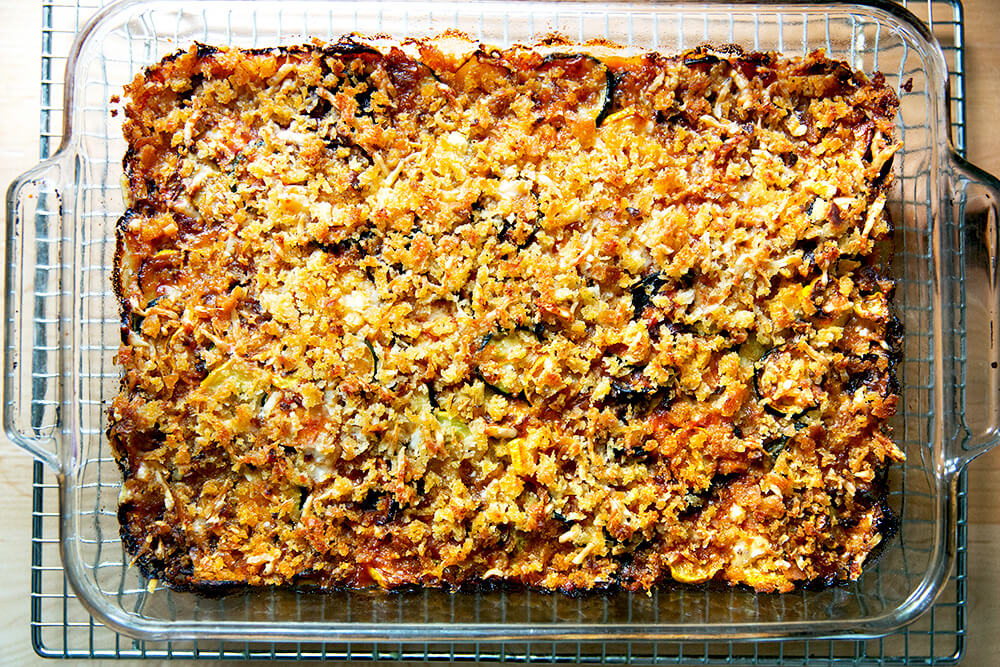 Yesterday afternoon I returned from a week away to find a dozen summer squash in my fridge. It wasn't the best-looking lot — not pristine enough to make this raw salad or this spaghetti — but it was still absolutely fit for consumption.
I knew just the recipe to make with that 5-lb. collection of neglected courgettes: zucchini parmesan. When roasted and layered between homemade tomato sauce and parmesan, and topped with a layer of crispy bread crumbs, no one would know the days of those summer squash were numbered.
This is one of my favorite ways to put a heap of summer squash to good use. You'll find the recipe below.
Looking for more summer squash recipes?
Here are 15 ideas: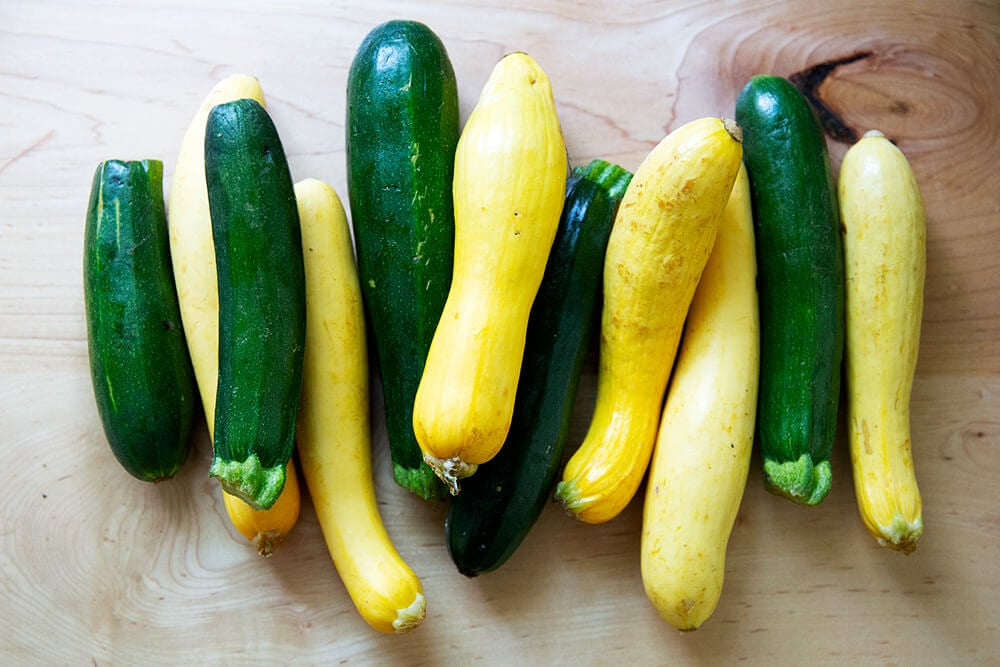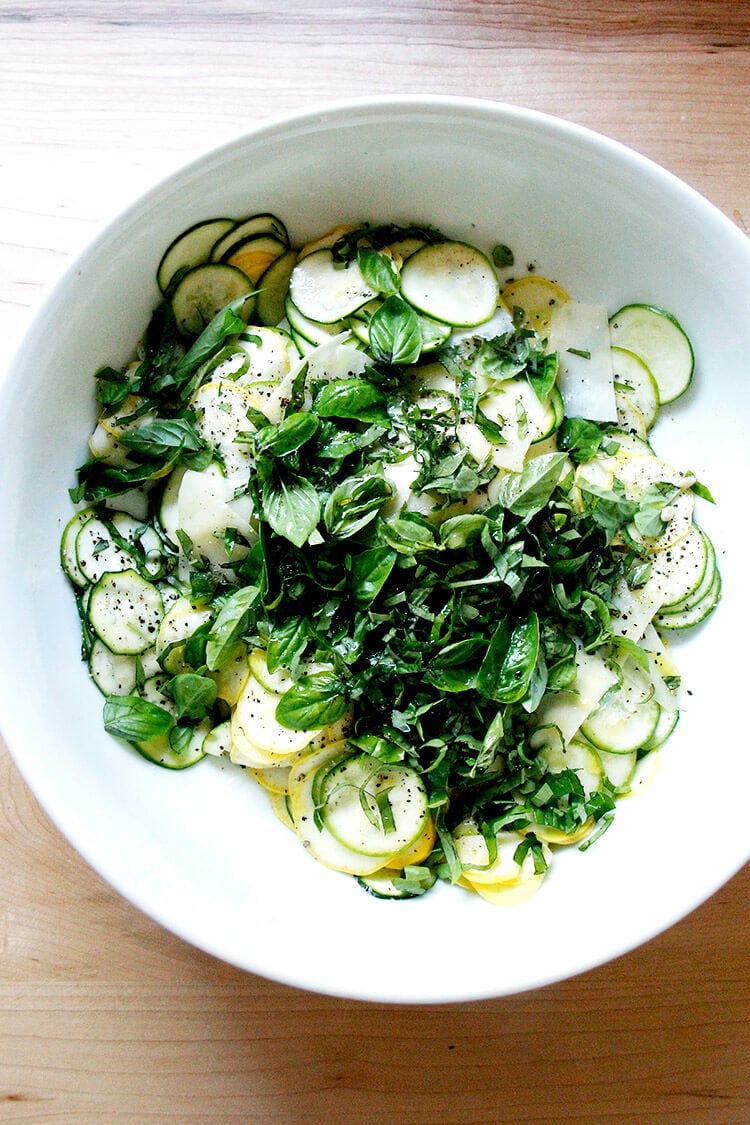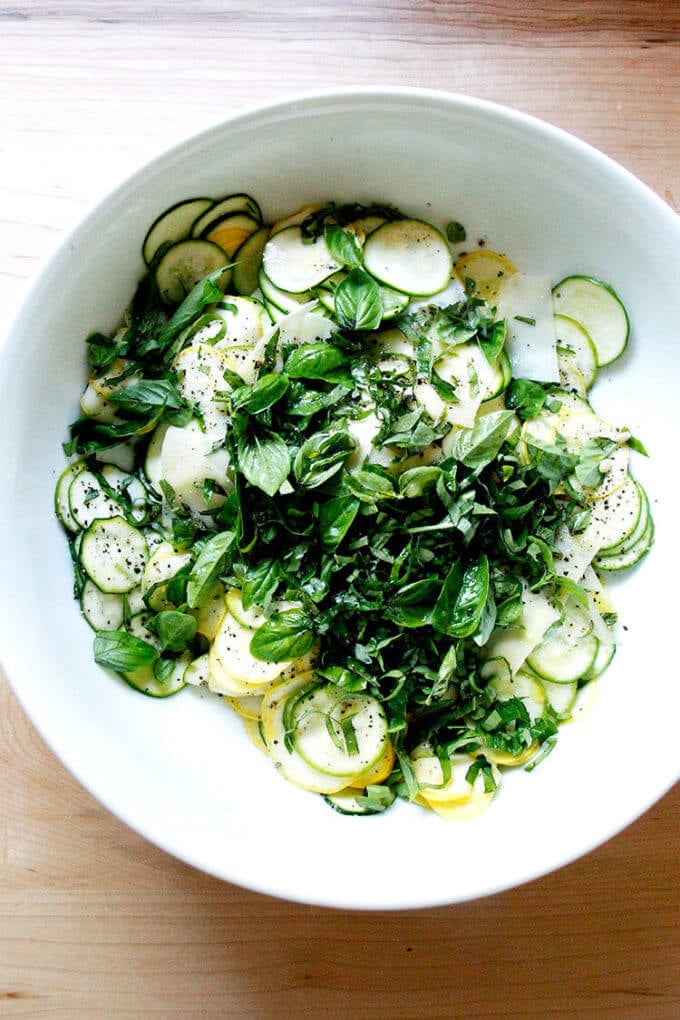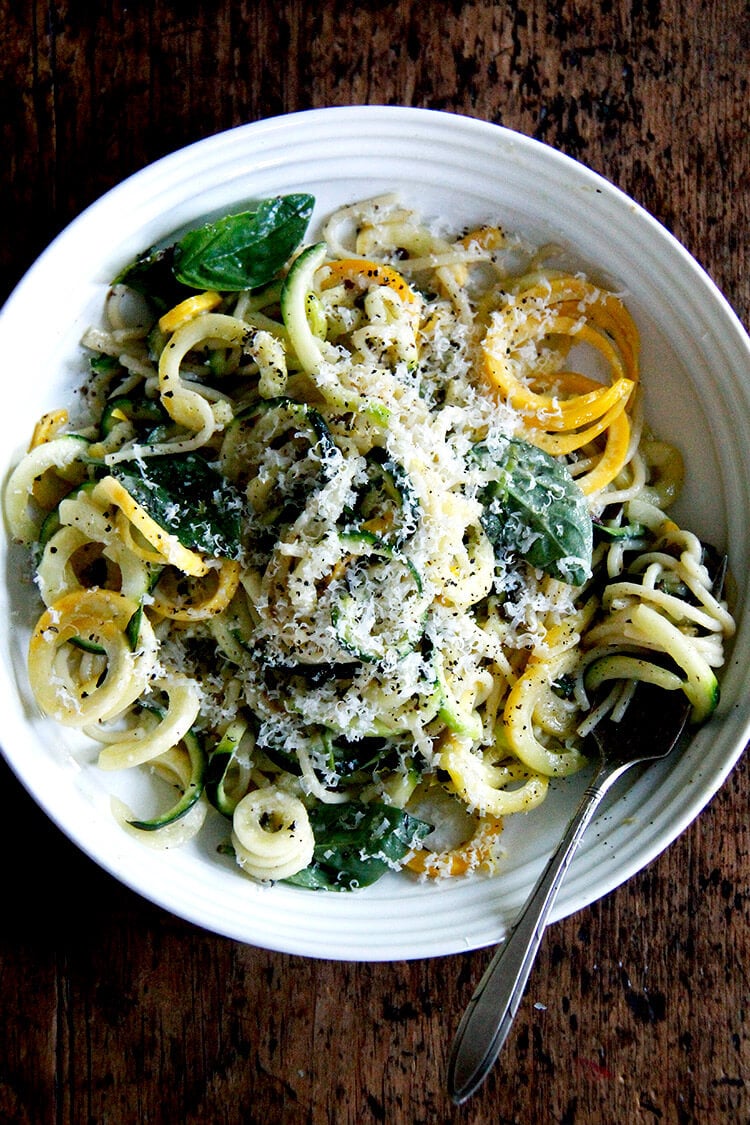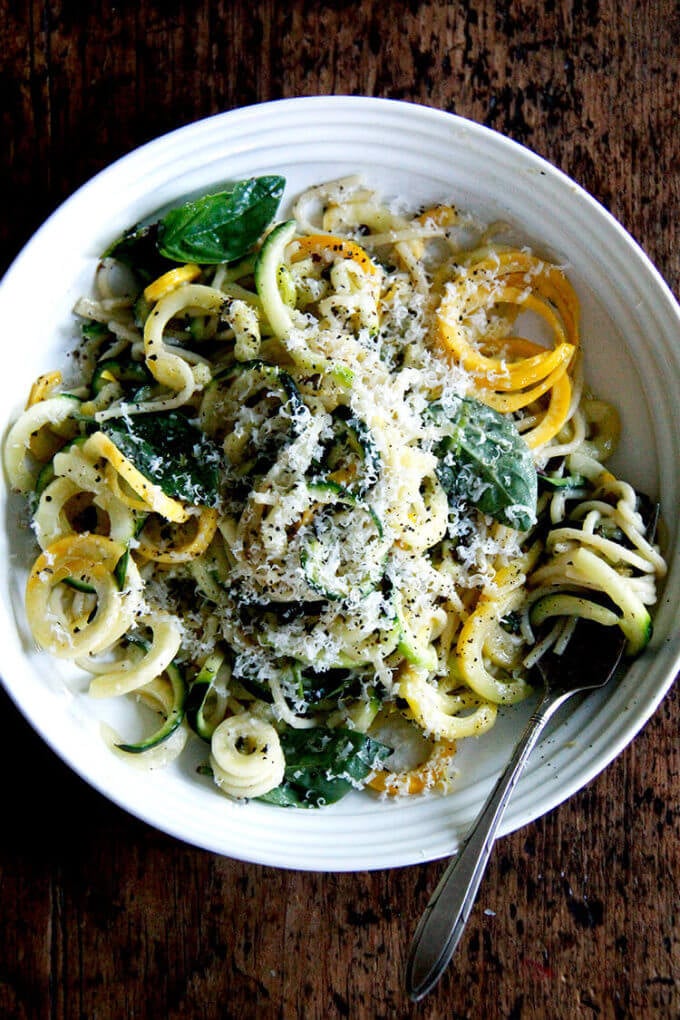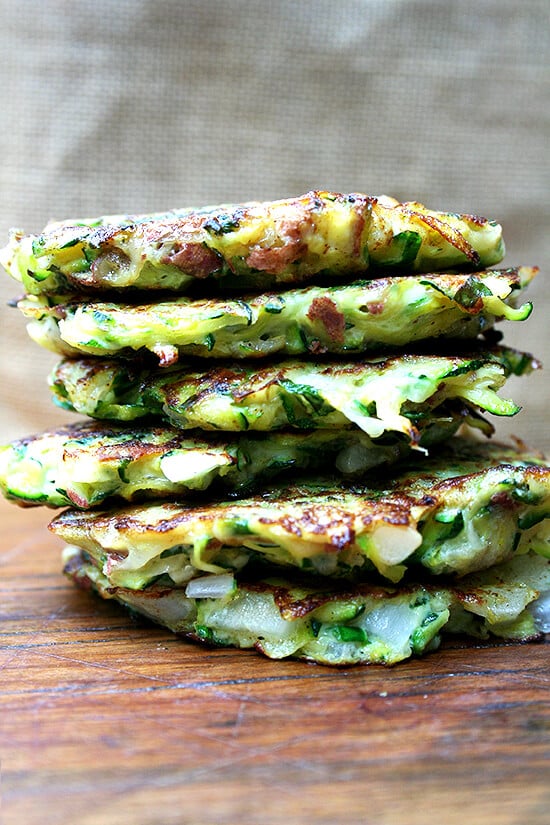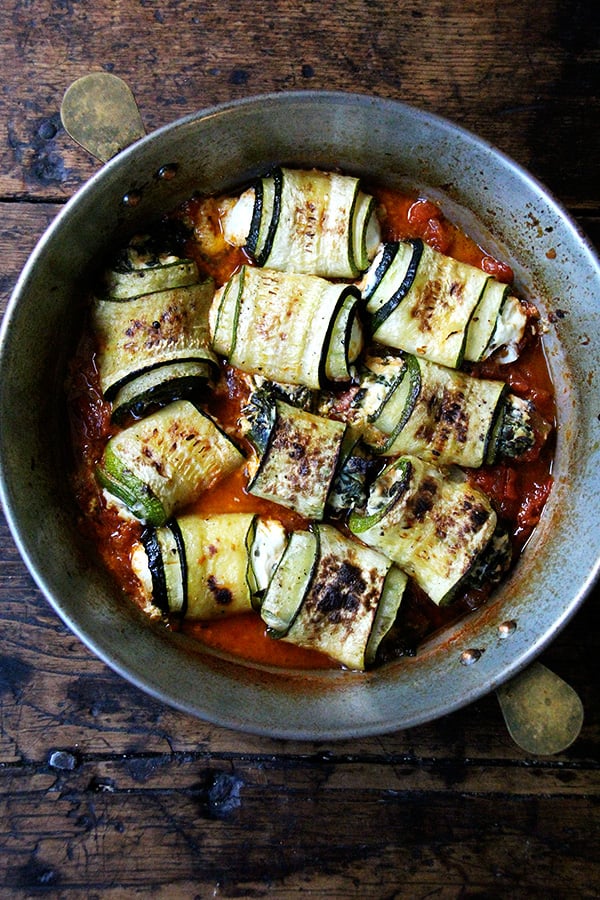 Zucchini Bread (Award Winning 🎉🎉🎉)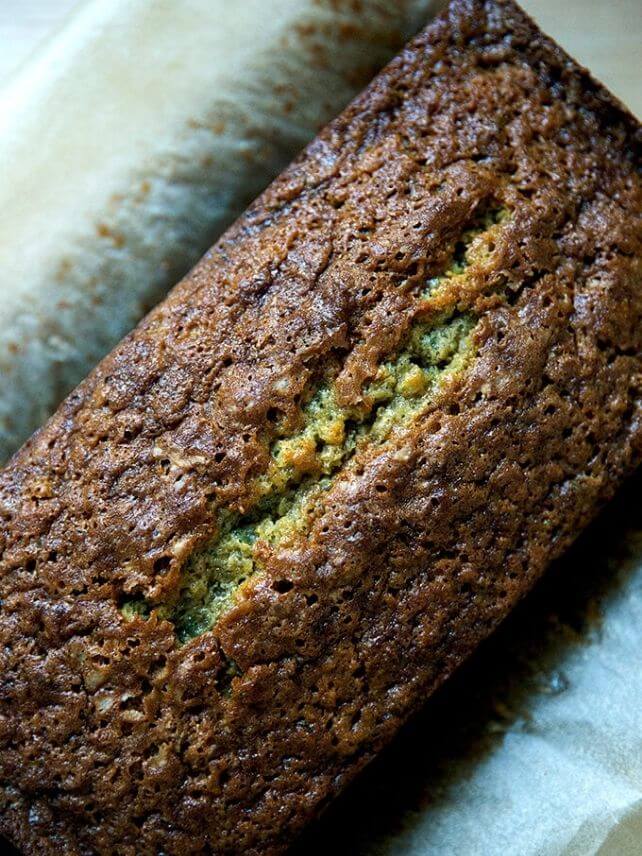 Sautéed Summer Squash with Mint, Basil & Pine Nuts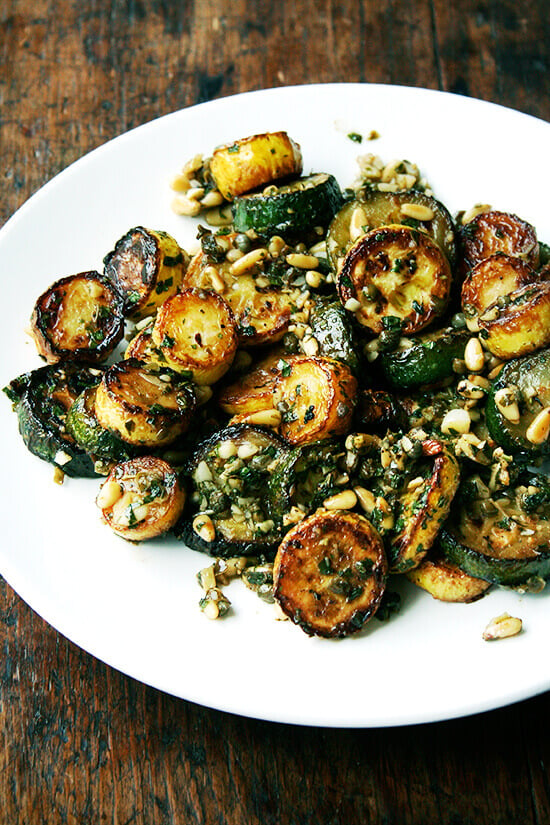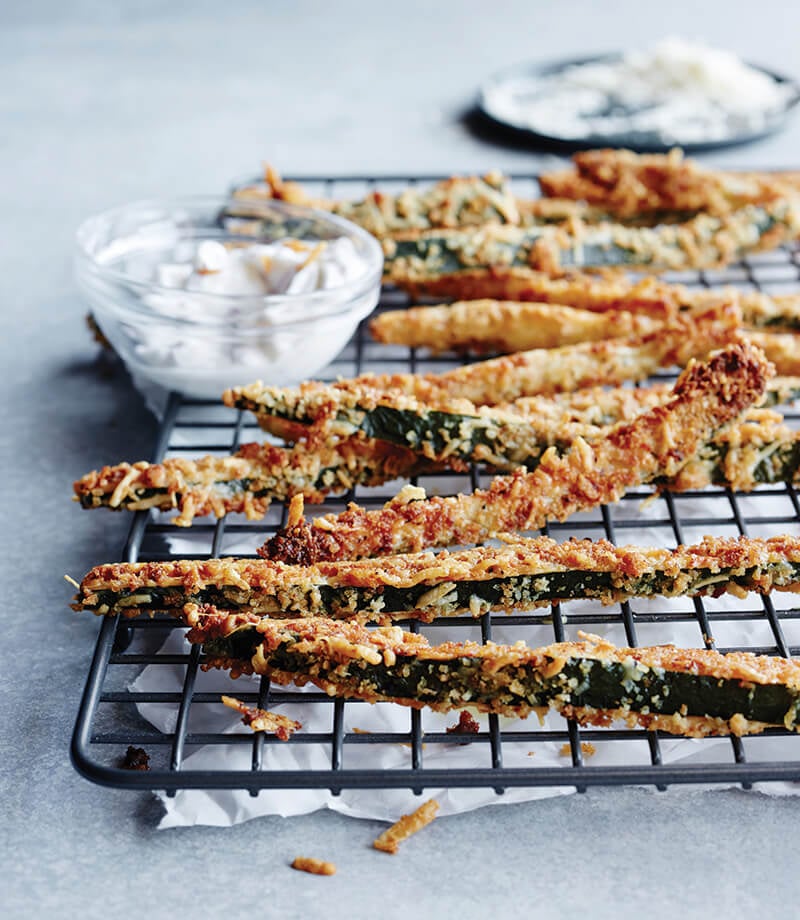 Roasted Ratatouille = The Best Ratatouille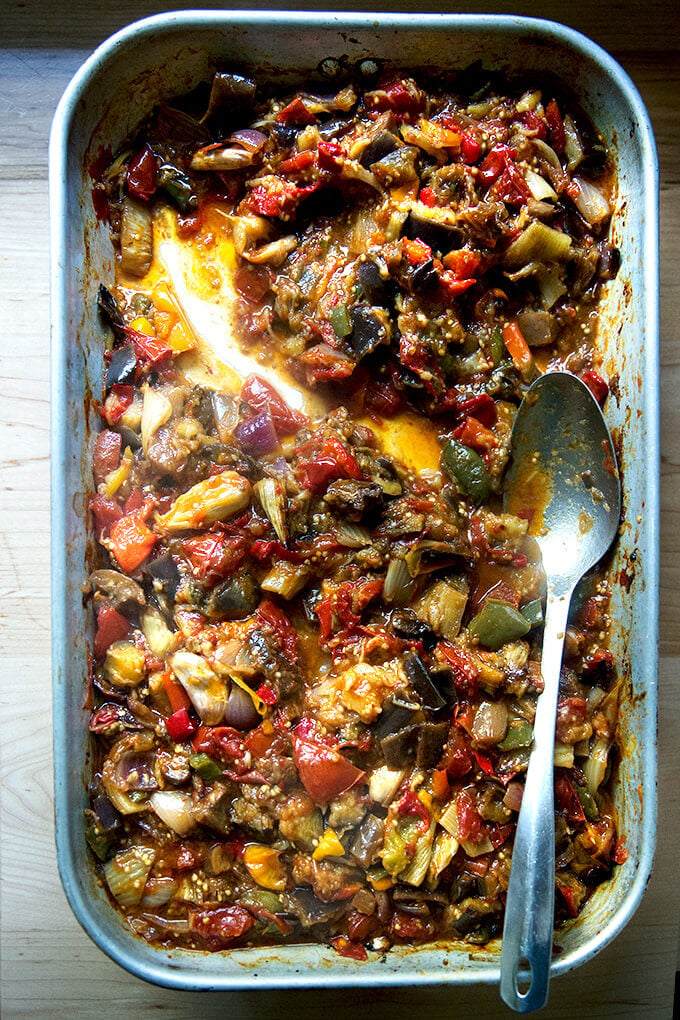 Veggie-Loaded Stuffed Bell Peppers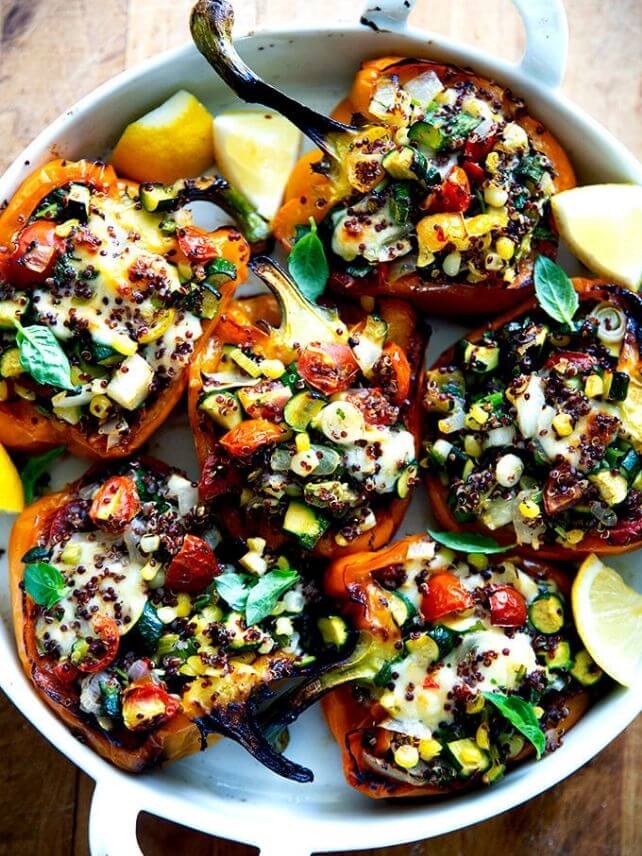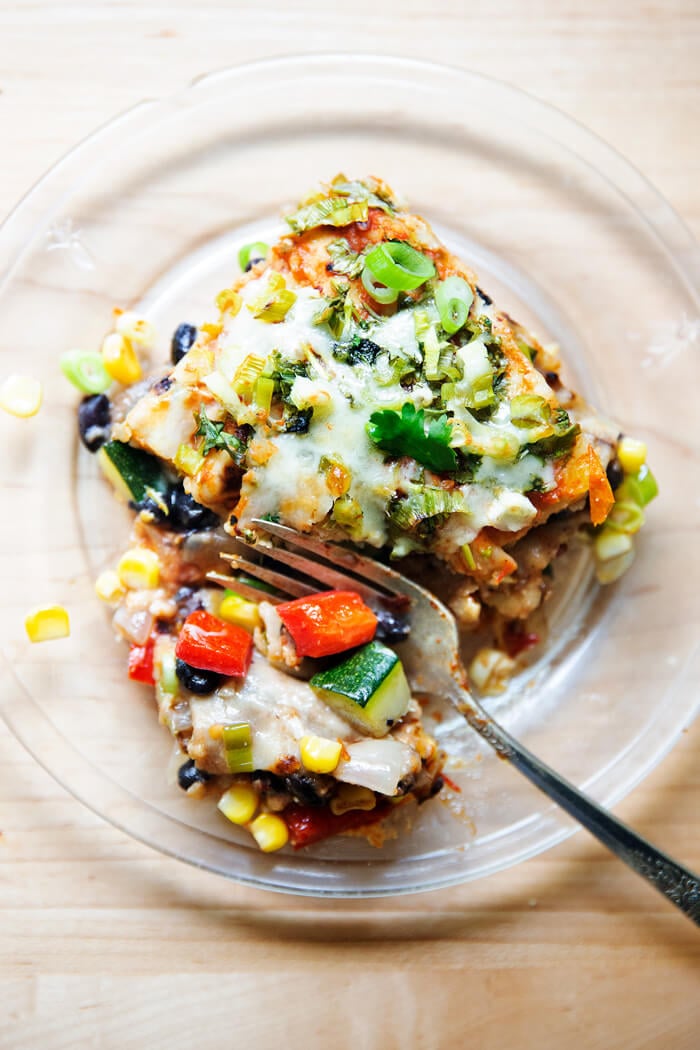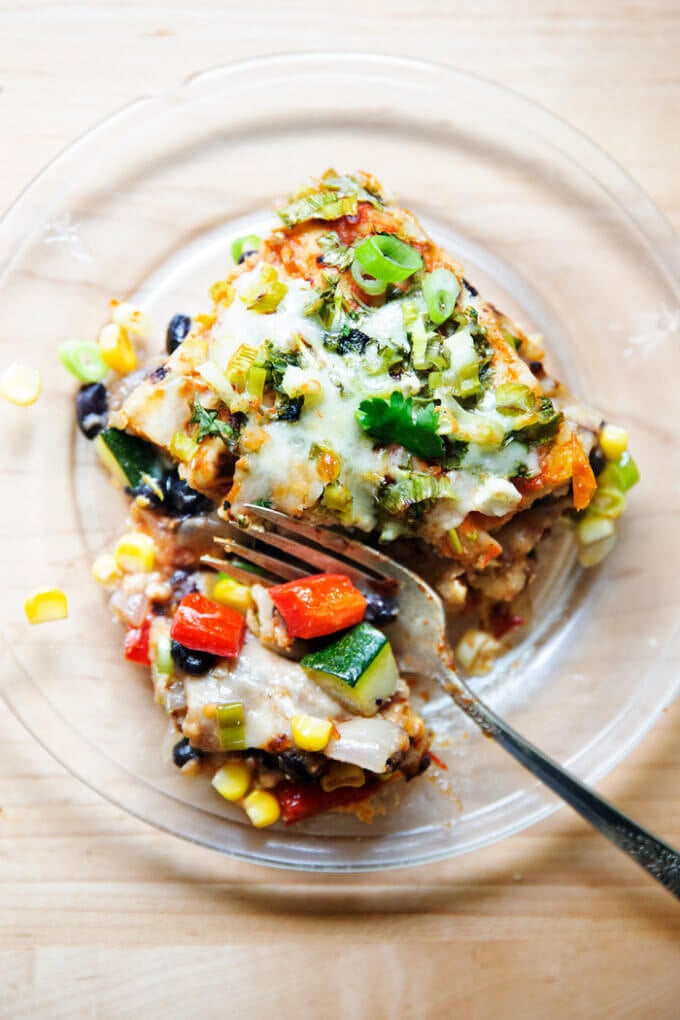 Summer Squash Pizza with Burrata and Basil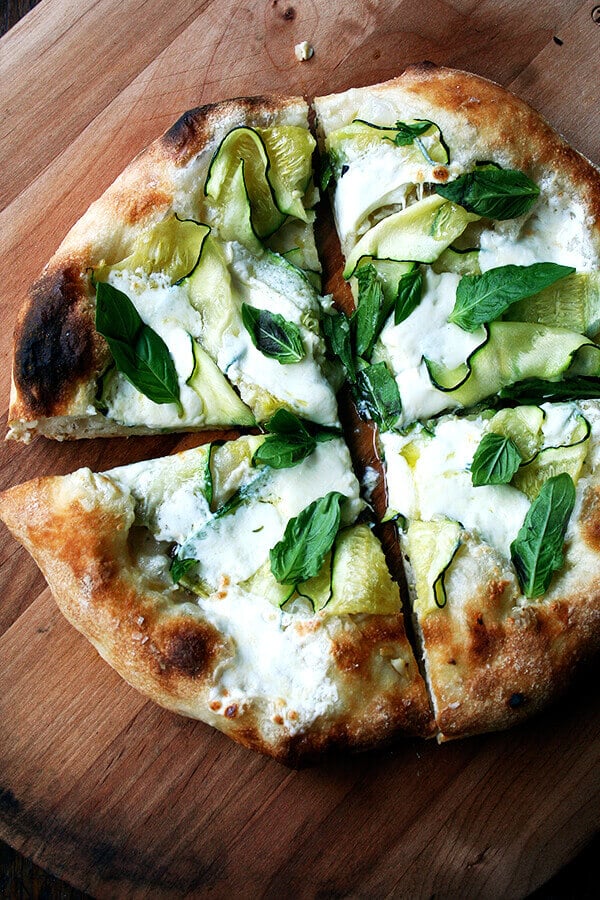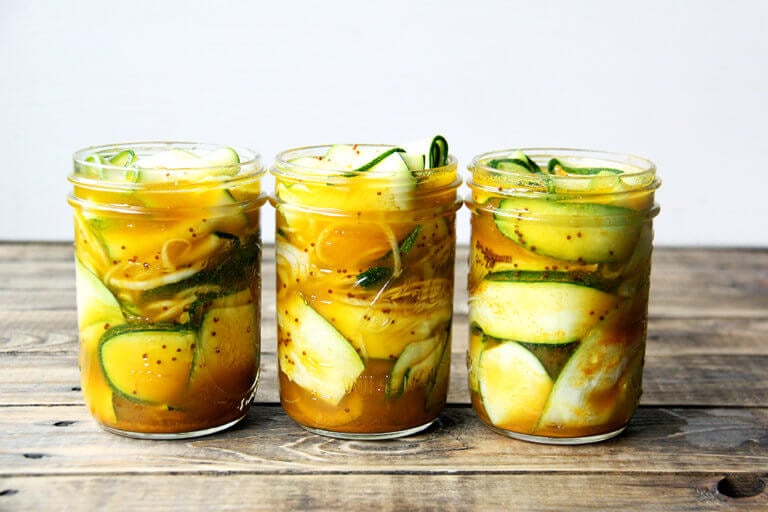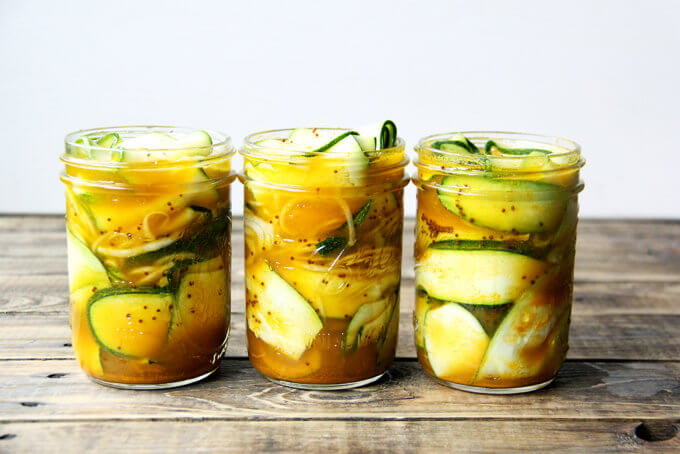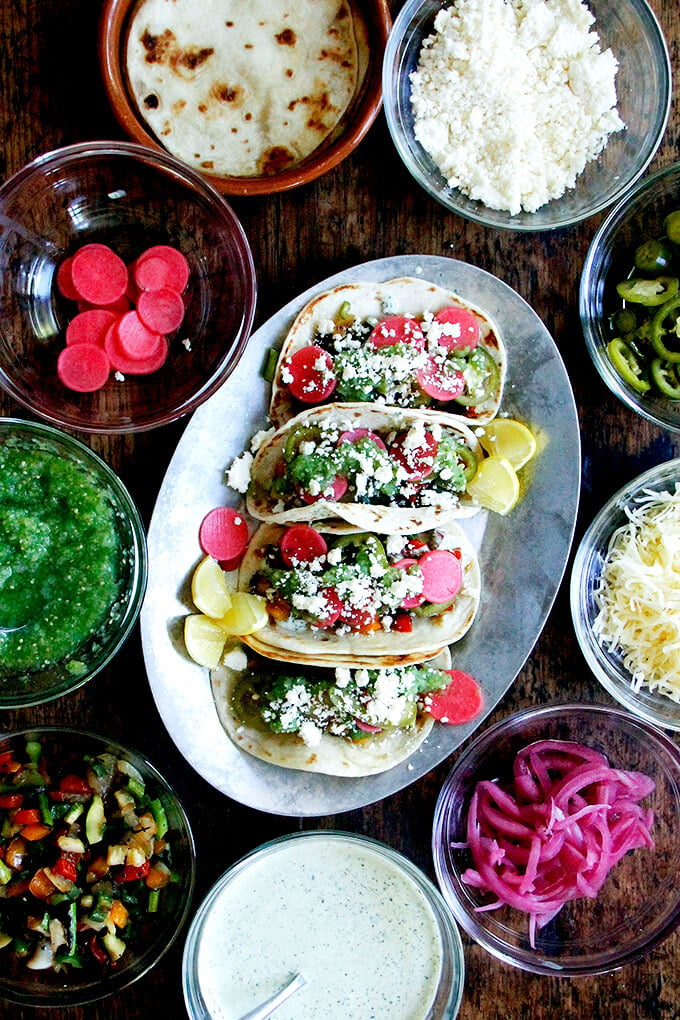 Toasted Orecchiette with Zucchini & Corn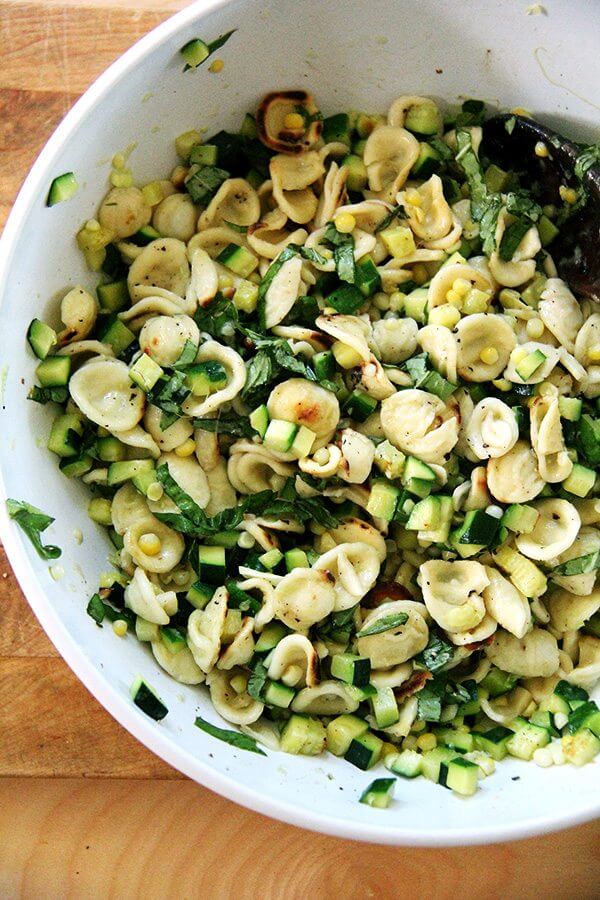 ---
Zucchini Parmesan
The below recipe for zucchini parmesan follows the exact method I use to make eggplant parmesan: roast vegetables; then layer them with tomato sauce and parmesan. There's no breading or frying here; rather the roasted squash is layered with parmesan and tomato sauce and the whole ensemble gets topped with a layer of parmesan-bread crumbs. It's completely irresistible.
Here's the play-by-play: Slice 3.5-5 lbs. of summer squash into 1/4-inch thick rounds. A mandoline is helpful here.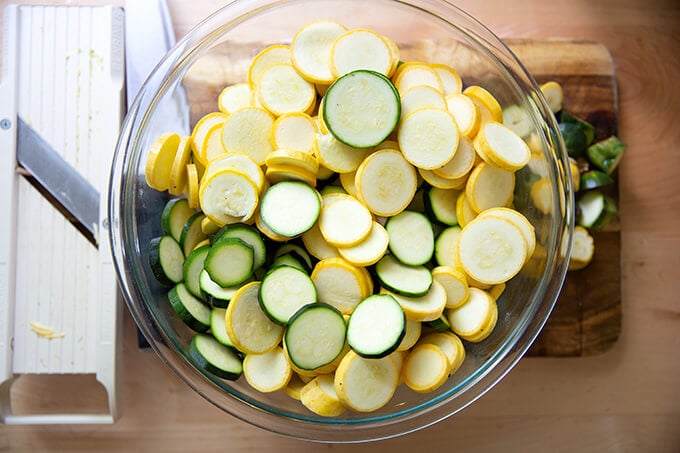 Toss the sliced squash with olive oil, salt, and pepper in a large bowl. (An extra-large bowl is handy here.)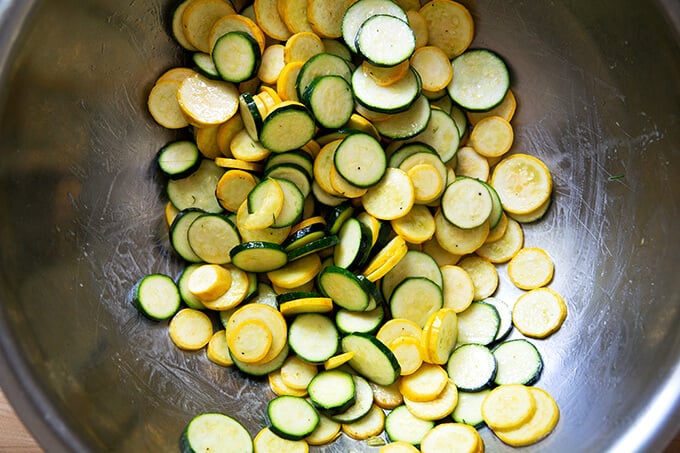 Roast the squash slices on two sheet pans (x-large sheet pans are handy here.)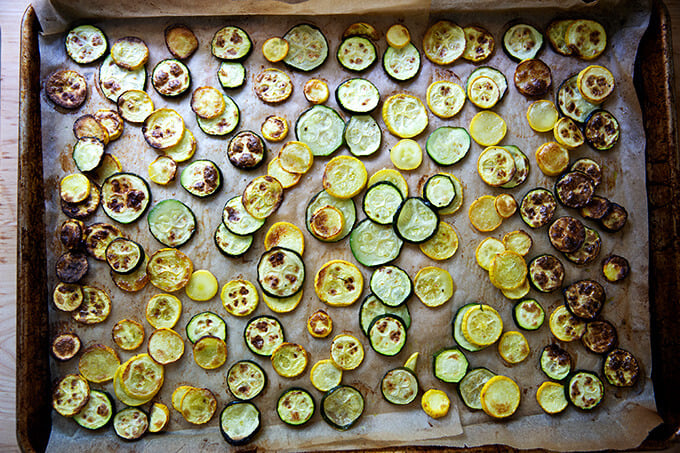 Layer the squash with tomato sauce and parmesan in a 9×13-inch pan.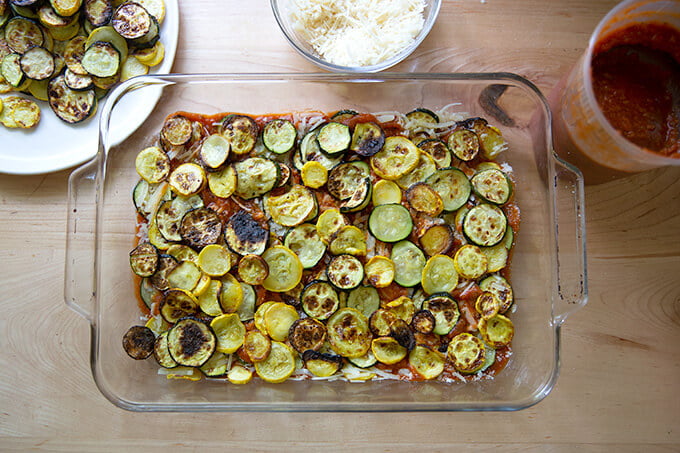 Stir together fresh bread crumbs, parmesan, and olive oil; then …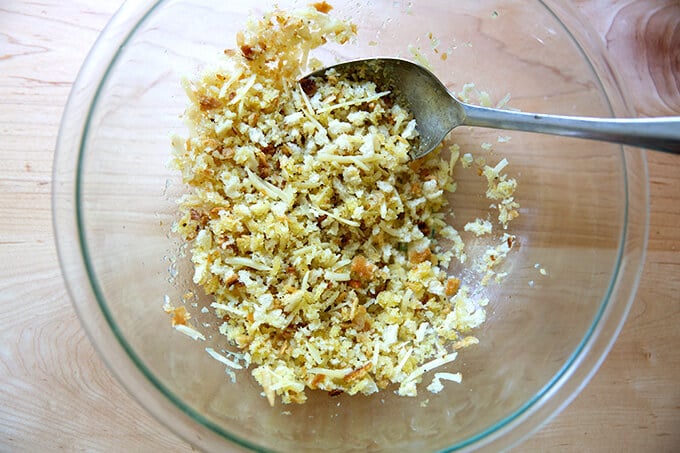 … pile it atop the assembled casserole.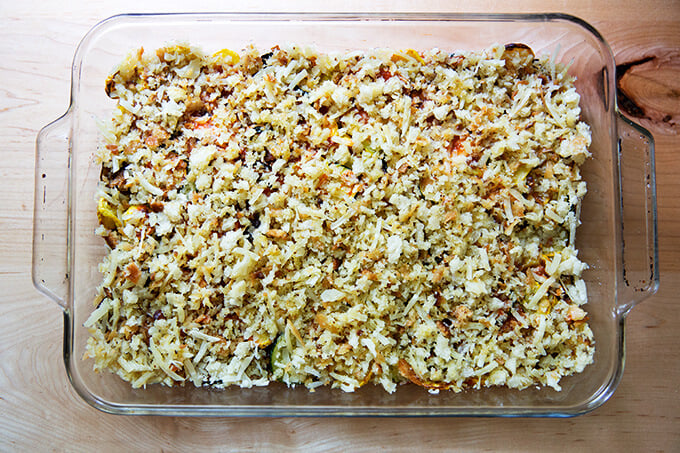 Bake until evenly golden.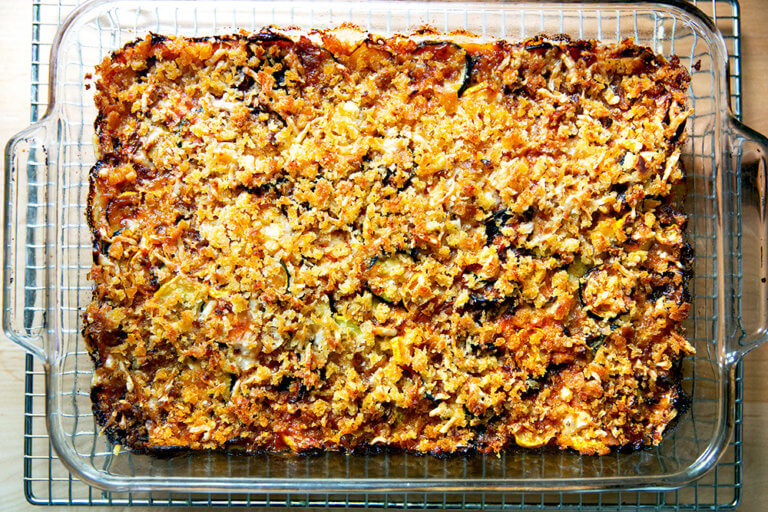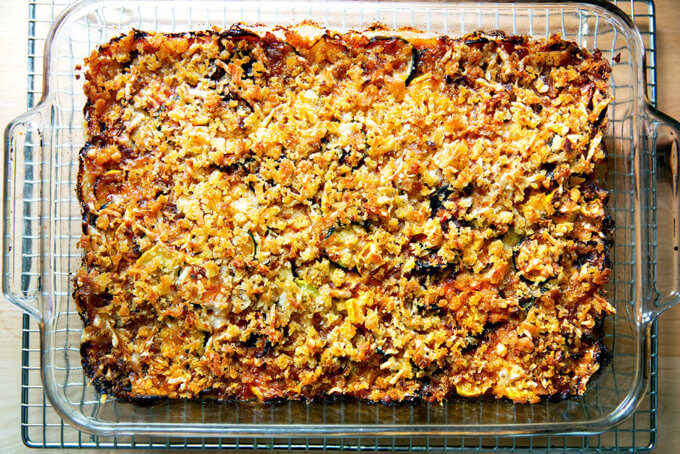 Serve immediately or at room temperature.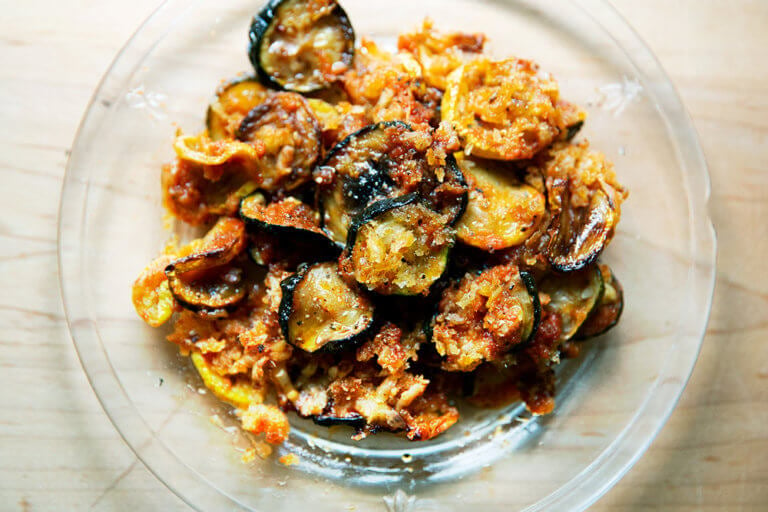 Here are two tomato sauces I love, one calling for fresh tomatoes, one for canned. Of course, your favorite jarred sauce will work great here. I love all of the Rao's brand sauces.
Print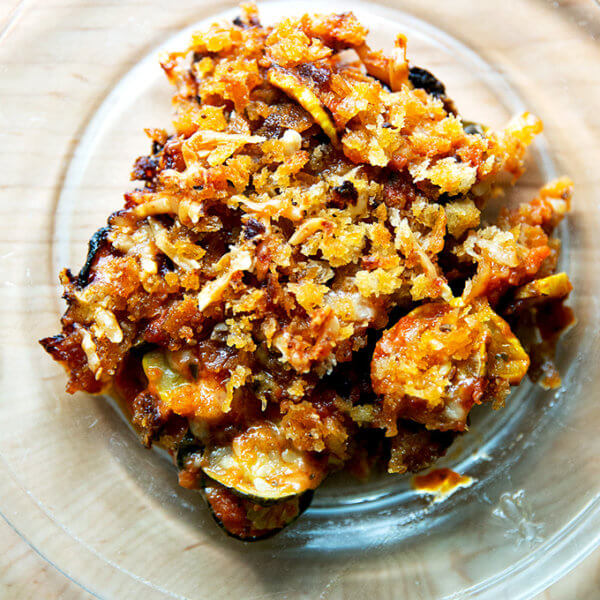 15 Essential Zucchini Recipes: Zucchini Parmesan
---
Description
This is a double recipe of this long-time favorite zucchini parmesan recipe. Like this eggplant parmesan recipe, there's no breading or frying here; rather roasted squash is layered with parmesan and tomato sauce and the whole thing gets topped with a layer of parmesan-bread crumbs. It's completely irresistible.
---
---
Instructions
Preheat oven to 450ºF (convection roast if you have it). Line two baking sheets — I love these extra-large baking sheets for this — with parchment (for easy cleanup). In a very large bowl (or two large bowls if you don't have an extra-large one), dress the squash with 1/4 cup olive oil and salt to taste — be generous. Season with pepper to taste as well. Toss well — the slices should feel evenly oiled.
Transfer the seasoned squash to each of the prepared sheet pans and spread in an even layer — it's OK if some of the squash are overlapping. Transfer the pans to the oven, and bake until the slices are beginning to brown, 15 to 20 minutes. Rotate the pans. Bake for 10 to 15 more minutes or until most of the slices are golden — it's very likely that one of the squash will look completely done and some will look like they need more time. This is fine — the goal with the roasting is mostly to remove moisture so that the finished casserole is not watery. Remove pans from the oven and set aside. Reduce oven temperature to 400 degrees.
Meanwhile, toss the 2 cups bread crumbs with 1/3 cup of the grated parmesan cheese, 1/4 cup olive oil, and salt and pepper to taste. Set aside.
Into a 9×13-inch baking dish, spoon a small amount of sauce (about 1/2 cup), then a single layer of roasted squash, then a thin layer of parmesan. Repeat the layering until all of the squash and cheese has been used, ending with a little sauce. Top with the bread crumb mixture.
Bake until the squash mixture is bubbly and the top is golden, 25 minutes or so depending on size of pan and thickness of layers. Remove from heat and allow to rest for 5 minutes before serving. This can also be made ahead and reheated.
Prep Time:

20 minutes

Cook Time:

1 hour

Category:

Dinner

Method:

Oven

Cuisine:

American
Keywords: zucchini, parmesan, summer squash, simple
This post may contain affiliate links. Please read my disclosure policy.