Pie Crust Cookies
This post may contain affiliate links. Please read my disclosure policy.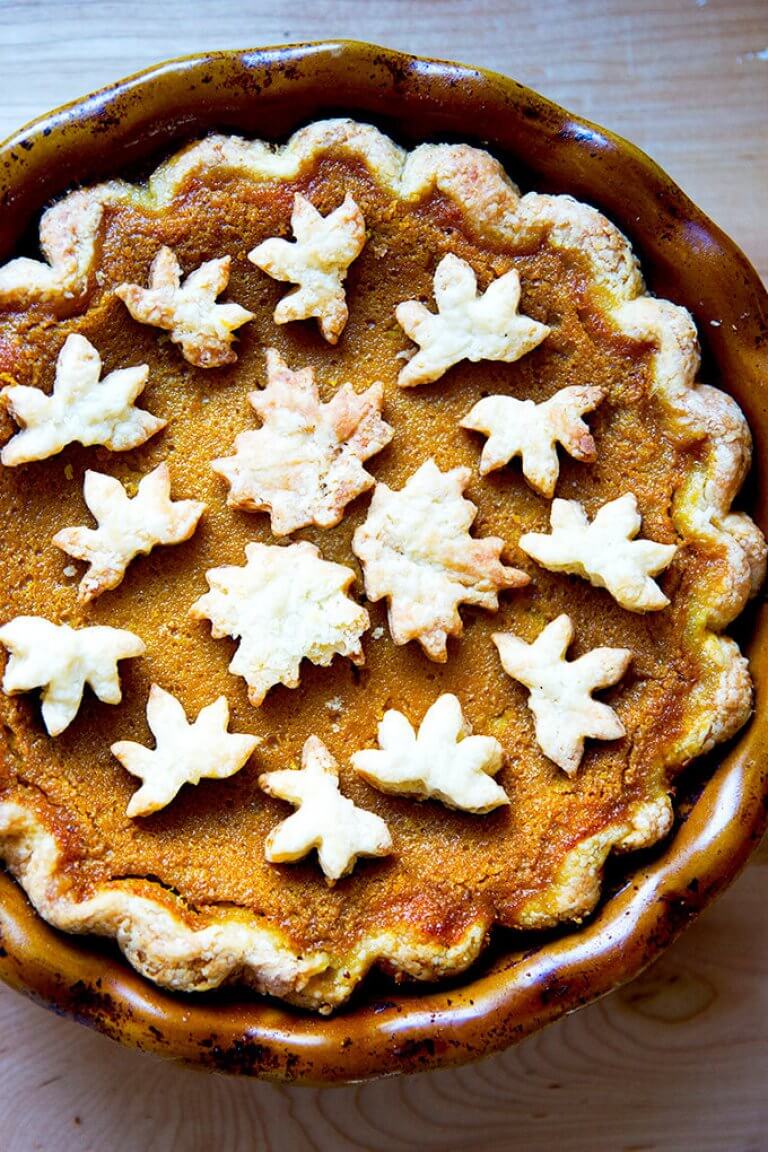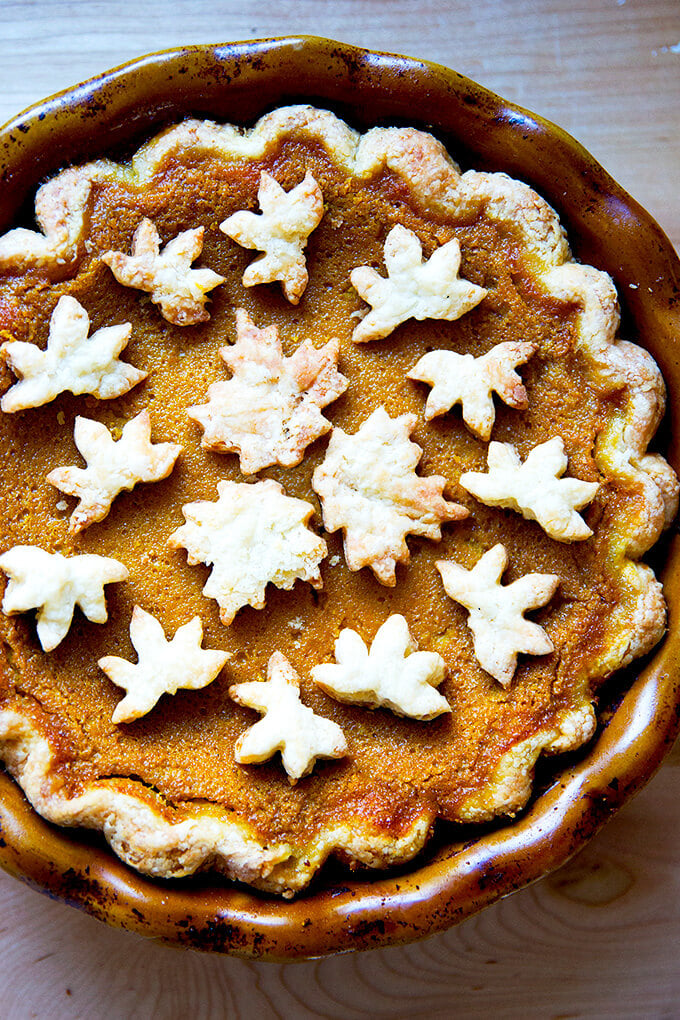 Michelle Lopez, the blogger behind Hummbingbird High, has a cookbook out: Weeknight Baking: Recipes to Fit Your Schedule.
It's filled with recipes that not only come together quickly, but that also can (and often should) be assembled over the course of several days. Michelle breaks down recipes into parts — think: cake layers, frostings, cookie dough, and pie crust, all of which freeze well.
If you've ever wondered what steps you can knock off a potential baking endeavor (pie!) or how you can get a jumpstart on an ambitious project (wedding cake!), you'll find the answer in this book. Also, rejoice: we can stop sifting! Michelle says it's (mostly) OK.
I am particularly enjoying the 30-page pie chapter, from which I've already learned two tips that have upped my pie game.
A Tip for No-Shrink Pie Crust
Forget the "bake it hot" maxim: Most modern pie recipes instruct you to bake at a high temperature, like 425ºF or 450ºF initially, followed by a lower temperature. Michelle never found this method effective. Her crusts shrank and her decorative designs dissolved. After doing some research, she found a school of older pastry chefs who advocated against this method, favoring baking at a lower temperature, like 350ºF, for the entire pie-baking process. She tried the lower-temperature method and found instant success: no shrinkage, intact designs, crispy, flaky pastry.
A Tip for a Prettier Pie
Pie Crust Cookies! Simply roll out pie dough trimmings, cut, chill, and bake. Decorate your cooked pie as you wish.
Following Michelle's tips, my favorite Thanksgiving pie — Ronnie Hollingsworth Most Excellent squash pie — has never looked so good.
Would you agree?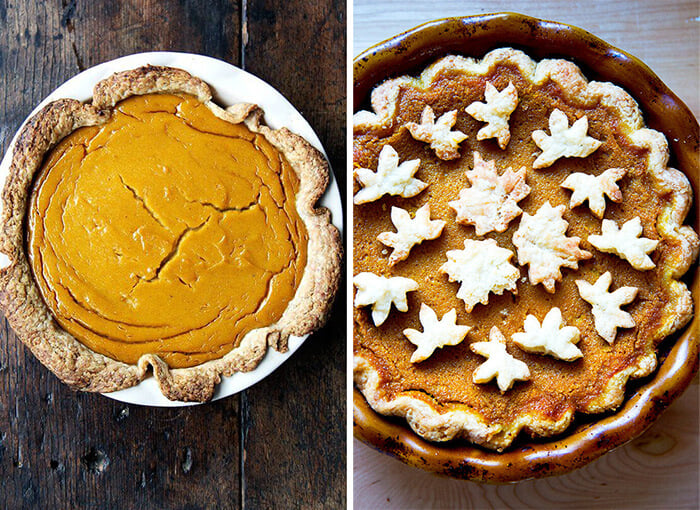 How to Make Pie Crust Cookies
Roll out pie dough trimmings. Stamp out shapes. I just ordered a set of these stamped leaf cookie cutters, the evidence of whose work I've seen around the web and in Michelle's book — the textured impression created by the stamp is so pretty. (UPDATE: I LOVE THEM. SEE PHOTO BELOW. WILL UPDATE FURTHER ONCE I MAKE ANOTHER PIE.) I found the cutters pictured below at a local shop, Different Drummer's Kitchen in Albany.

Transfer cutouts to parchment-lined baking sheet. Chill 1 hour.
Bake at 350ºF for 20 to 25 minutes or until lightly golden. (How 'bout those turkeys? 🤣I suggest sticking to leaves.)
Decorate baked pie as you wish.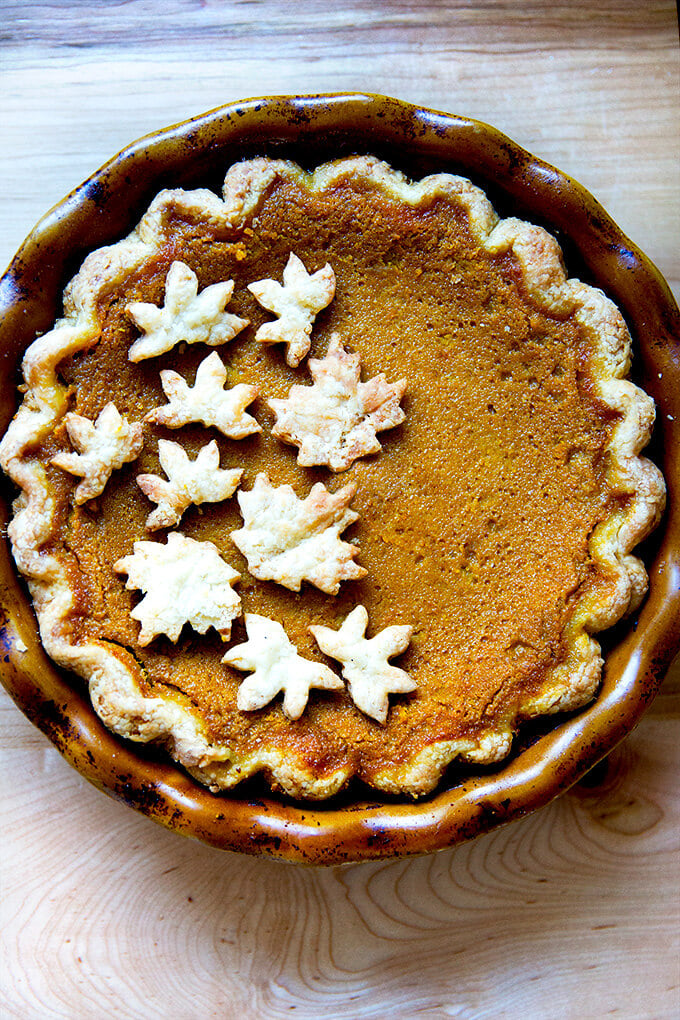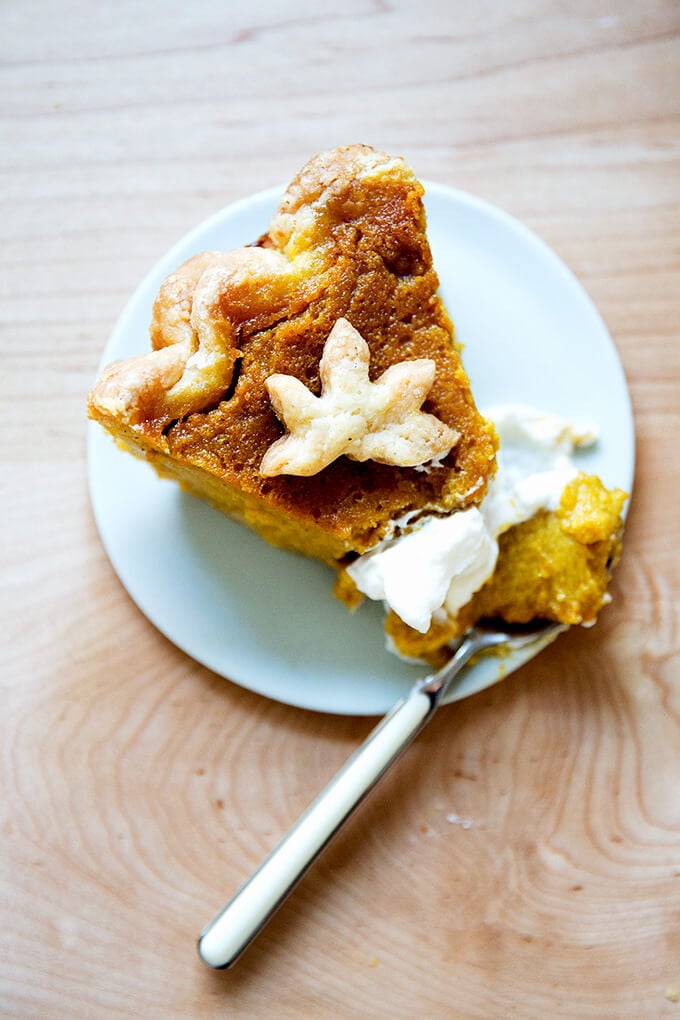 Michelle Lopez's: Weeknight Baking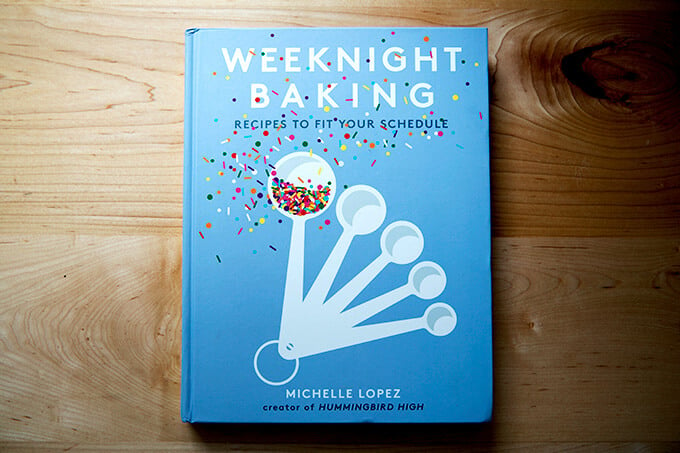 Pie Making Resources
5 Favorite Thanksgiving Pies
Print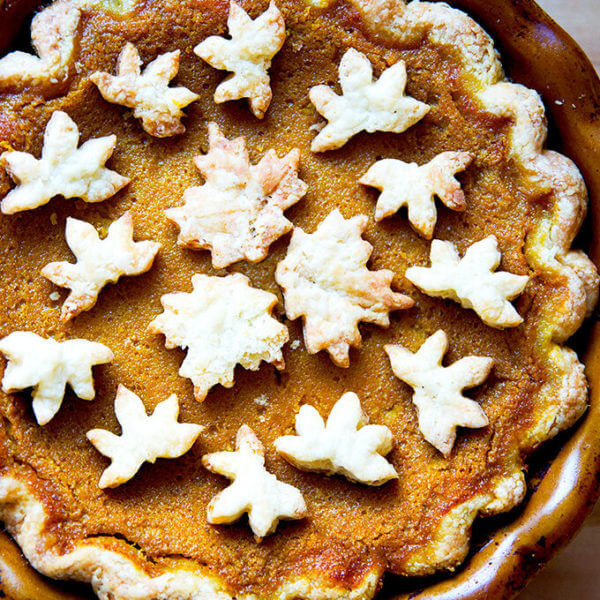 Pie Crust Cookies
---
---
pie dough trimmings
flour
---
Instructions
On a floured work surface, roll out pie dough trimmings to 1/4-inch thickness. Use a floured cookie cutter to stamp out shapes. Place on a parchment-lined baking sheet. Freeze 1 hour.
Heat oven to 350ºF.
Transfer baking sheet to oven and bake for 20 to 25 minutes, or until golden brown. Let cool completely before arranging on top of your finished pie.
Prep Time:

15 minutes

Cook Time:

20 to 25 minutes

Category:

Cookies

Method:

Oven

Cuisine:

American
Keywords: pie, crust, cookies, Thanksgiving
This post may contain affiliate links. Please read my disclosure policy.