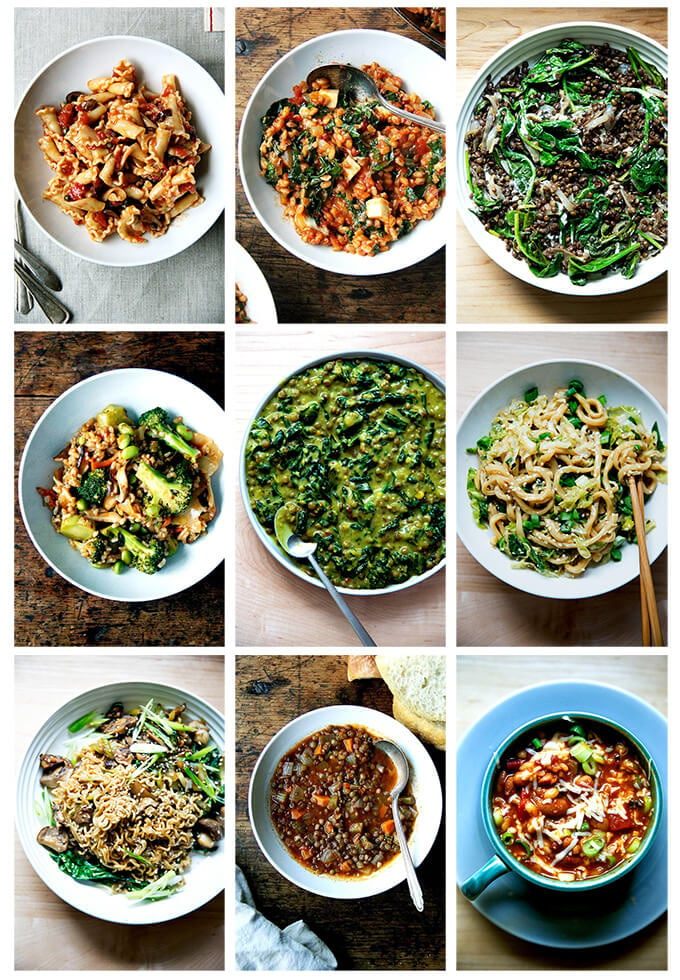 Pantry cooking is the name of the game right now. With a bag of lentils or beans, a box of pasta, or a package of ramen noodles on hand along with some fresh produce (or not!), a satisfying meal can materialize in no time (or a long time!).
Here are 15 of my favorite pantry-ish ready meals. Some require fresh produce — cabbage, kale, carrots, onions, spinach — some don't. Several are super fast, namely the Sichuan noodles, the ramen, and the black lentils; several are not: vegetarian chili, sheet pan mac n' cheese, and slow-cooker gigante beans. But each is delicious and comforting in its own way.
I hope you find something you like.
PS: 10 Chickpea Recipes to Make Right Now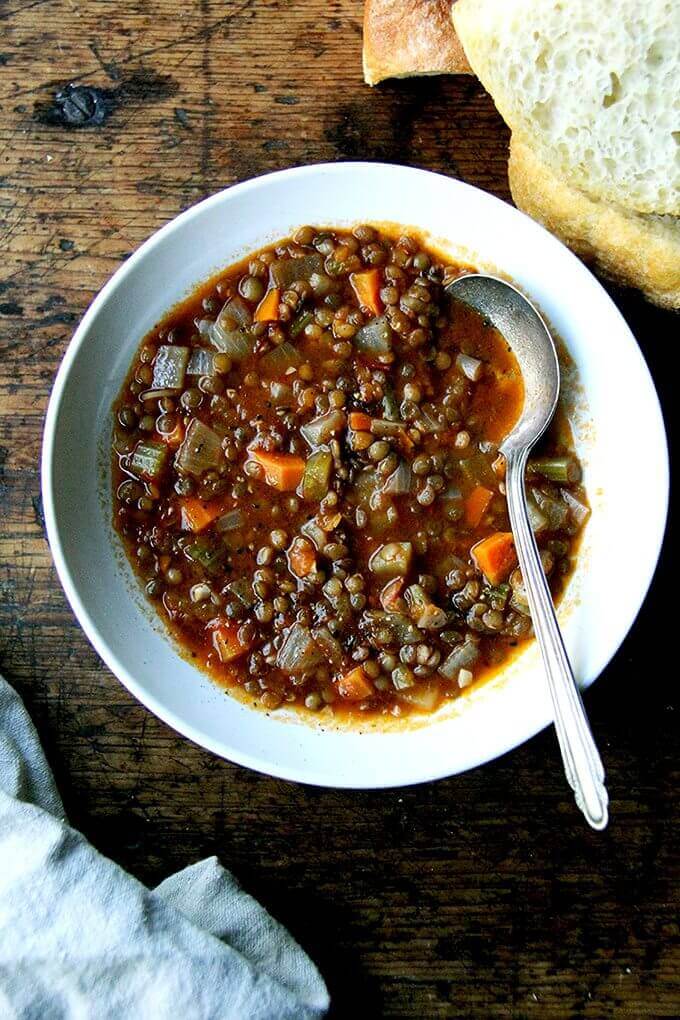 Lightning Fast Sichuan Noodles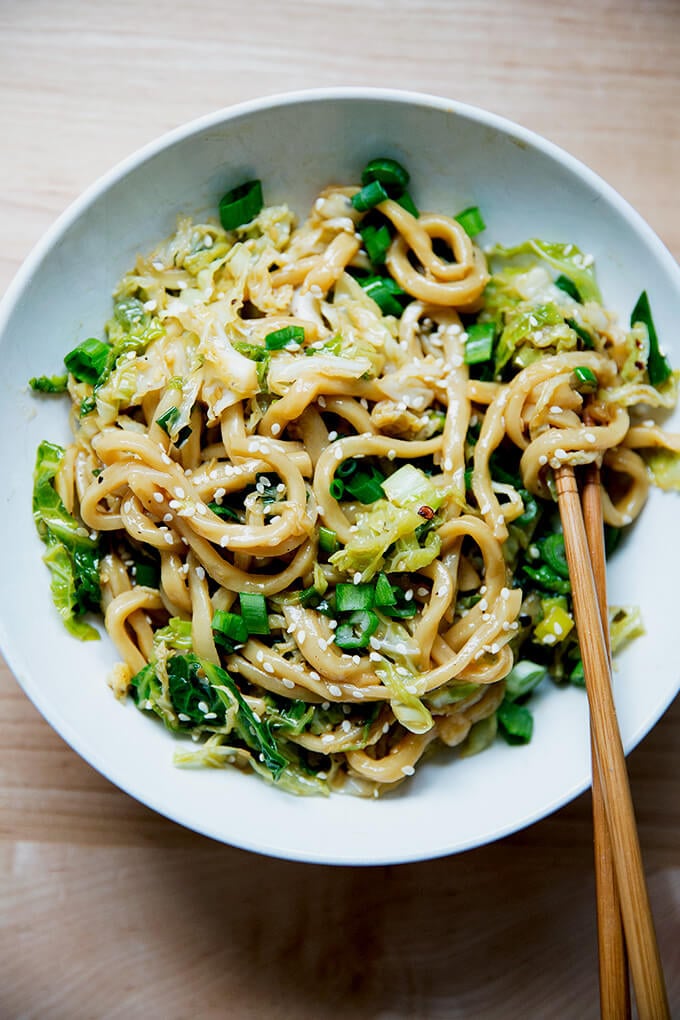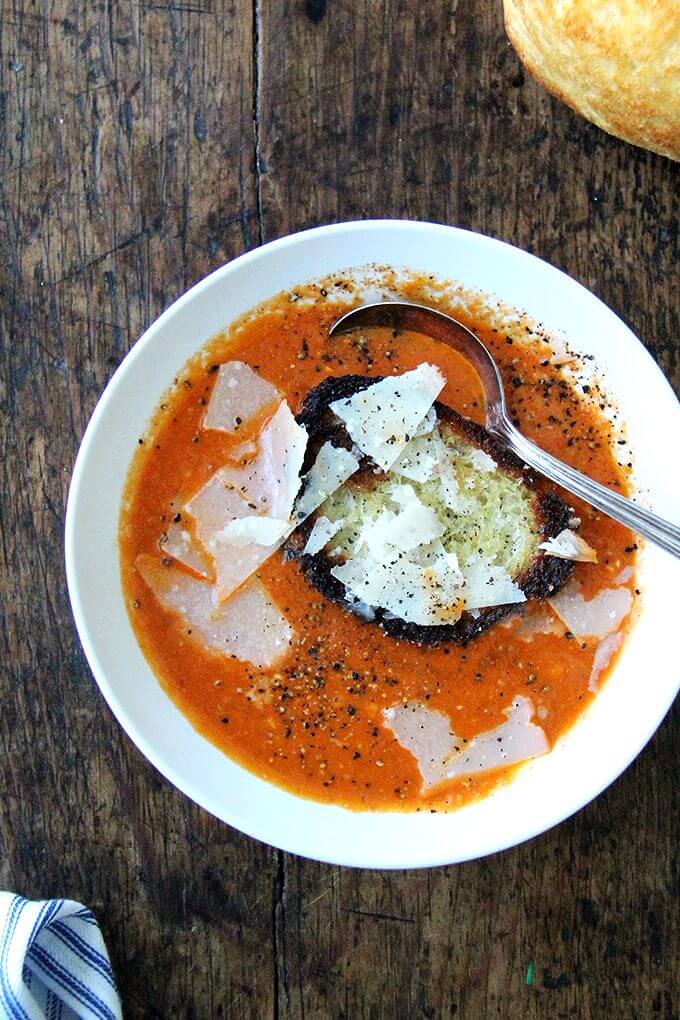 Black Lentils with Spinach and Labneh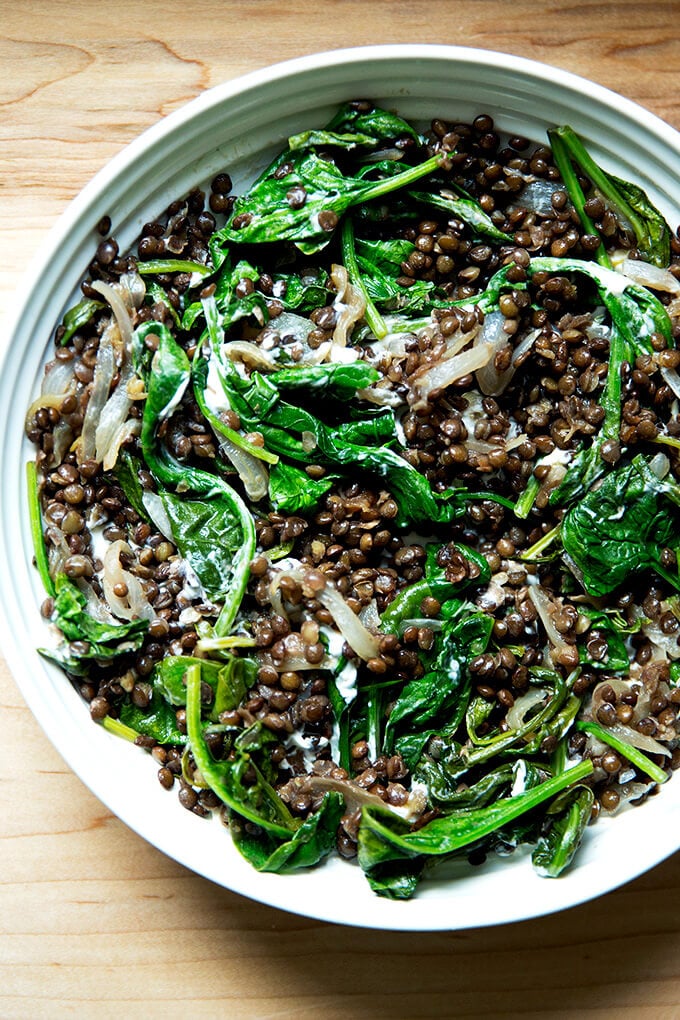 One-Pot Ginger-Scallion Ramen Noodles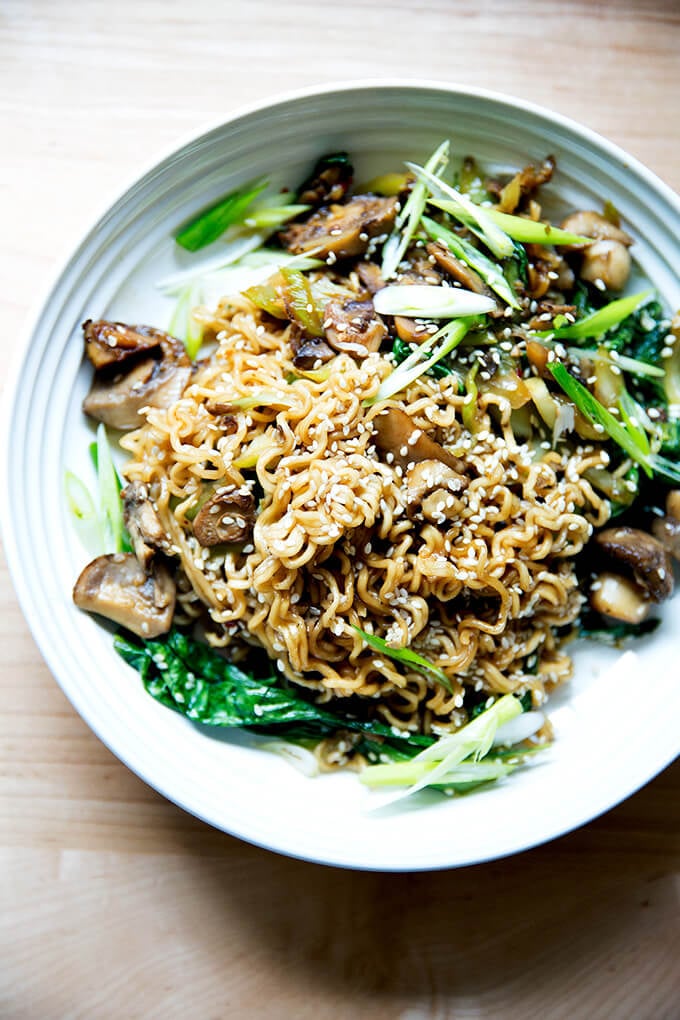 Curried Lentils with Kale and Coconut Milk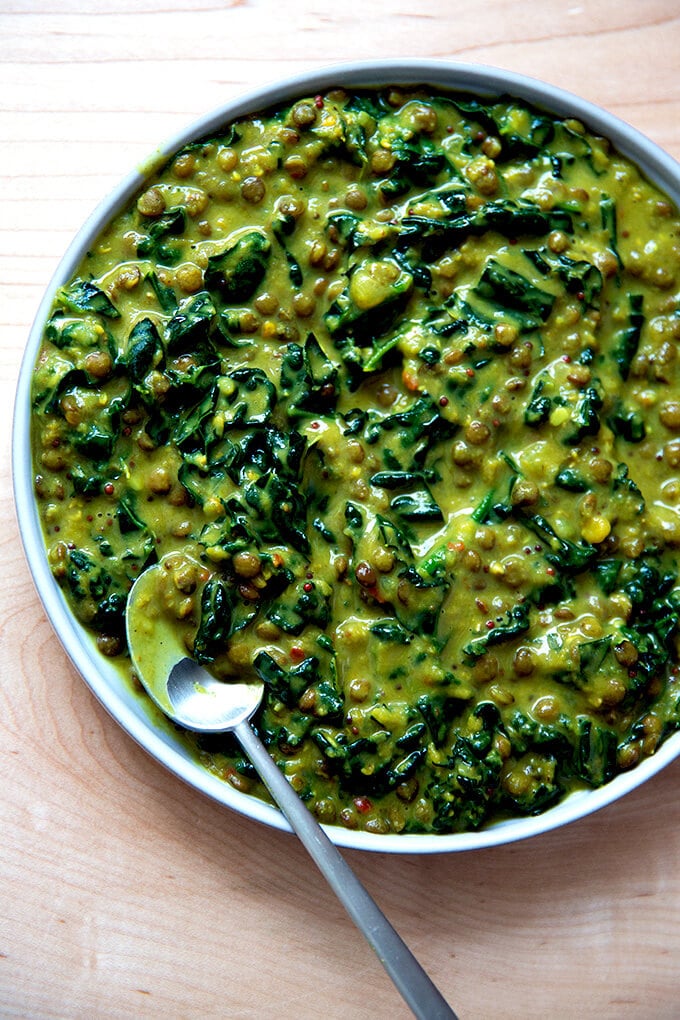 The New Basics Pasta Puttanesca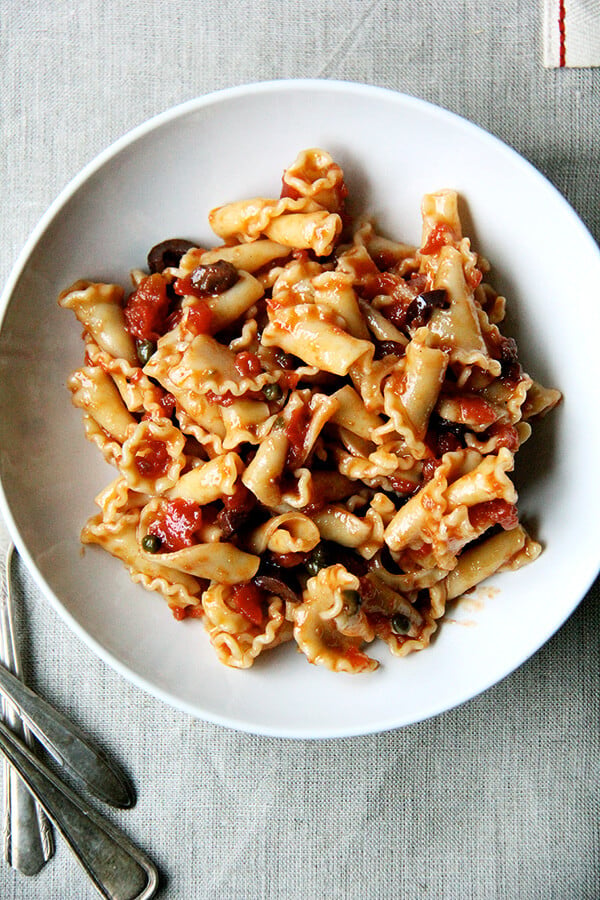 Cal Peternell's Black Bean Soup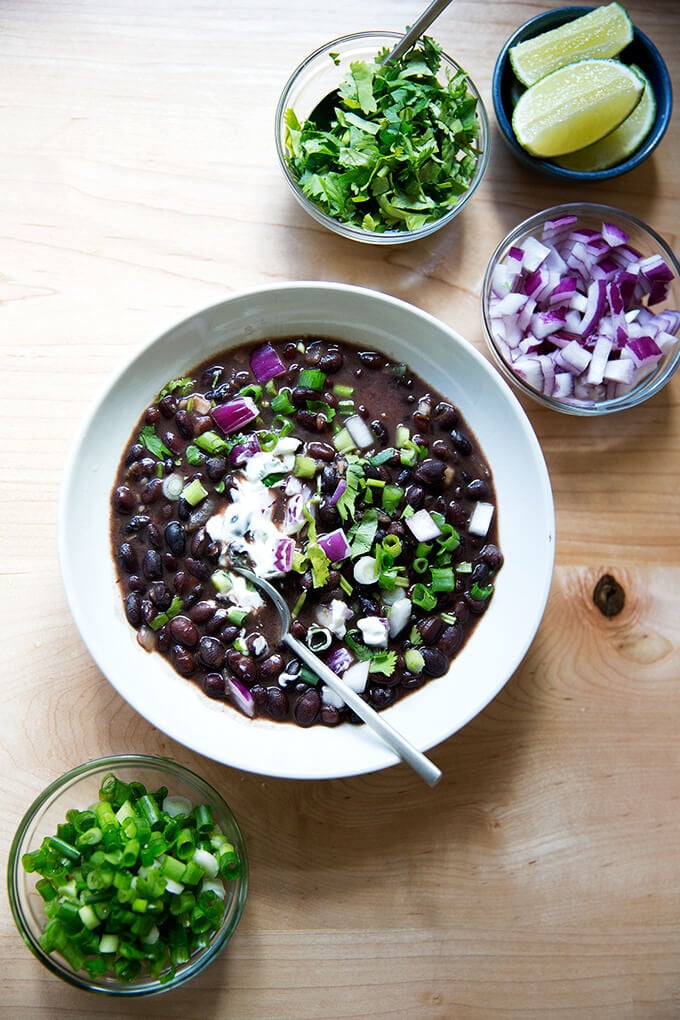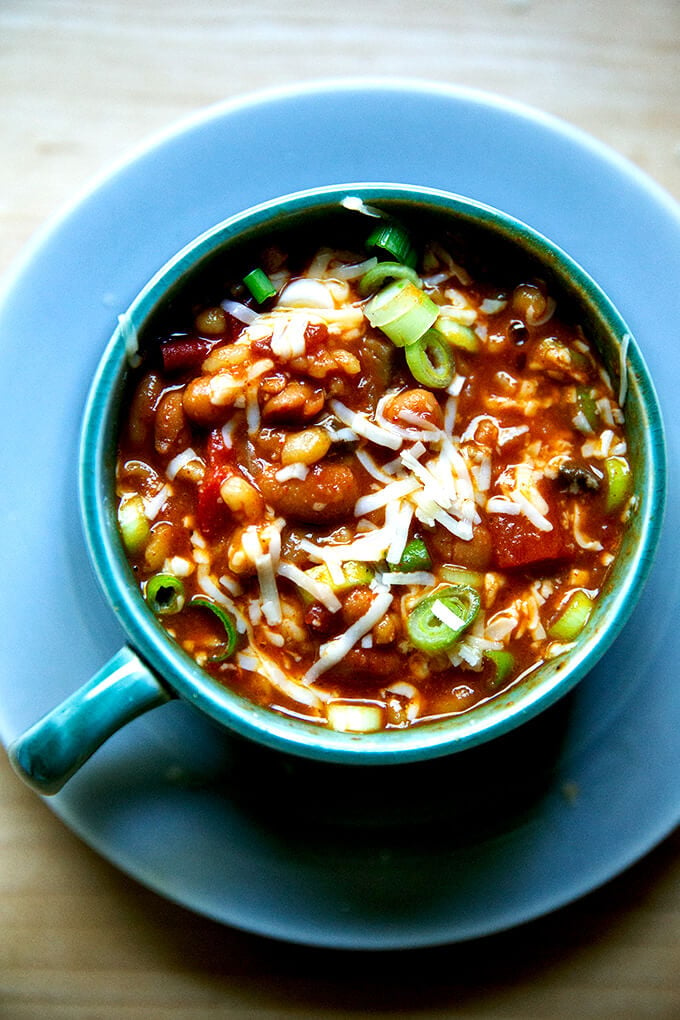 Farro Risotto with Kale and Feta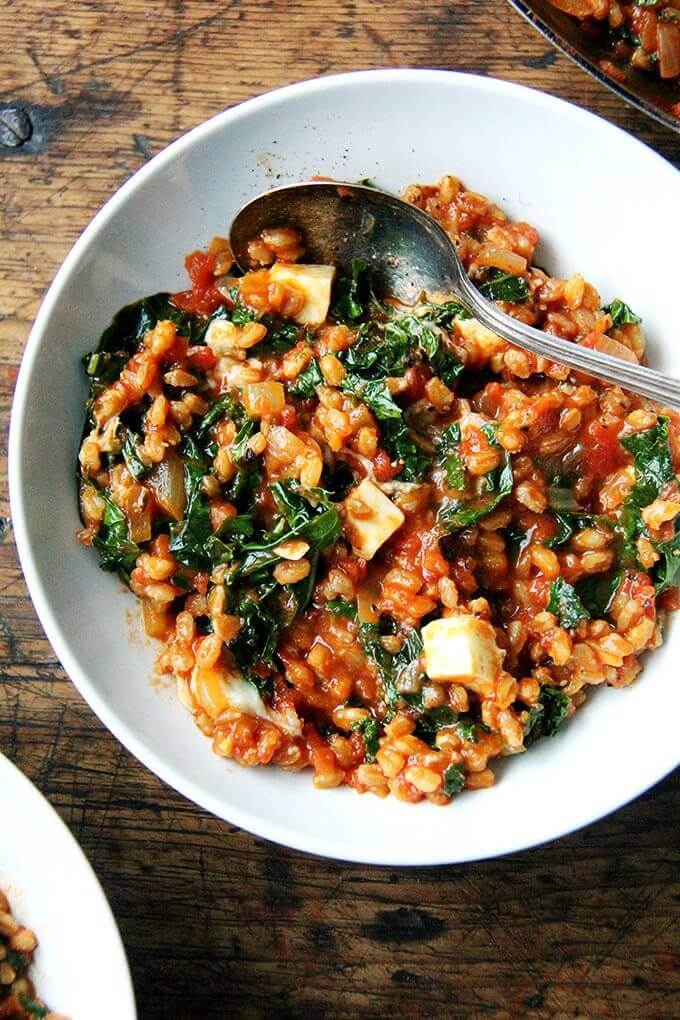 Oven-Roasted Polenta with Poached Eggs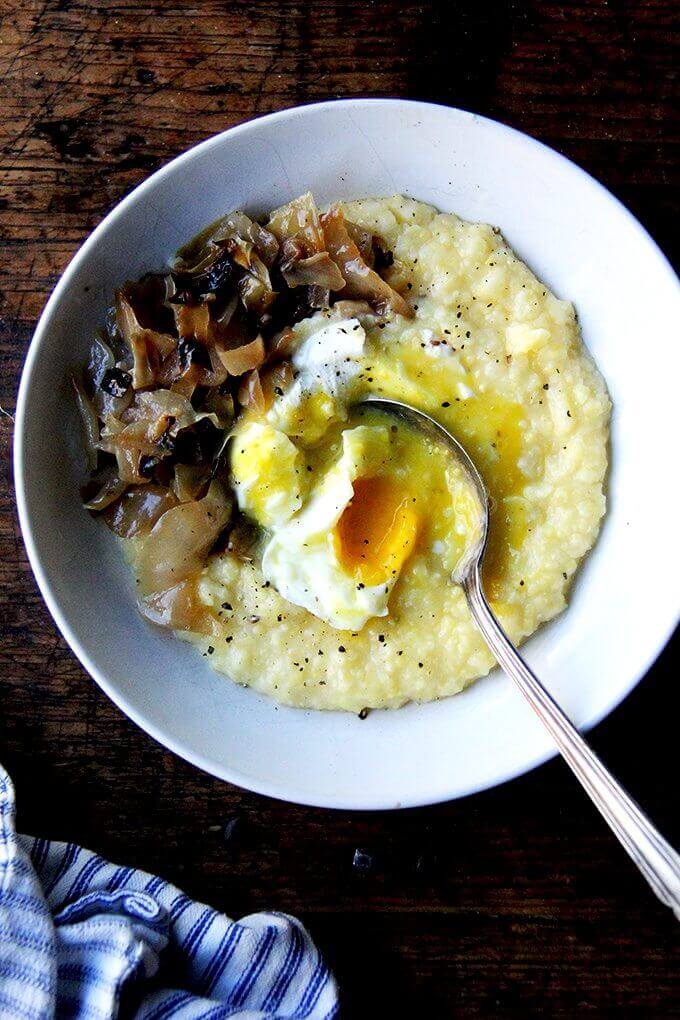 Gena Hamshaw's Kimchi Fried Rice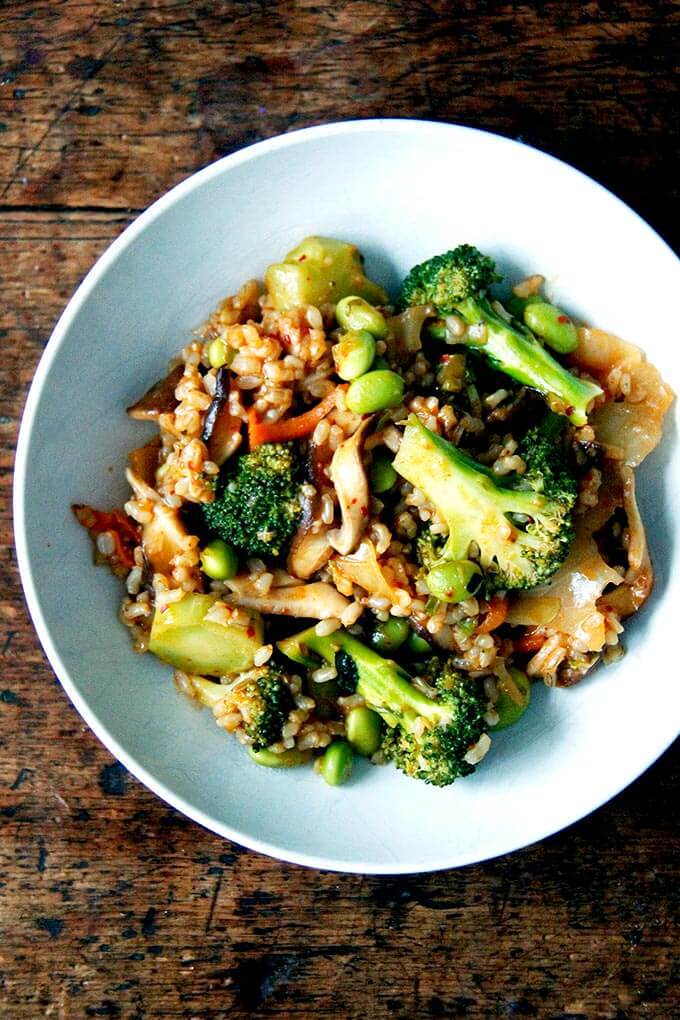 Slow-Cooker Gigante Beans with Tomatoes & Parmesan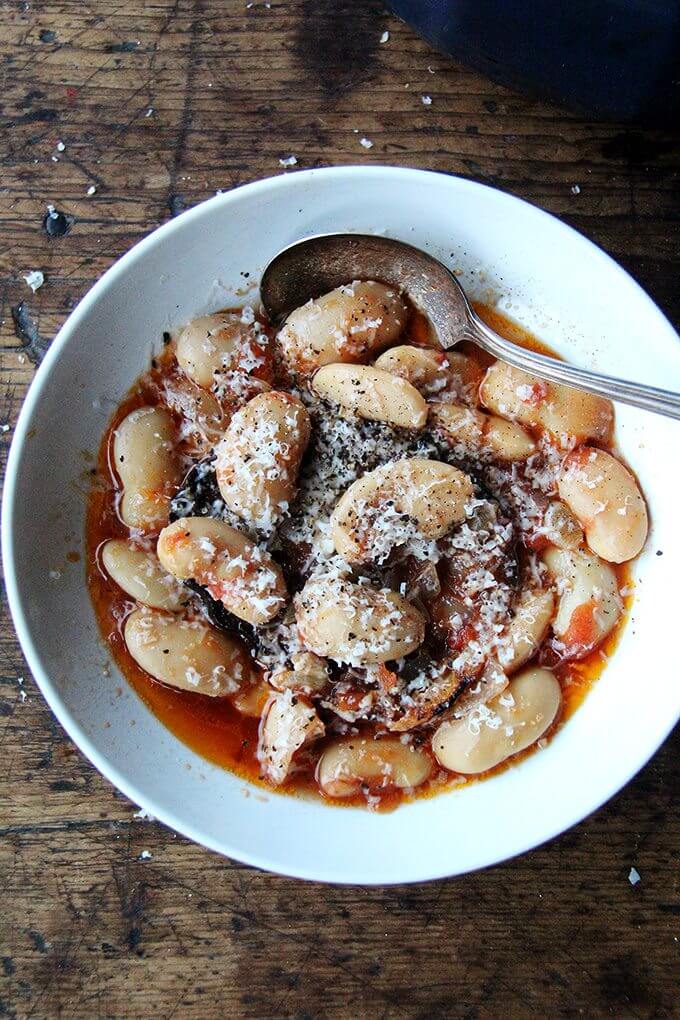 Marcella Hazan's Stewy White Beans