Anyone can make bread. That means you.
I promise.
If you can whisk and stir, you can bake great bread at home.
Watch the 1-minute video below, and I promise any bread-making fears you might be harboring will dissolve.
It's That Simple. Truly.
Did you watch the video? Are you ready to start baking? The first chapter of  Bread Toast Crumbs, my cookbook, is filled with 40 recipes as simple (or nearly as simple) as the recipe featured in the video. Again, if you can whisk and stir, you can make good bread—ALL sorts of breads.
In addition to its simplicity, the beauty of the master peasant bread recipe (featured in the video) is its adaptablity. Want to add herbs, nuts, seeds, spices? Want to use whole grain flours? Want to add cheese? Want to make pizza? Pissaladière? Focaccia? Sandwich bread? Monkey Bread? Brioche? Cinnamon-Swirl Bread?
You can do it all.
The master peasant bread recipe in the book is based on my mother's simple recipe, which I posted on my blog in the fall of 2012. Over the years, millions of people have visited the post, and many have credited it with giving them the confidence to get bread on the table any day of the week. Today, nearly five years after the post went live, both experienced and novice bakers alike write in daily praising the bread for its taste and simplicity.
But Bread Toast Crumbs isn't just about baking bread. Because once you see how easy bread baking can be, you'll be baking bread all the time. The second and third chapters of Bread Toast Crumbs are filled with recipes that will find delicious purpose for the many heels, nubs, and crumbs from the many loaves you bake. See photos and find recipes from Bread Toast Crumbs here: Cookbook News & Notes
Bread Toast Crumbs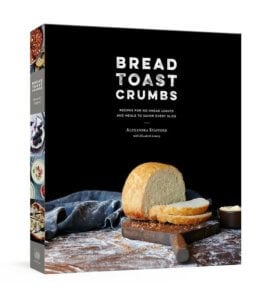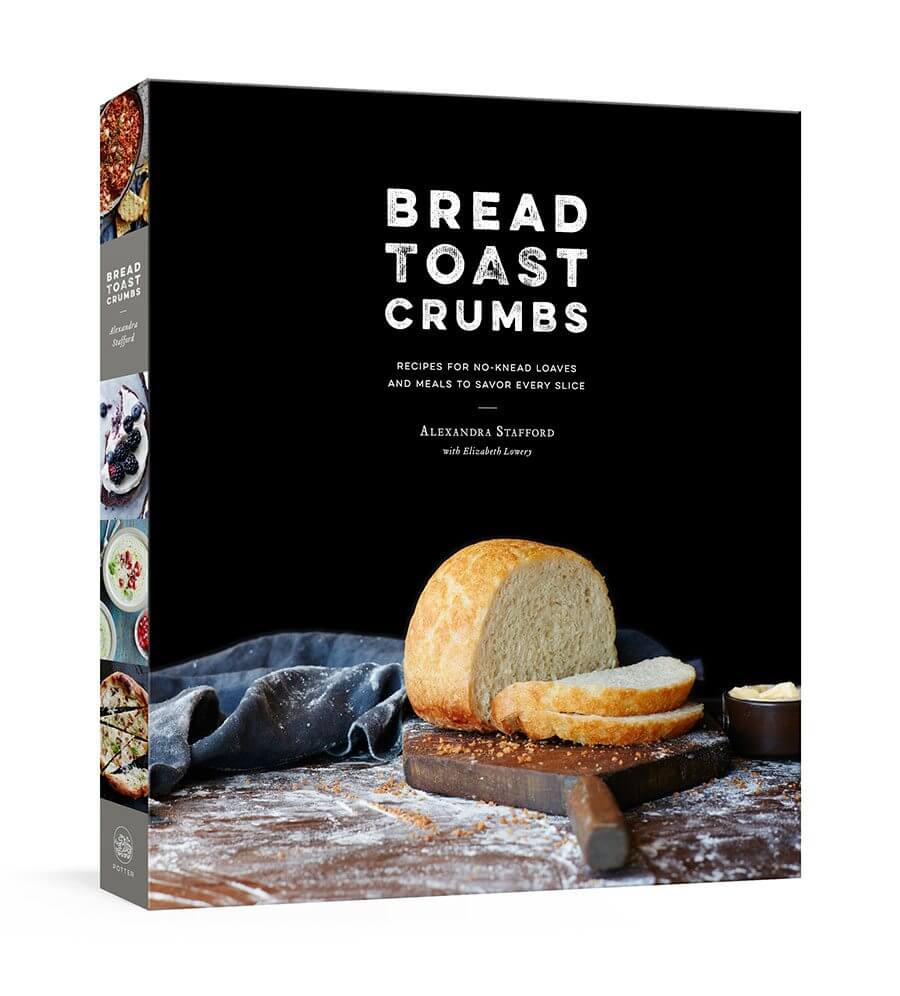 With praise from Dorie Greenspan, Jim Lahey, and David Lebovitz, Bread Toast Crumbs is the definitive bread-baking book for a new generation. But this book isn't just about baking bread—it's about what to do with the slices and heels and nubs from those many loaves you'll bake.
Getting Started
You may have everything on hand to make the master peasant bread recipe and many of the other breads in Bread Toast Crumbs, but here are a few items you might want to pick up before getting started:
A digital scale: The single most important step you can take to make baking a simpler and more enjoyable process is to invest in a digital scale. This one costs around $10. Do it.

Instant yeast (another game changer) will simplify all of your bread-baking endeavors. No more "proofing" or "blooming" yeast. SAF is my preference. Two 1-quart Pyrex bowls are the perfect size for the master peasant bread recipe and many of the other bread recipes in Bread Toast Crumbs. King Arthur Flour: It's what my mother used; it's what I use.

With a good whisk, a good spatula (my favorite), and a good, light-weight bowl on hand, you're good to go.