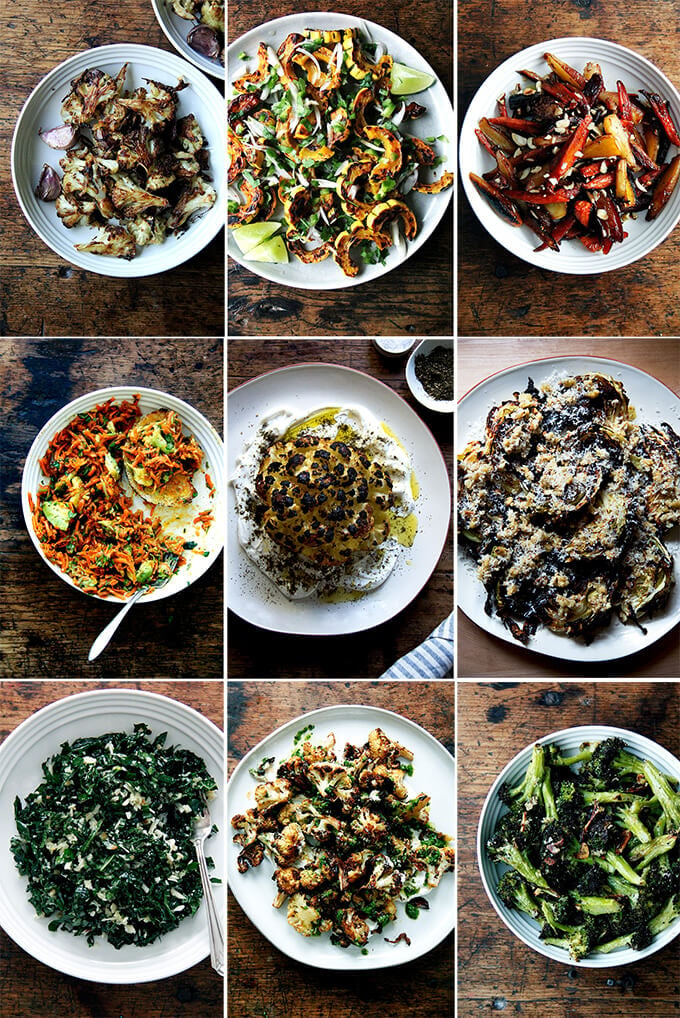 Peak produce season may be nearing its end but this need not suggest our vegetable-derived enjoyment must end along with it.
Joshua McFadden's Six Seasons and, most recently, his roasted cabbage with walnuts, parmesan, and balsamic, have reminded me how interesting and delicious and satisfying vegetables—all. winter. long.—can be.
Here are 16 of my favorite vegetable side dishes to make right now and through much of the winter as well. Images link to recipes. Stay cozy, Friends!