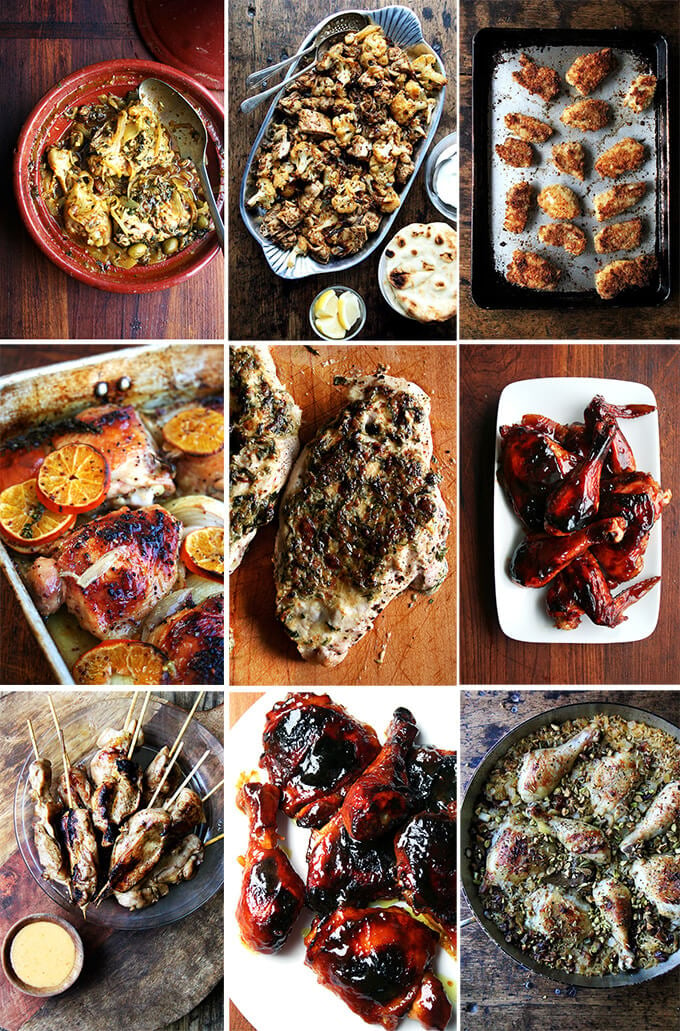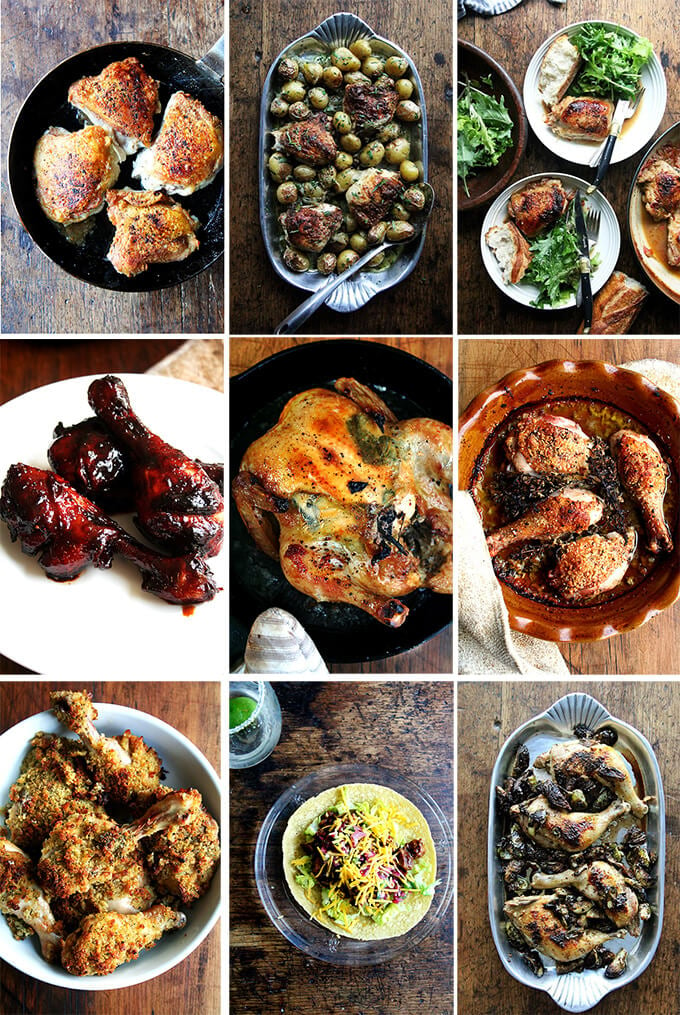 Hello from Memphis! Some of you know Alexandra's Kitchen was nominated for a Saveur Blog Award in the weeknight cooking category. It was a complete surprise and even more of a surprise to learn last night that Alexandra's Kitchen won the Editors' Choice Award. I can't thank you all enough for reading and supporting this blog over the years. I feel so lucky every day to be able to cook and photograph and write about food. I have a few Memphis photos to post and moments to share, but first I thought I'd round up some of my favorite weeknight or weeknight-ish friendly meals.
Below are 18 of my favorite chicken dinners, and if you're looking for a place to start, I highly recommend the Zuni Cafe Roast Chicken. Every time I make it, I am astonished by how beautifully it cooks, emerging with evenly golden skin and juicy meat throughout. I don't even bother with the herbs anymore, though I do salt the chicken ahead of time—I shoot for the morning or early afternoon of the day I plan on roasting it.
And if you're looking for an especially weeknight friendly meal, I can't recommend the broiled tarragon chicken breasts enough. I am typically not a huge fan of white meat, but I love this recipe, and I love how quickly it comes together.
PS: 12 Favorite Vegetarian Dinners 
1. Ottolenghi's roast chicken with clementines.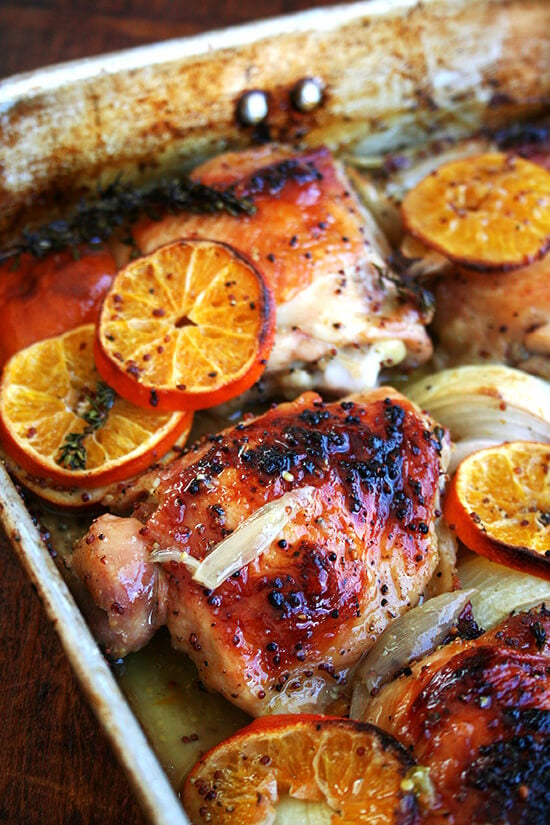 2. Roast chicken with parmesan, white wine, and olive oil.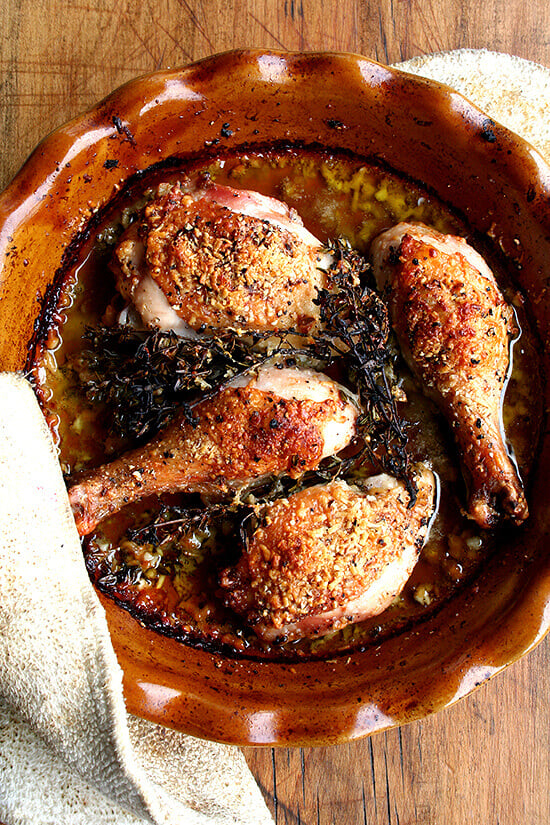 3. Sheet pan chicken legs with Brussels sprouts and balsamic.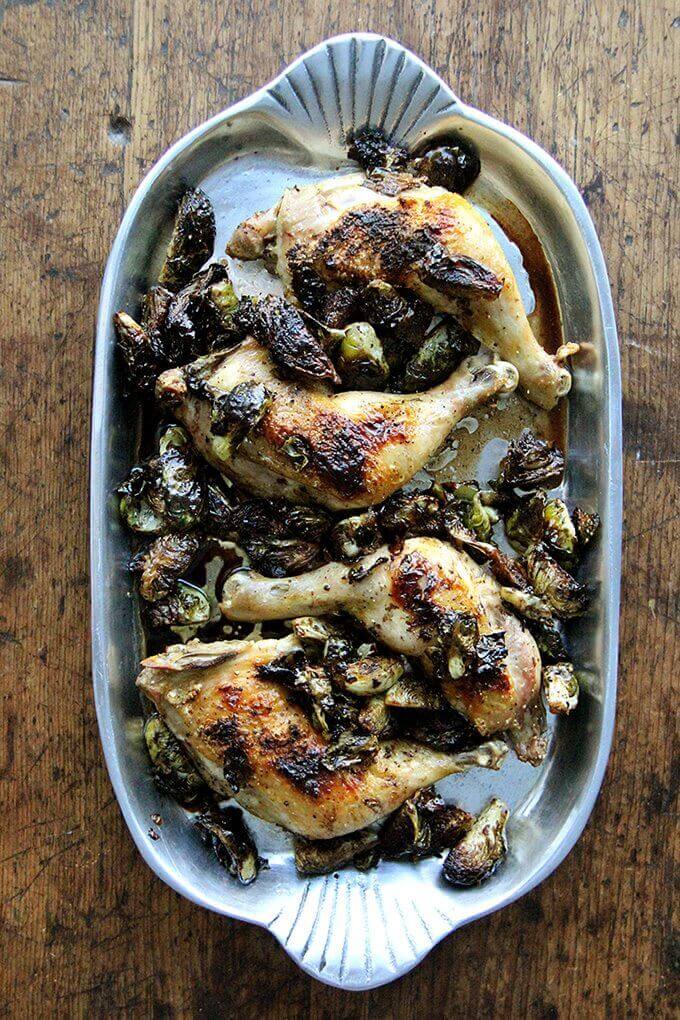 4. Sheet pan tarragon chicken and potatoes.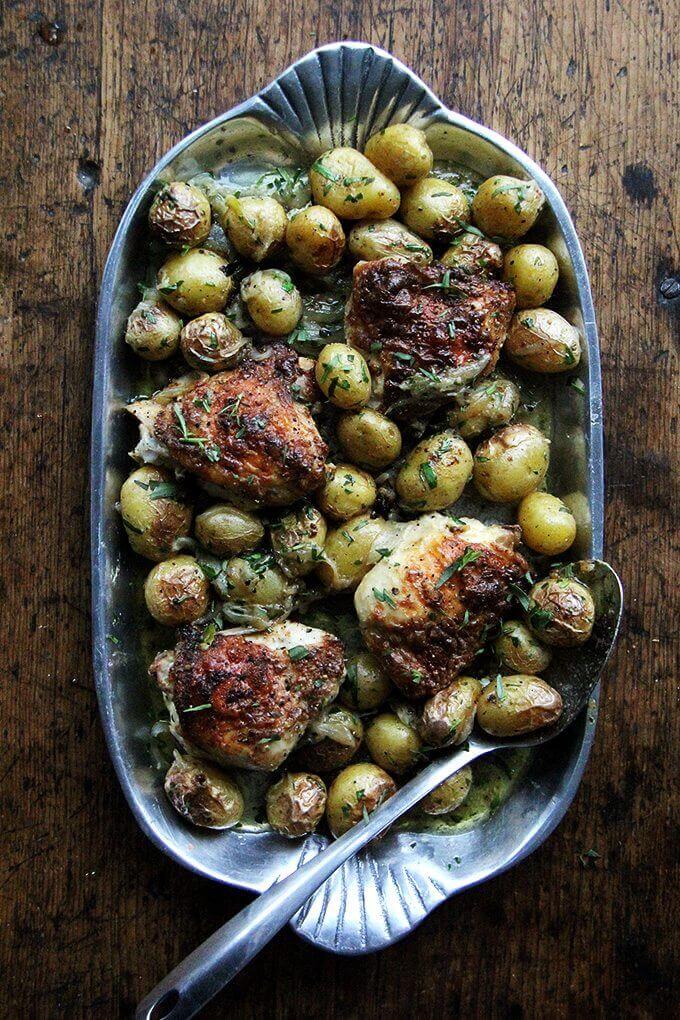 5. Roast chicken with sherry and sherry vinegar.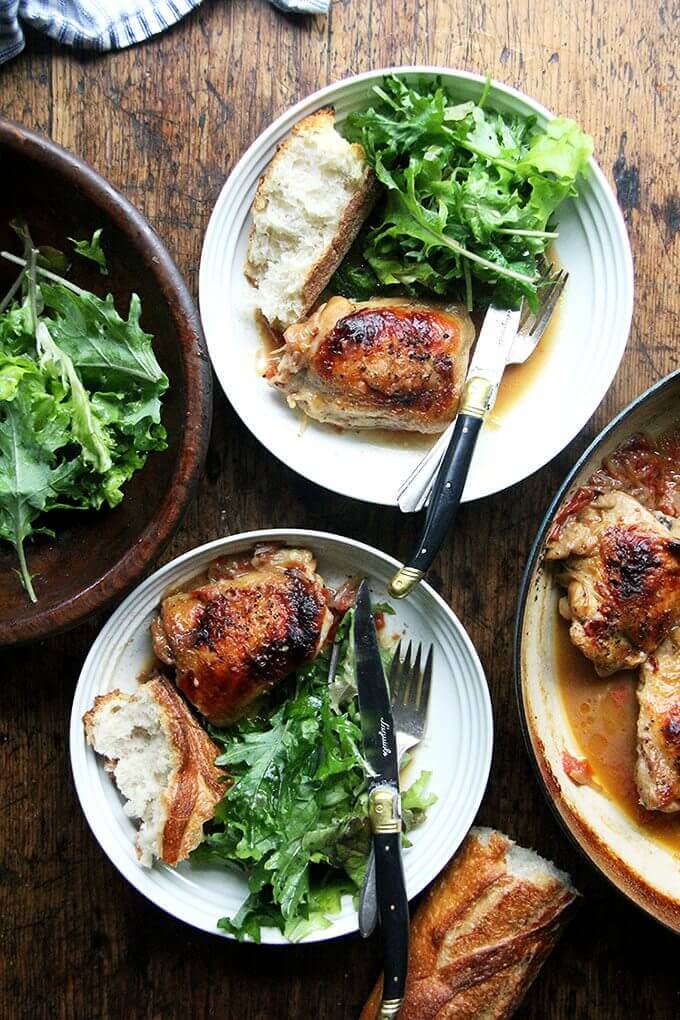 6. Canal House chicken thighs with preserved lemon.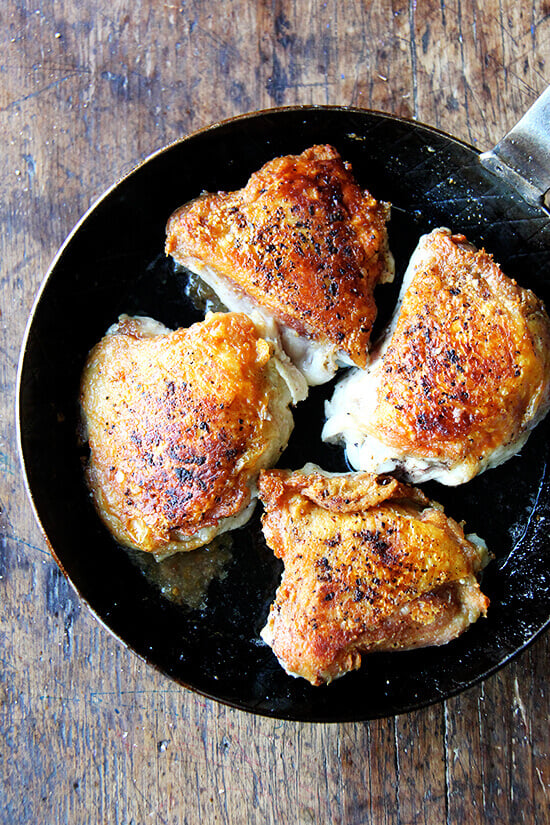 7. Broiled tarragon chicken breasts.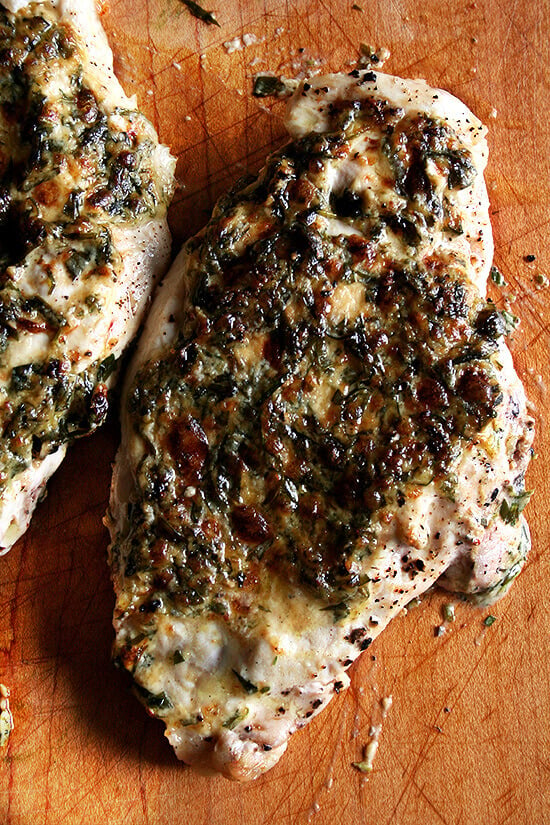 10. Chicken and cauliflower shawarma.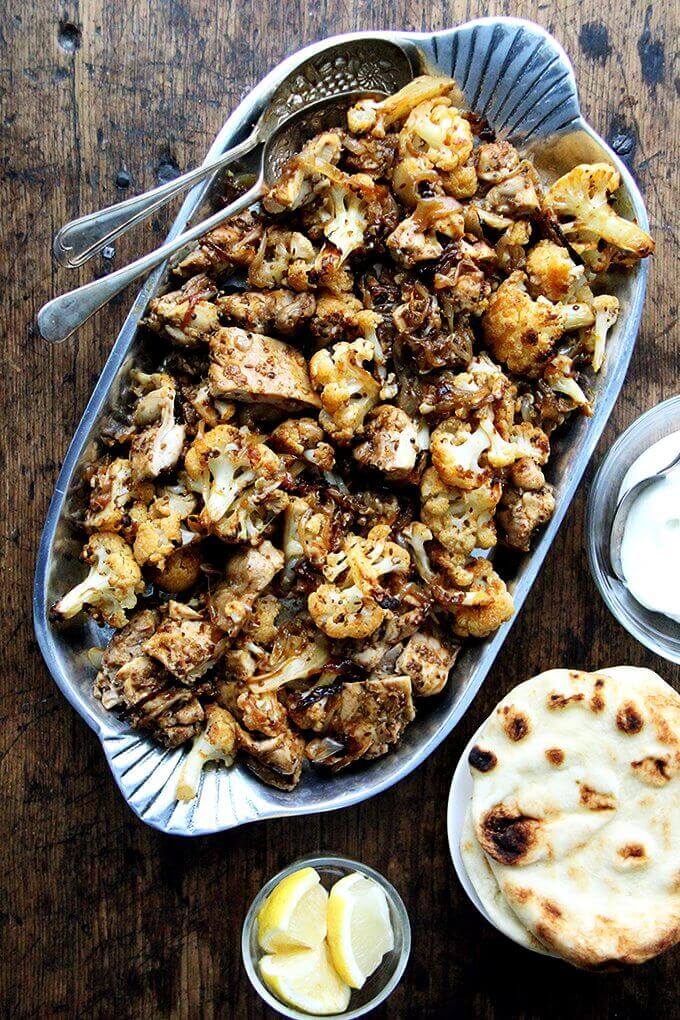 12. Ina Garten's mustard roasted chicken.

13. Moroccan chicken and rice.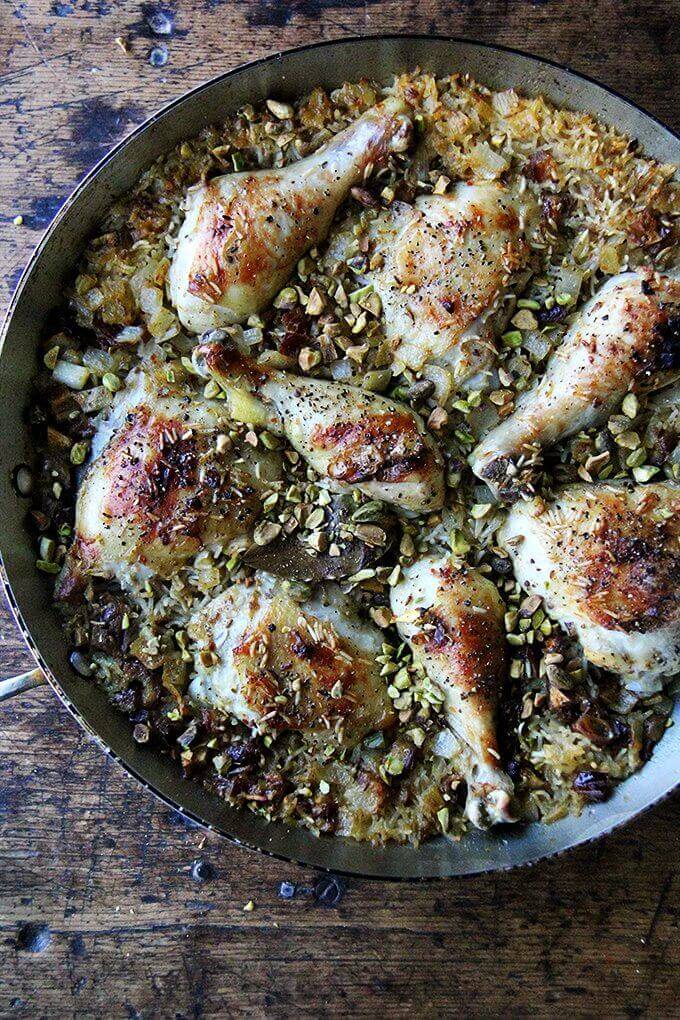 14. Chicken with preserved lemon and green olives.

15. Nobu's chicken teriyaki two ways.

16. Chicken skewers with all-purpose Thai peanut sauce.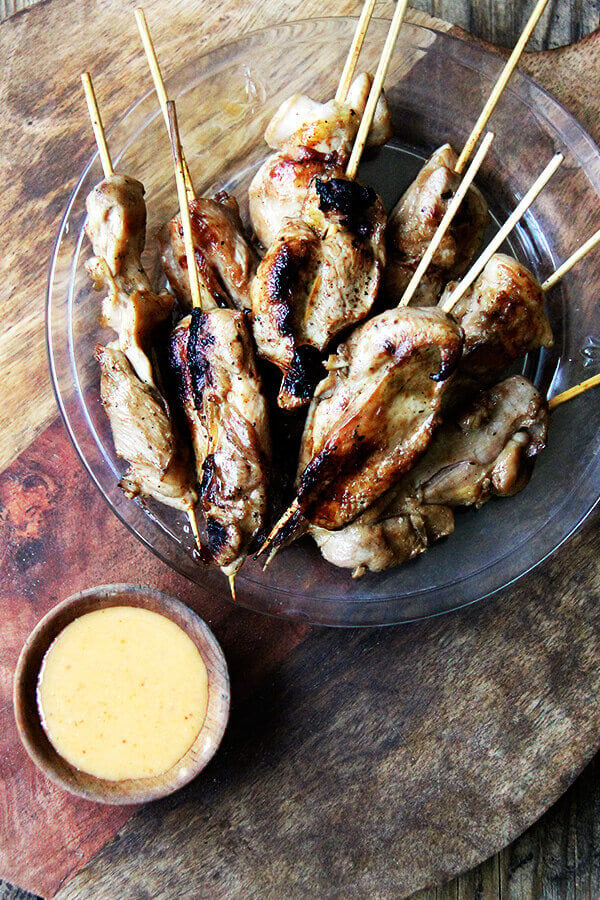 17. Zuni Café roast chicken (and bread salad, if you want).