25+ Thanksgiving Side Dishes: Popovers, Sweet Potato Casserole, Potato Gratin, Classic Stuffing, Green Beans & More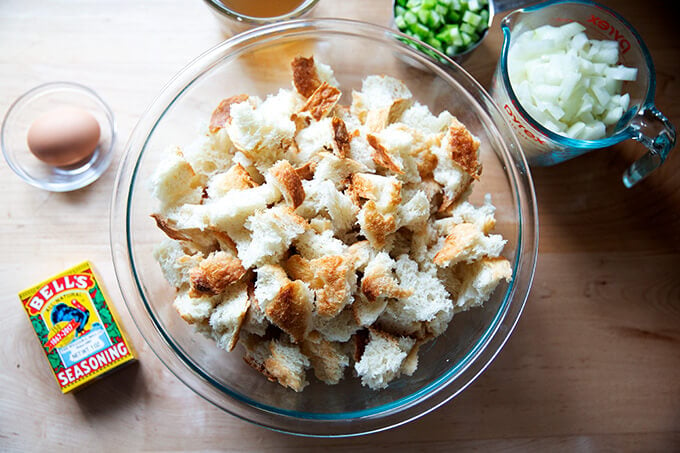 If you're like me, Thanksgiving is ALL about the sides: crispy, custardy stuffing rubbing elbows with creamy, thyme-scented, Gruyère-crusted scalloped potatoes, the happiest union under a blanket of gravy, punctuated by tart dollops of cranberry sauce.
Below you will find a recipe for a very classic bread stuffing from my cookbook, Bread Toast Crumbs. It's seasoned with Bell's Seasoning, which, if you are unfamiliar, is a finely ground mix of rosemary, oregano, sage, ginger, marjoram, thyme, and pepper. Just pulling out the box every year fills me with nostalgia for Thanksgivings past.
The below selection of Thanksgiving side dishes is organized as follows:
---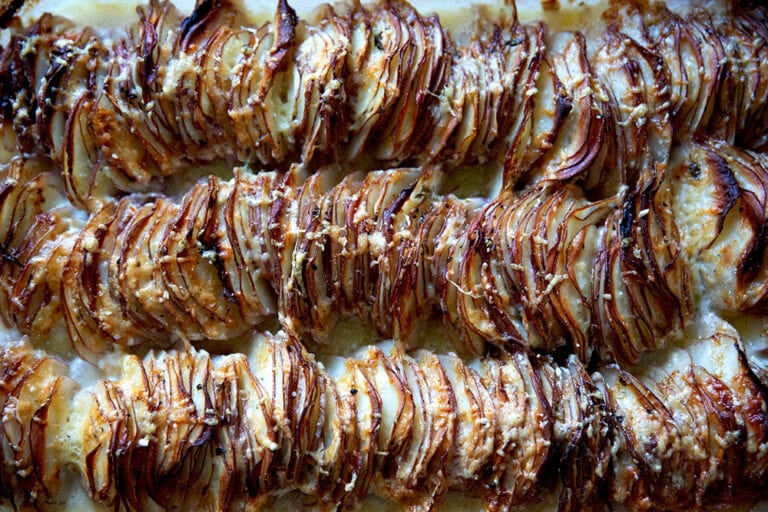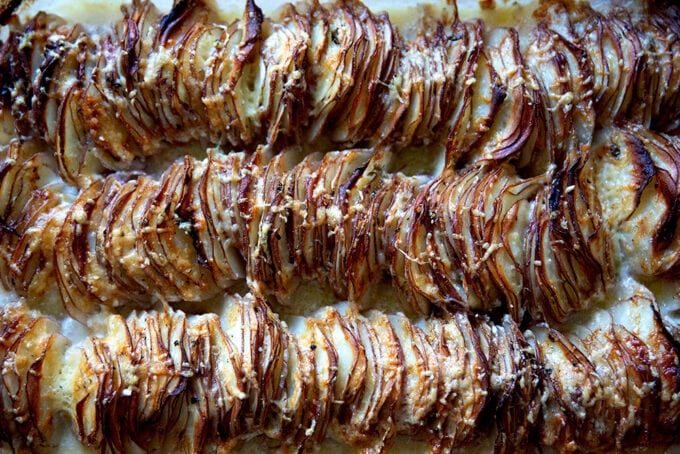 Vegetable Side Dishes
---
Sweet Potato Casserole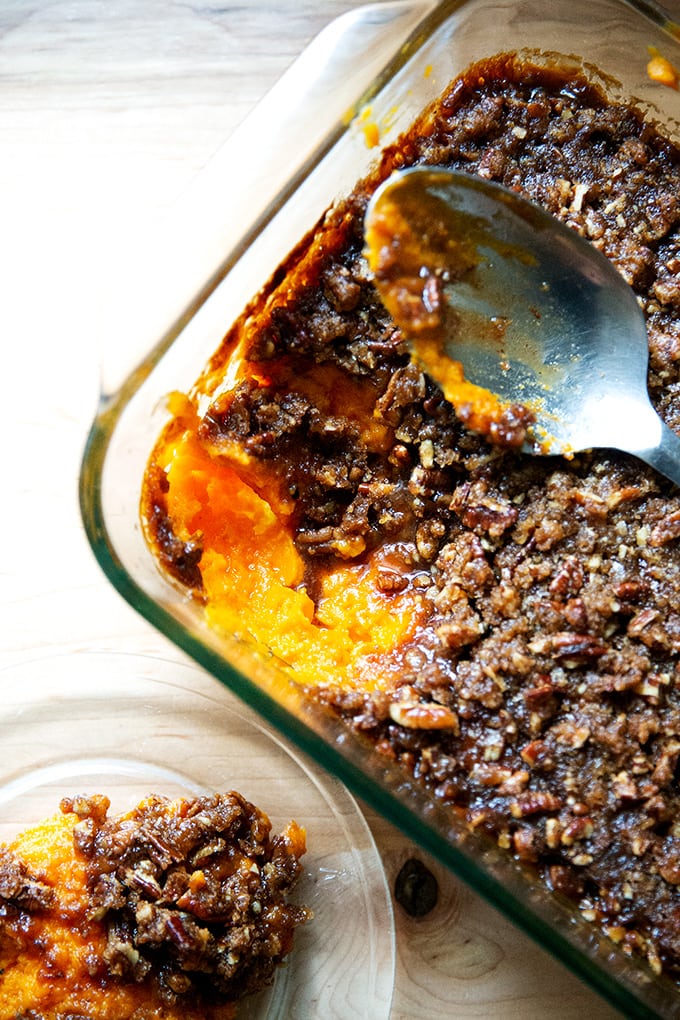 This is my Great Aunt Phyllis's recipe for sweet potato casserole: creamy, orange-scented, brandy-spiked, and unapologetic in its use of butter and sugar.
---
Soups
If you like starting Thanksgiving with a small bowl of soup, any of these would be nice.
---
Salads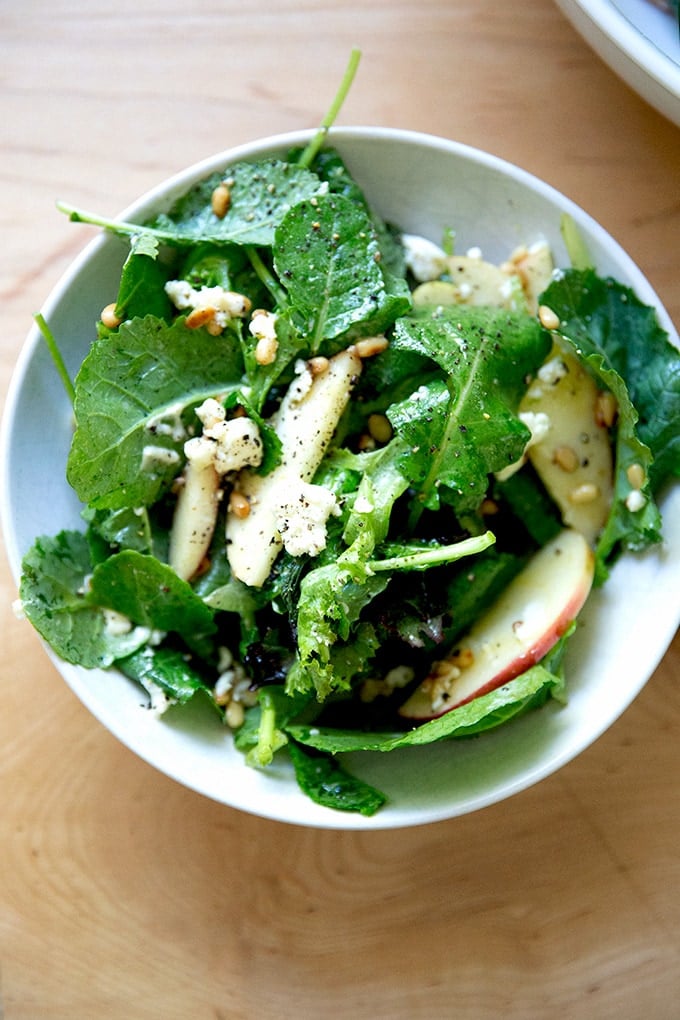 Do yourself a favor and, as soon as you can, make a batch of homemade salad dressing. Here are three favorite salad dressings, all of which keep for weeks in the fridge.
On holidays such as Thanksgiving, when there is such a wide variety of dishes on the table, I am inclined to simply toss good greens with a good homemade vinaigrette and call the salad done. I do, however, love the two salads below, both of which are substantial and festive. If your gathering is shaping up to be a small one, and you're thinking about paring down your menu, a heartier salad in the mix might be a nice option.
---
Biscuits & Bread
This year, I'm bringing my mother's popovers back! These are simple and lofty and so festive on the holiday table.
There will be rolls, too. One of these:
If you don't feel like messing around with portioning and shaping dough, or you find yourself more pressed for time, you could always make focaccia (this one or this one):
Or my mother's peasant bread. No one will be disappointed.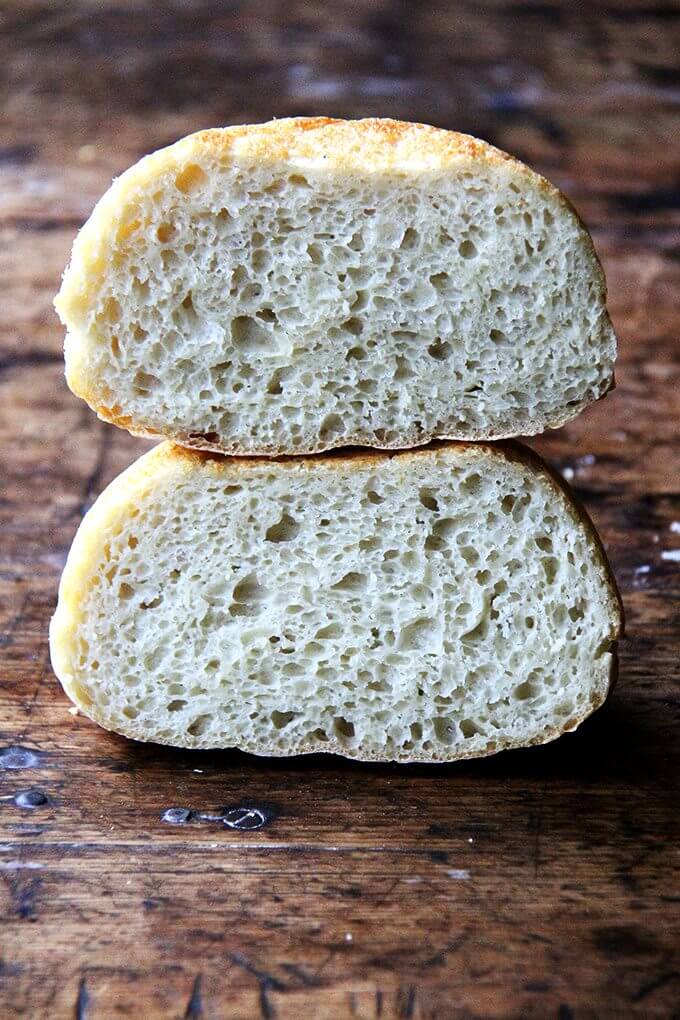 Here's the gluten-free variation of my mother's peasant bread: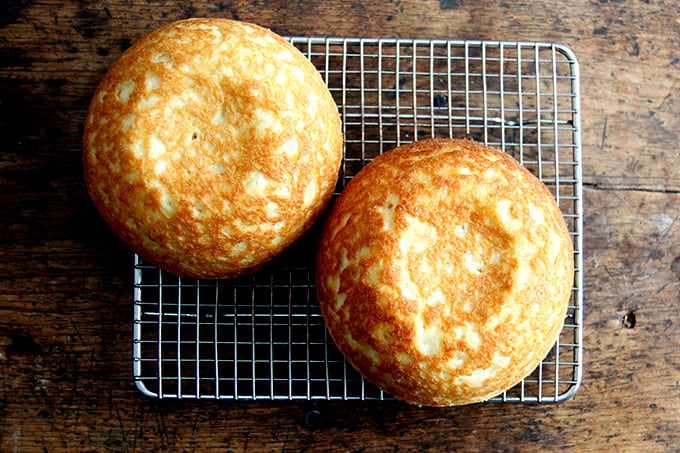 And if you are altogether yeast averse, biscuits are a great alternative, wonderful to have on hand for leftovers as well. Here are two favorites:
---
Stuffing Two Ways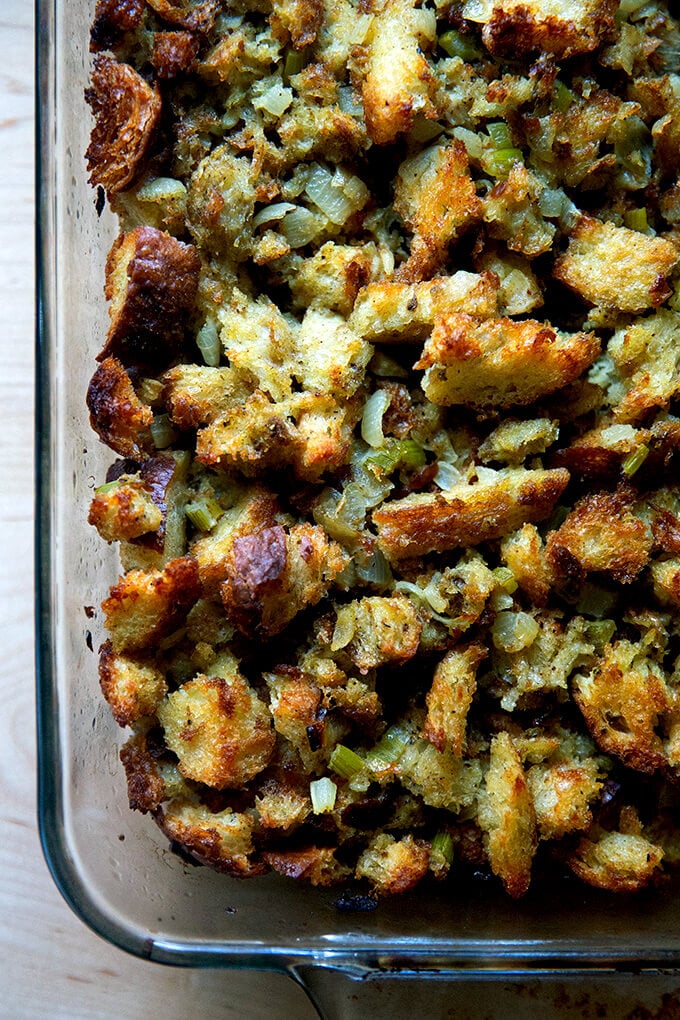 Below you will find a recipe for a no-frills stuffing: olive oil-toasted bread tossed with sautéed onions and celery, Bell's seasonings, and copious amounts of butter. It, along with the kale version, hands down every year is my favorite part of the Thanksgiving meal.
Know you can customize the seasonings and add-ins of this recipe to your liking. Also: you can make it ahead and freeze it. See instructions in the post for how to freeze it.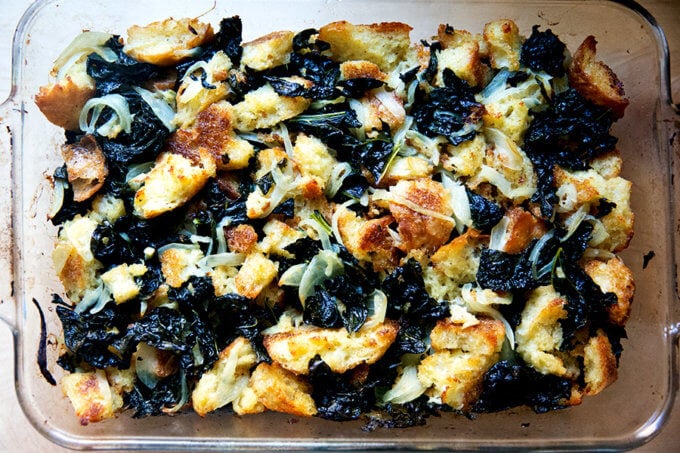 Print
This post may contain affiliate links. Please read my disclosure policy.