Thanksgiving Menu 2023: Pull-Apart Rolls, Buttermilk Mashed Potatoes, Classic Stuffing, Pie, Make-Ahead Gravy, and More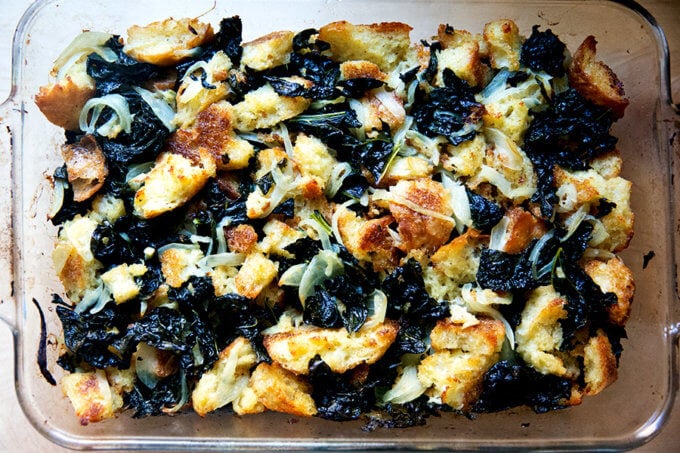 Below you will find all of my favorite recipes for Thanksgiving. There are printable timelines at the very bottom. Good luck. Gobble Gobble.
PS: 25+ Thanksgiving Side Dishes
---
Philadelphia Fish House Punch
If you've never made a "house" punch, I highly recommend it, and I highly recommend this one: Philadelphia Fish House Punch, a mix of brandy, cognac, rum, fresh lemon juice, and simple syrup.
Since discovering this recipe eight years ago, there has not been a Thanksgiving, New Year's Eve, or Easter for which I have not made it. Its reception, without fail, is wild, and for this, I look forward to making it more than just about anything during the holiday season.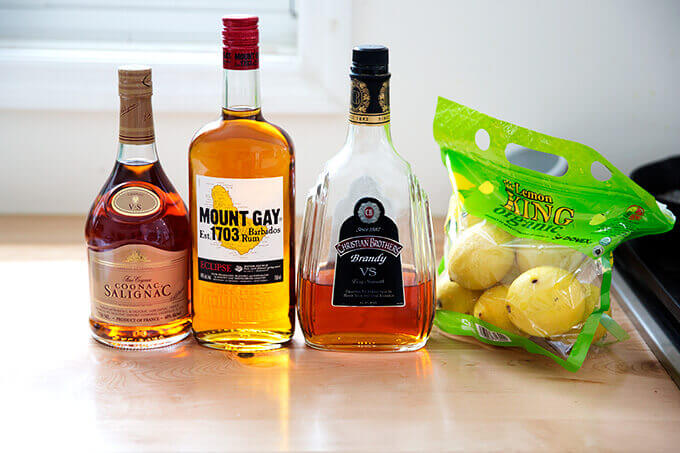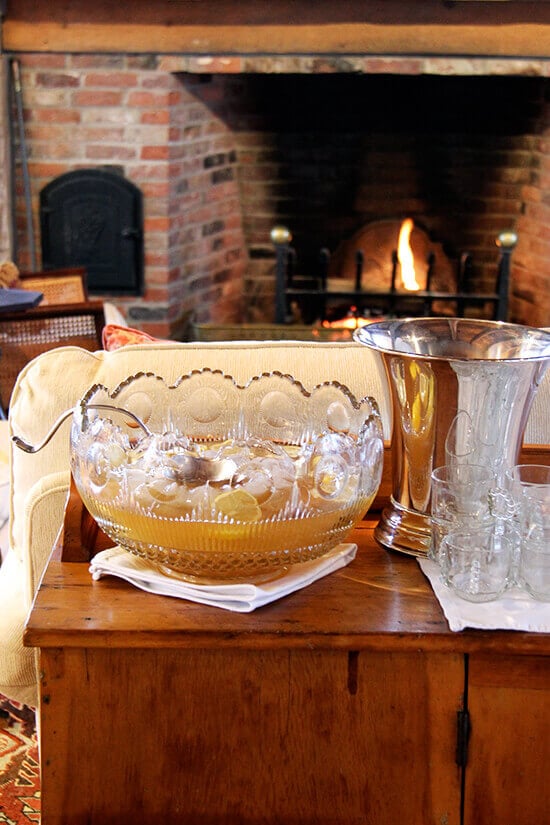 ---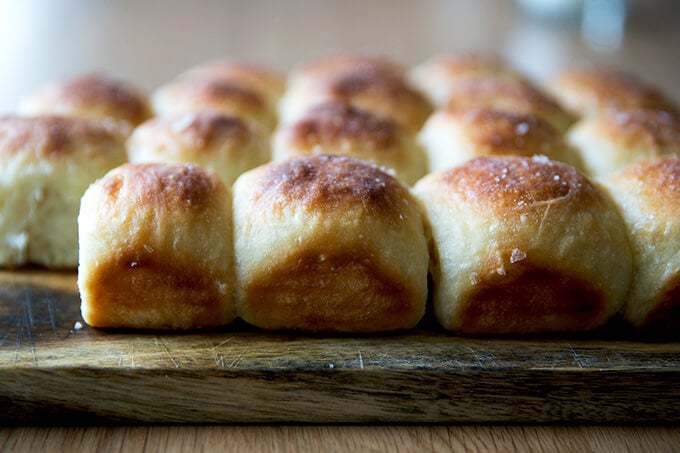 Holiday Bread
Popovers 🎉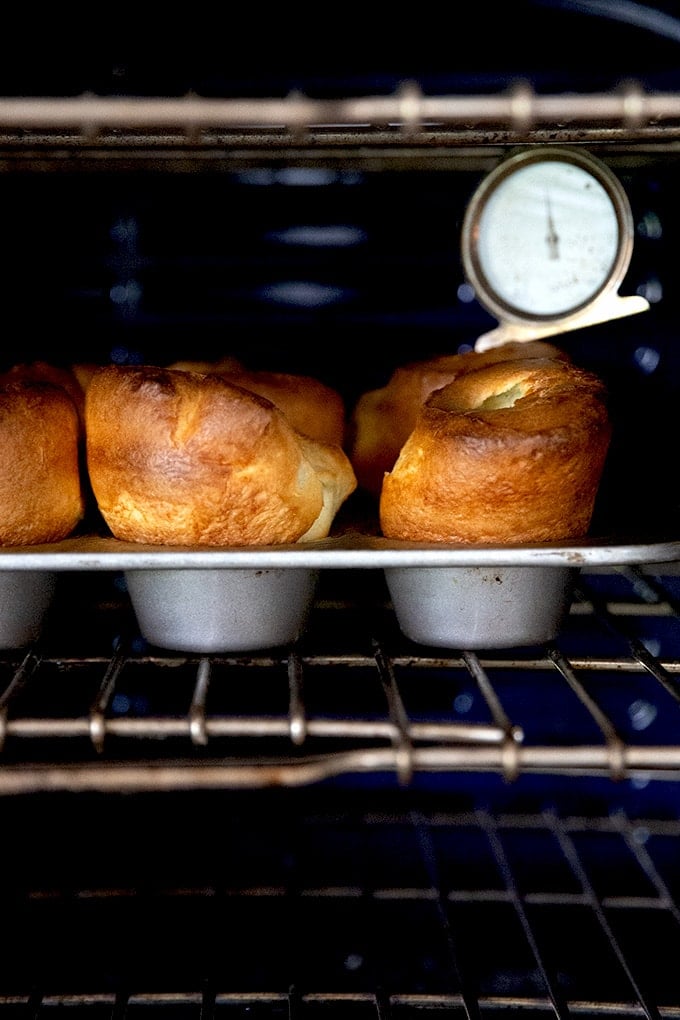 Rolls 🎉
Bread 🎉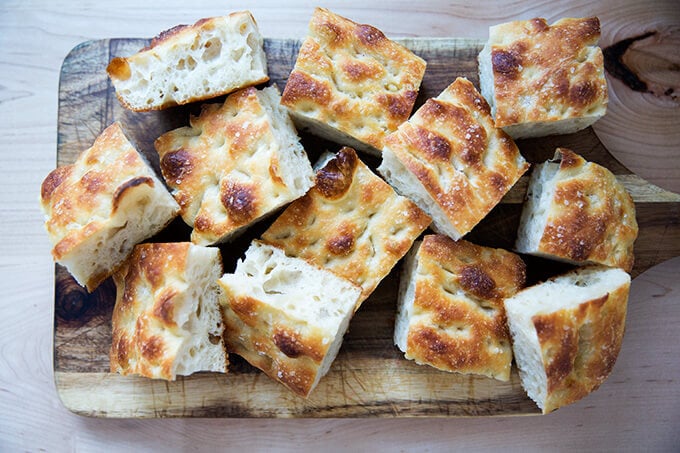 If making rolls is a page-turner for you, you could make a batch of this no-fuss focaccia. The beauty of this recipe is that it's best made the day before and tucked in the fridge — on Thanksgiving morning, you would just let it rise at room temperature for 3 to 4 hours. You can bake it when the turkey is out of the oven.
---
Favorite Stuffing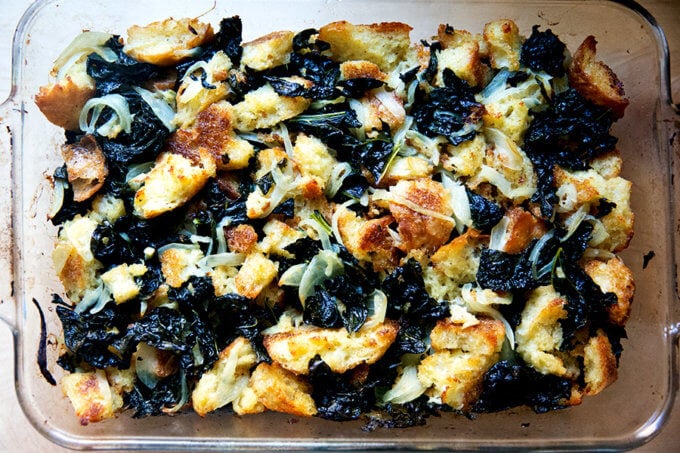 This kale and caramelized onion stuffing is a variation of the one in my cookbook, Bread Toast Crumbs. After 45 minutes in the oven, it emerges with a crisp golden exterior and a creamy center, flavorful enough to eat on its own, but welcoming to many a relish, sauce, gravy, or anything else the Thanksgiving plate has to offer.
Know you can customize the seasonings and add-ins to your liking. Also: you can make it ahead and freeze it. See instructions in the post for how to freeze it.
I love the kale and caramelized onion version, but if you're looking for a very classic stuffing, made with onions and celery, seasoned with Bell's Seasoning, find that here: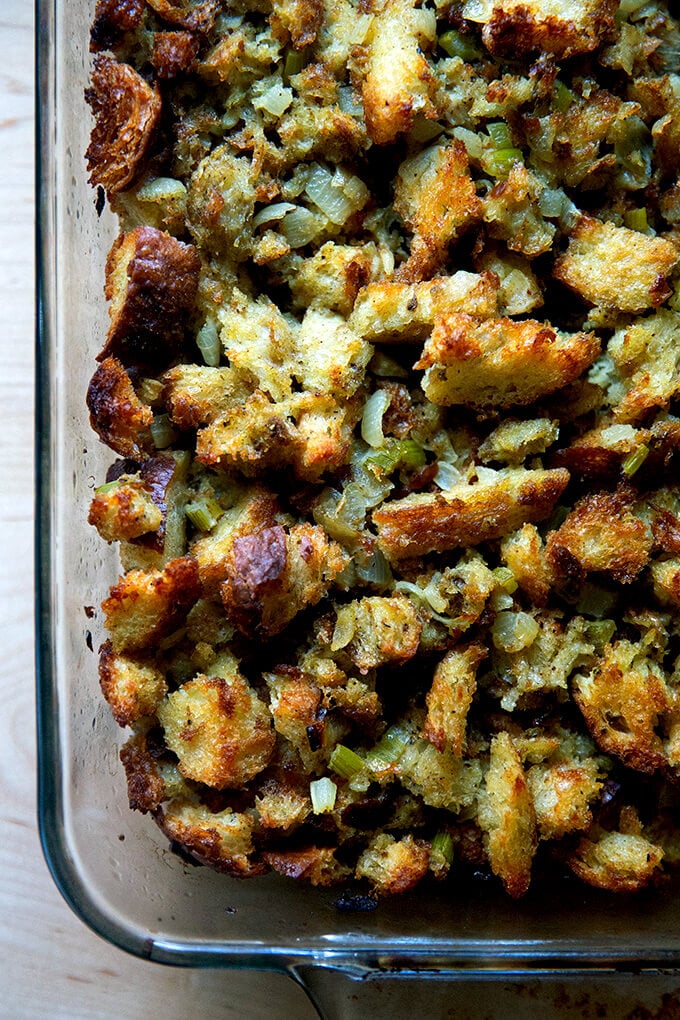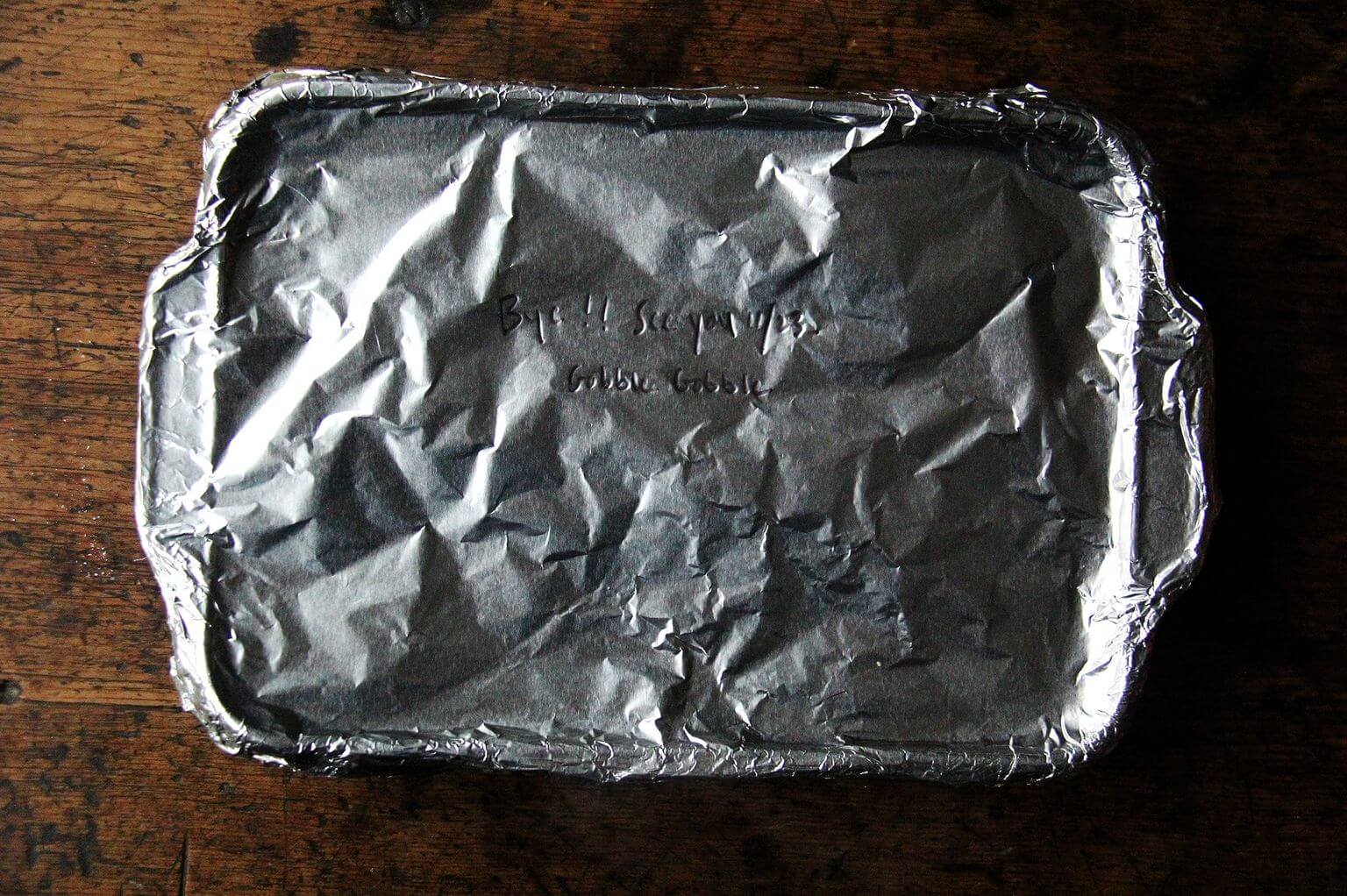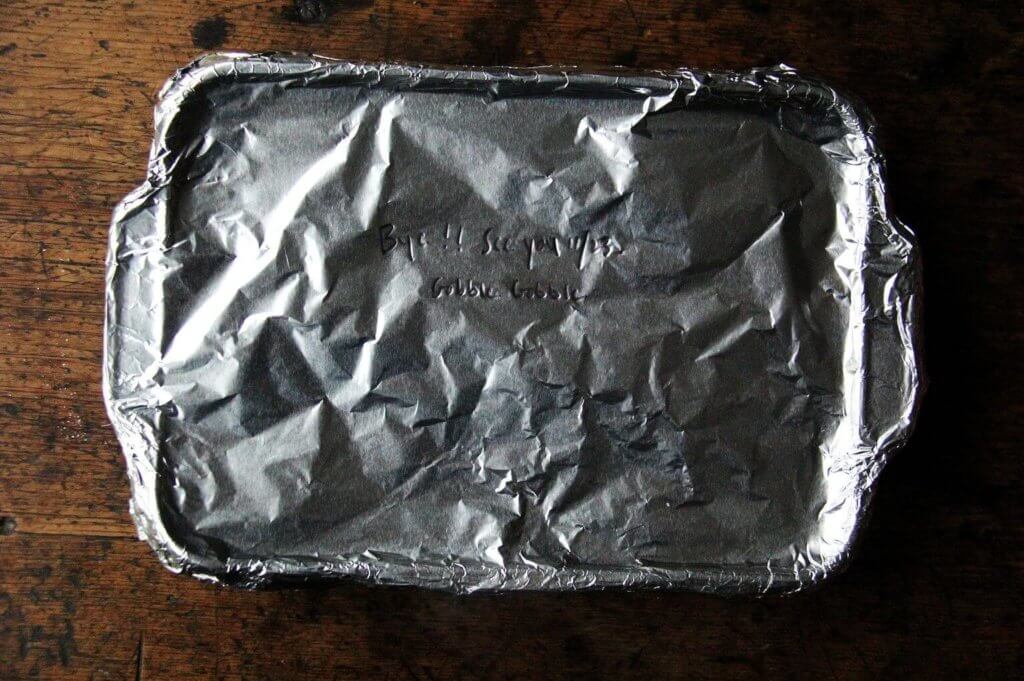 ---
Potatoes
---
4 Holiday Sauces
All of the sauces below can be made in advance. Bring cranberry sauces and mustard sauce to room temperature several hours before serving, and bring the gravy to a gentle simmer before serving.
Cranberry Sauces
On the left: Sally Schneider's Red Wine Cranberry Sauce (an old favorite, also delicious when made with Port). On the right: No-Cook Cranberry Relish (sweet, tart, orange-scented, and delicious).
Gravy & Mustard Sauce
On the left: Simple, Make-Ahead Gravy. What is especially nice about having gravy made before the bird is even roasted is the mental assurance that as soon as the bird is done, you can (after it rests) serve it without too much of a last-minute scramble. On the right: My Grandmother's Mustard Sauce: We rarely make a ham for Thanksgiving, but if we do, we make my grandmother's mustard sauce, affectionately known as the ham sauce!
---
Simple Salad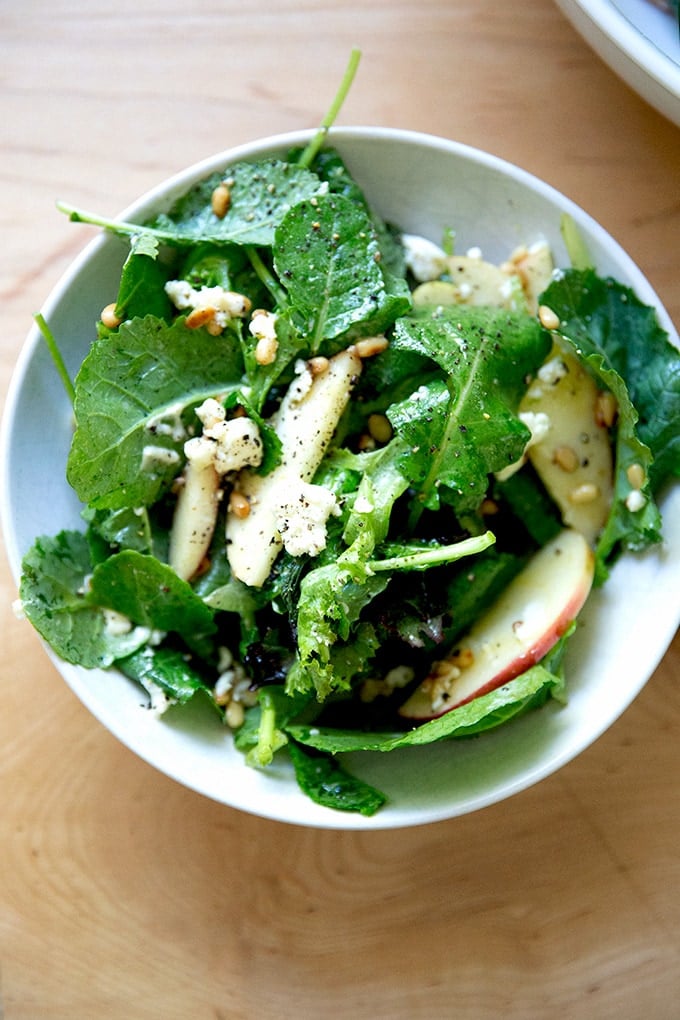 ---
Other Sides
---
Thanksgiving Desserts
Foolproof, Food Processor Pie Dough
One of the best ways you can get a jump start on your Thanksgiving preparations is to make your pie dough in advance. The recipe in the video above and in the recipe here, which includes instructions on how to parbake your pie dough yields two rounds. If you want to double it, I recommend measuring all of the ingredients and making two consecutive batches (no need to clean the food processor in between) as opposed to trying to make a double batch all at once. I use this recipe for all of my pies, tarts, galettes, etc.
Every Thanksgiving I make Ronnie Hollingsworth's Most Excellent Squash Pie, which comes from Kristin Kimball's, The Dirty Life, in which she writes: "Pumpkin shmumpkin, winter squash has more flavor and better texture."
I couldn't agree more. I also always make David Lebovitz's no corn syrup bourbon pecan pie and some sort of apple tart, either this apple frangipane galette or this French apple tart. Sister Pie's salted maple pie has become a recent favorite.
---
Vegetarian Thanksgiving?
Butternut Squash Lasagna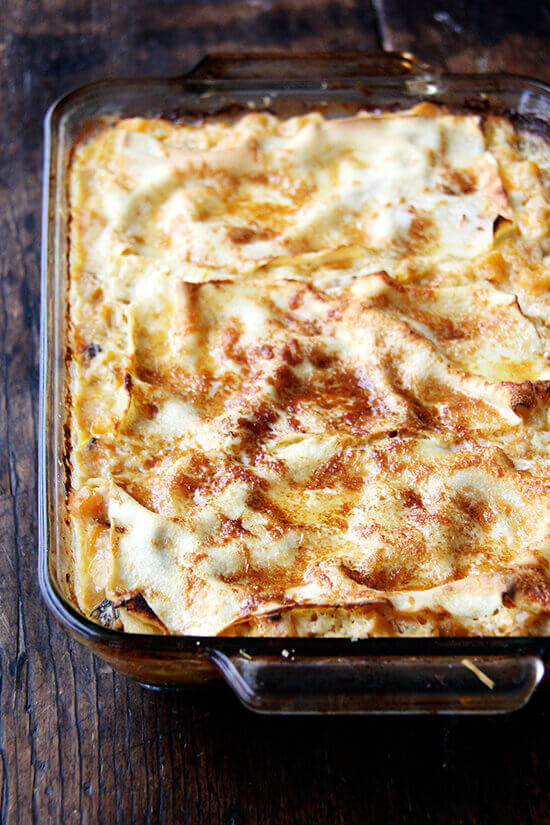 One snowy Thanksgiving in Vermont, this butternut squash lasagna, brought to the feast by a vegetarian friend of my aunt's, stole the show. This is the kind of dish you will want to make all winter long, one you'll want stashed in your freezer, ready to take to a friend in need, the crowd-pleasing recipe you'll turn to for your next holiday party, one proven to please both carnivores and vegetarians alike.
The recipe comes from Gourmet magazine: Butternut Squash Lasagna
.
---
And last but not least… the turkey!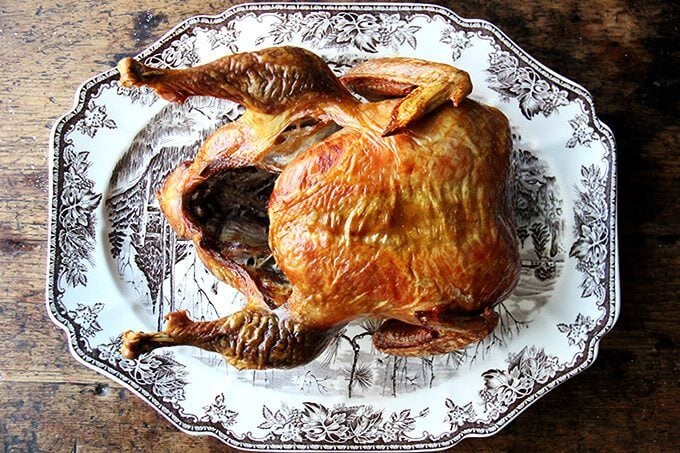 Here is the simple method I use for dry-brining a turkey: I use salt alone (as opposed to salt and sugar) and I use 1 teaspoon of kosher salt per pound. Rub the turkey all over with the salt, place it in a giant plastic turkey bag, and transfer it to the fridge for 48 hours.
On Thanksgiving morning, pat the turkey dry, set it on a rack in a roasting pan, brush it with melted butter, season all over with salt (lightly), and pepper; then transfer the pan to the oven and roast it till it looks done, which will vary depending on the size of your bird.
If you're not feeling turkey, you could make a ham! Don't forget the ham sauce.
---
Countdown to Thanksgiving Schedule
Here's a relatively detailed Countdown to Thanksgiving timeline. If you'd prefer to create your own, here it is in a Google Doc — you can create a copy of it, which you can edit/add notes to. There are printable timelines below as well.
Sunday:
Monday:
Make a double batch of stuffing through the step at which you cover the pan with foil; freeze each pan.
Tuesday:
Wednesday:
Thursday:
Rise early and bake off the 4 pies.
Bring the turkey to room temperature, and prepare it for roasting.
Prepare the salad — toss it at the last minute.
Finish baking the potatoes. If you made mashed potatoes, you can re-warm them using a double boiler or in a crock pot or Instant pot on the warm setting.
Assemble the punch.
Bake the stuffing.
Roast the turkey.
Bake the rolls — while the turkey rests and is carved, there should be plenty of time to bake off the rolls, which means they'll be piping hot when you gather around the table.
The below printable timelines mostly reflect the above schedule. Print your copies here: Add your own notes and to-do's. Good luck! Gobble Gobble.
---
Printable Timeline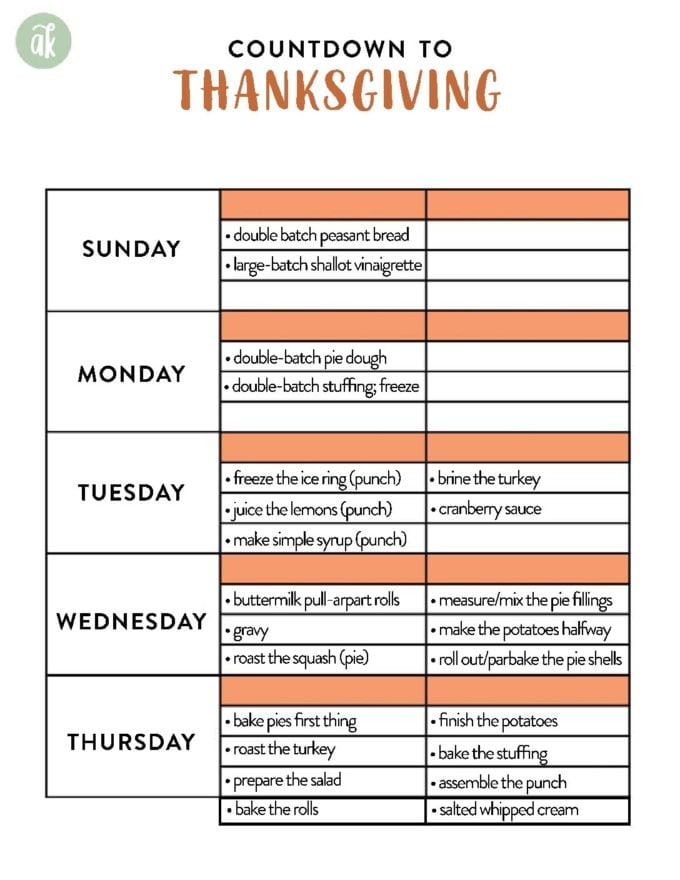 ---
Bye for now! Good luck! Gobble Gobble!
This post may contain affiliate links. Please read my disclosure policy.